If you are a fan of the Playstation but due to disallowed conditions, you cannot buy a device such as PS2, PS3, and PS4 and miss some special experience on the console. However, do not worry too much, Sony in addition to selling game consoles and games, there is also a very attractive service for gamers that is Playstation Now!
Today we will find out what Playstation Now is and how to play PS2, PS3, PS4 games right on PC without going through an emulator! (Actually, most of the current PS4 emulators are fake, you should try Playstation Now rather than tinkering with PS4 emulator).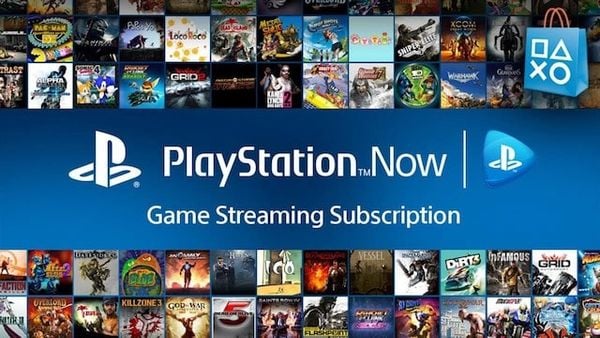 In addition, with this service – if you own a PS4 – PS5 game console, you can also play directly on that PS4 and PS5 to save a large amount of money on buying copyrighted games.
What is Playstation Now?
Playstation Now is a game streaming service from Sony that allows gamers to play games directly on PS4, PS5 and PC devices. The method of operation of this service is similar to Netflix, the server will handle most tasks and players only need a good Internet connection to receive transmission signals and interact with the game.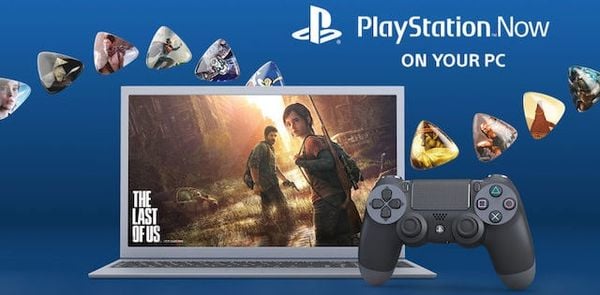 What is Playstation Now and how many games are there …
Sony says more than 750 PS2, PS3 and PS4 titles are included in the Playstation Now service package and you only need to pay a monthly subscription. (Depending on the region) and connect to the app – play games.
---
PS Now products are on sale at nShop – You can order and recharge your PSN account …
---
The games in this service do not require the user to download to the device, so the operation of this program is the same Google Stadia recently announced so in order to answer what Playstation Now you can find out about this Stadia service through nShop's previous post.
Is Playstation Now the same as PS4 emulator and does it need a strong configuration to run?
The answer is no. The Playstation Now service actually does not work as a PS4 emulator on a PC. In fact, the PS4's configuration is quite high and at present there is no PC or PS4 emulator complete enough to run the game. Therefore, the video sentences view on Youtube with the PS4 emulator keyword are recorded by Playstation Now or PS4 Remote Play function to deceive viewers. If you are trying to find a PS4 emulator to play titles Playstation exclusive game Don't waste your time but try Playstation Now service!
Configure to run Playstation Now
As mentioned above, since everything streams directly to Sony's servers, most will not require very strong computer configuration. However, to stream HD content in the smoothest and most stable way, it will not affect other gamers (Because this service also supports online play)You need a computer that meets the minimum of:
Windows 7 (SP 1), 8.1 or 10
Core i3 2.0 GHz
300 MB free hard drive space
2 GB of RAM
Sound card; USB port
Besides, the best recommended configuration for gaming experience is Intel Core i3 CPU clocked at 3.5 GHz or AMD A10 3.8 GHz. Another note is that you also need a PS4 controller or a PS5 controller to be able to play these PS Now games on PC, nShop to link the product below:
Is this PS Now service price expensive and what if my internet network is not enough to run smoothly?
With the service price announced in the US market, $ 19.99 per month, many of you will say: What is Playstation Now so expensive? In fact, considering that, with the 1-year package of $ 99, the value drops to $ 8.33 / month – equivalent to more than 190 thousand. In exchange for a huge game library for you to access to play at any time, license copyright does not need to worry about additional costs. This is not beyond the capabilities of a popular gamer these days: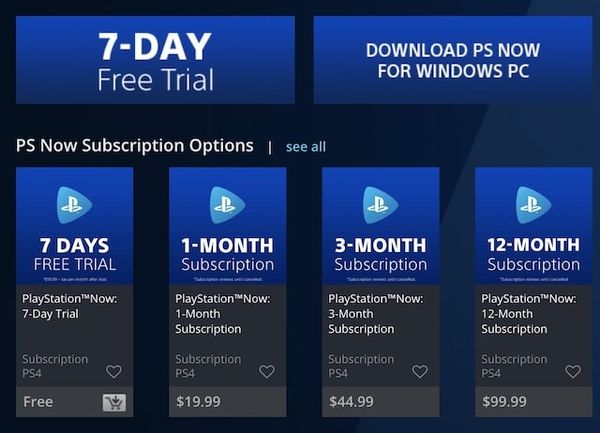 As for the fear of registering to try, but lag too much, you can rest assured that Sony gives you a 7-day free trial. . So what is free, we do not try it Sony exclusive titles previous on. According to nShop's assessment, try via Viettel network with the 40Mbps transmission package, this service is quite good
If you already own a PS4, PS5 then this is a must-try service
For Playstation fans who cannot afford to own a PS4, this service is a lifesaver instead of waiting for the PS4 emulator to wear out. However, for those who already own a PS4, PS5, after learning what Playstation Now is, it is impossible to ignore this service because experiencing it right on your PS4, PS5 means:
You have a library of 750 free game titles, only about 130 thousand VND / month (If you register for 1 year). Great solution beside

free PS4 titles

, no longer have to worry about expensive copyrighted gaming costs.

The PS4 experience with the big screen TV has always been better than on a PC
PS4 games when playing through this PS Now service on PS4, PS4 Pro or PS5, you can always download directly to your device and play, no lag, no worry of weak network connection. Exclusive only PS4 and PS5 can do.
Thus, next to Playstation Plus and Playstation Plus Collection offers It seems that those who have just bought a Playstation 5 must definitely own this Playstation Now service pack to be able to experience the best Sony exclusive game.
Hopefully nShop's Playstation Now article can help all fans with both a PS4 and a PS4 have more opportunities to contact Sony's huge game library. "self-ancient metal" to improve "game knowledge" mine. Become a gamer "hardcore" true meaning. Wish you have a good experience, and don't forget if you play on PC, use more Dualshock 4 controller available at nShop to play the game more comfortably!
---
You may be interested – Clip open the box PS5 of nShop:

class = "videorespon">

Source link: What is Playstation Now? Learn how to play PS2 PS3, PS4 subscription games on PC, PS4 and PS5
– https://emergenceingames.com/