Over PS4 Remote Play landing on smartphones – tablets and now Steam Link, gamers who love the convenience of mobile devices this year have again. "full"With PS4, PC games on your iPhone, Galaxy or Note. However, to optimize the task when playing PC games through the application, you also need to prepare some things! Come on!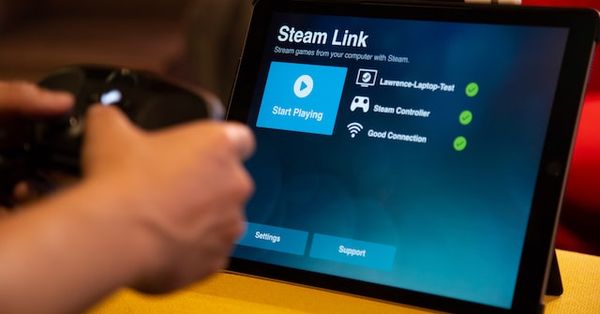 What is Steam Link?
Steam Link is the name of a hardware extension due Valve Developed and released to make it easier for gamers to play PC games in the living room via TV when combined with Steam Controller. However, due to the design of the Steam Controller that is not well received by gamers, this hardware is also somewhat forgotten.
In 2019, Valve announced that Steam Link will be the name of the Android and iOS mobile app that allows gamers to play PC games directly through a similar stream. how PS4 Remote Play works.
So playing Steam Link should note what? 5 tips for you
1 / Good or bad, running or not is still due to your computer's configuration
All game processing will go through your computer and the app only acts as an intermediary to receive and return game images. This means that the computer running the Steam program containing your game still has to open and process the game, the game graphics will depend on your machine configuration.
✅ Unlike PS4, which doesn't need to tweak much about configuration, the game on this app will be somewhat troublesome to set up. So you should configure the device to run as smoothly as possible before playing through the app.
2 / The network speed also greatly affects the image quality of the game
Besides the configuration factor, the network speed also greatly affects the bad or beautiful game image, whether there is lag or not. Because the signal received on your phone or tablet is the video signal, the faster the network, the better the ability to buff high quality video.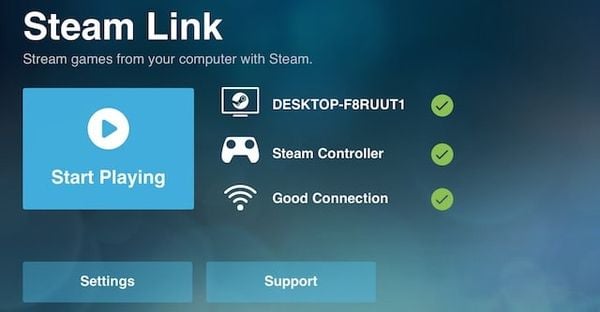 ✅ The computer should plug in the LAN for the most stable speed and your phone – your tablet should be placed closest to the coverage area (full wifi signal column) to ensure the quality.
3 / Steam Controller controller is "promoted" a lot, but not necessarily the best
If you try to find a Steam Controller to play a game through this Steam Link app, it is advisable to ignore it because the inconvenience in this controller setup plus the element of difficulty pressing, touch is very bad Nursing versus touch screen.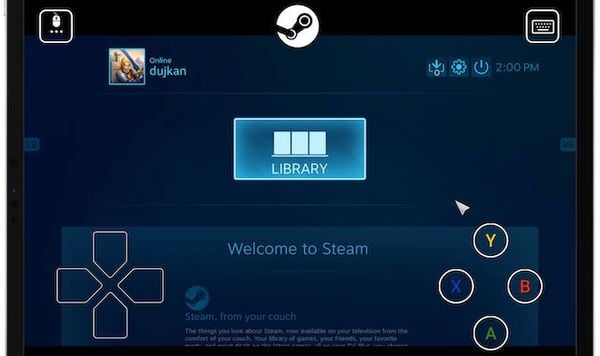 Touch control is sometimes more convenient than the Steam Controller
✅ Instead of looking to buy a Steam Controller, it is better to try the touchscreen control mode on your phone.
4 / A lot of other game controllers like Steam Link support, you should try it out
If you think playing Steam games, using Steam controller is "standard" then probably wrong. Remember, more than 50% of current games are designed for game consoles so it is also optimized with controllers like Xbox One Controller, Nintendo Switch Pro Controller, PS4 controller …
✅ Past reference 3 of the best PC gaming controllers sold at nShop, especially PS4 controller because its layout design is almost 99% compatible with action, sports, shooting, adventure titles …
5 / Buy more accessories to play the game Steam Link better
Basically, you only need your phone – the tablet, and you can download the app. However, if you miss this feature, in addition to investing in a PS4 controller to play better, there are also other useful accessories such as a controller for mobile phones.
✅ Refer to the product immediately PS4 – Mobile controller holder to see how useful this "brain" accessory is and unfortunately why not buy it early to comfortably play Steam Link in the first place.
Above are nShop's shares about this cool application. Playing PC games on the screen of your phone, tablet via the PS4 controller and the stand is also "akin to" playing a Nintendo Switch handheld game console at home? Why don't you try it!

Source link: Steam Link hits your phone & 5 tips you need for optimal game play
– https://emergenceingames.com/