Many customers buy R4i card to copy DS game but can only play some games, others have failed to load on a white (black) screen or report an error. Even though the firmware has been updated but still cannot play. Most encountered is the case of Pokémon games on DS such as Pokémon Black 2, White 2 …
nShop would like to introduce you to the best memory card format program, but few people know it, it is Panasonic Formatter – also known as SD Formatter: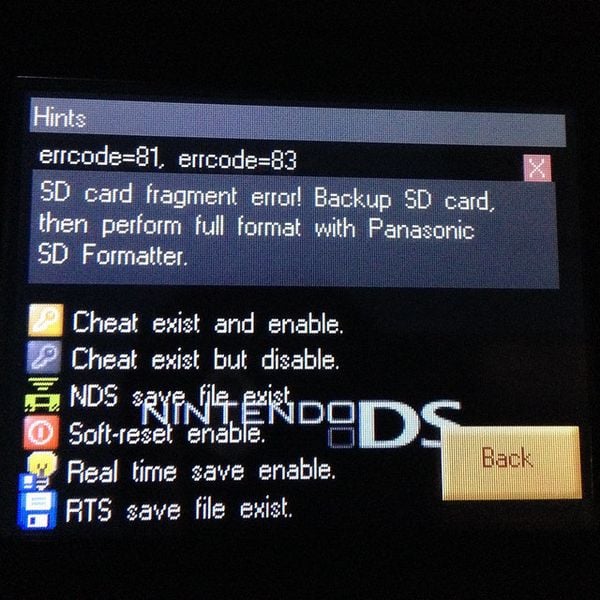 Common error when playing DS games without formatting the card in the correct format
In addition to fixing errors when loading DS games, the program also helps remove some viruses on the memory card that the default Windows card Format program cannot do. Besides, for newly purchased memory cards you should also use this program to format, which will improve the speed and performance of the memory card compared to the default Windows format.
Download link:
Use:
1 / Before formatting the memory card that after reformatting the data in the card will be lost so if there is any important data you need to copy it to the computer first.
2 / After downloading, install the program on your computer then plug the memory card into the computer and run SD Card Formatter.
3 / Right in the Select card, the program default will choose to SD / Micro SD memory card file, but need to review and re-select to make sure you do not format the card by mistake.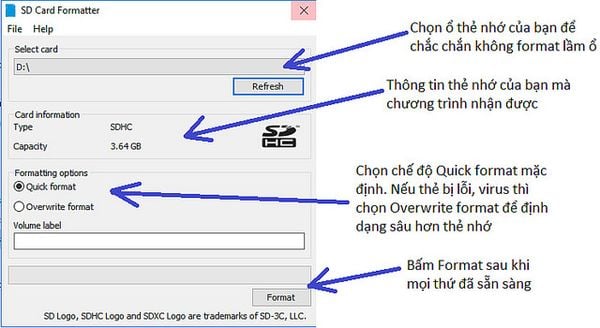 4 / Leave as default and press Format Then wait a few seconds for the program to run. After running, your memory card has been formatted as standard to be able to run all DS games.
Another problem is to play DS games, you should only use cards with a capacity of 2, 4, 8, 16, and 32gb. Larger capacity is not optimal and must use another format program to format the card to Fat32 to use.
*** Note that selecting Overwrite format if the memory card has no virus, but Quick format cannot delete it. If after Overwrite format, the memory card still has virus or the old files / folders cannot be deleted, then your memory card is damaged. You can go to nShop for staff to check for you to see if it is definitely damaged to avoid misplacing the card.
In addition, you can also refer to the MicroSD memory card products available at nShop:

Source link: How to use SD Formatter to reformat the memory card to play all Nintendo DS games
– https://emergenceingames.com/