Buy a PS4 to play games, Many gamers just think of simply attaching to the living room TV and playing, but few people know the extremely convenient feature that Sony brings to users: Remote Play. Next to the sharing PS4 buying experience Then today nShop would like to send you experience using the machine with the beginning of using this extremely cool Remote Play feature!

What is PS4 Remote Play?
PS4 Remote Play is the feature to stream games from your own PS4 / PS4 Slim / PS4 Pro to your PC or Laptop screen to play games.
class = "videorespon">
This feature is used for example in case when you want to play God of War But your game console has a TV in the living room, and at that moment your family members are watching movies, soccer …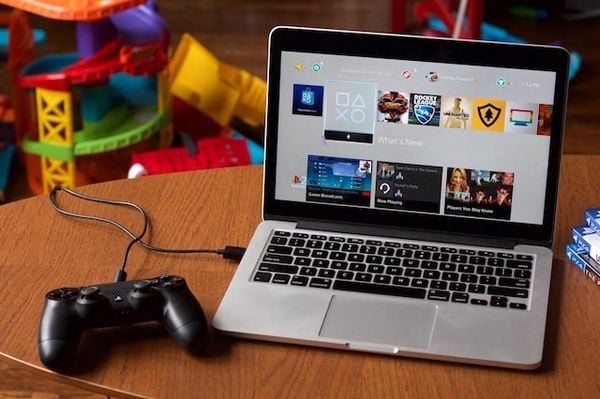 Being "occupied" TV watching movies? No problem, you can still play PS4 on Mac!
The simple thing you can do is install the PS4 Remote Play program on your computer, laptop and battle right away instead of waiting.
Is it possible to buy Remote Play when buying a PS4 or what do I need to do?
To use this PS4 Remote Play feature, when purchasing a PS4, you need to upgrade the device's firmware to the latest version. (Firmware 6.0 and above). Parallel to that the computer configuration, your laptop must meet the following minimum: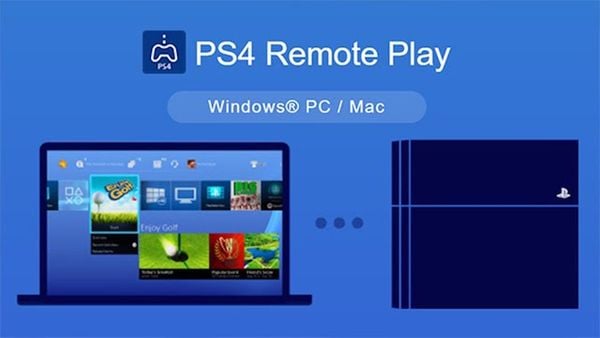 Windows PC
Windows 8.1 or Windows 10
Intel® Core ™ i5-560M Processor 2.67 GHz or higher
* When purchasing a PS4 Pro that wants to use Remote Play, an Intel Core i5-2450M Processor 2.50 GHz or more is required when you set it up. => choose and

choose
Free hard drive from 100 MB or more
Ram from 2GB or more
Screen resolution of at least 1024 × 768
Sound card (For sound)
USB port to connect Dualshock hands 4
Mac
OS X Yosemite, El Capitan, Sierra or High Sierra or higher
Intel Core i5-520M Processor 2.40 GHz or better
40 MB or more of free hard disk space
Ram 2GB or more
USB port to connect Dualshock hands 4
How to use PS4 Remote Play
To use PS4 Remote Play is relatively simple, you can refer to the Vietnamese guide link of Sony Vietnam: .
A note for you when using it is that this PS4 Remote Play feature is actually quite similar to Steam and requires a good connection. The connection connection here is based on the connection between your PS4 to the Internet and your PC – Laptop to the Internet.
So to ensure image quality and game smoothness, you should use wired network for both devices. If you use a laptop, at least your PS4 should have a LAN cable connected to the Internet to ensure smoother smoothness!
Troll my friend recently installed the PS4 emulator on the Laptop
Buying a PS4 in addition to traditional gaming is still a lot more fun. Please refer to the category Instructions – Tips nShop for more updates in the future! Enjoy playing PS4 games on your PC – Laptop. The little tip is that you can "troll" your best friend this feature by "trolling" that you're playing … emulate a PS4 on a Laptop too.


Source link: Buy a PS4 device but few people know this feature: Remote Play
– https://emergenceingames.com/