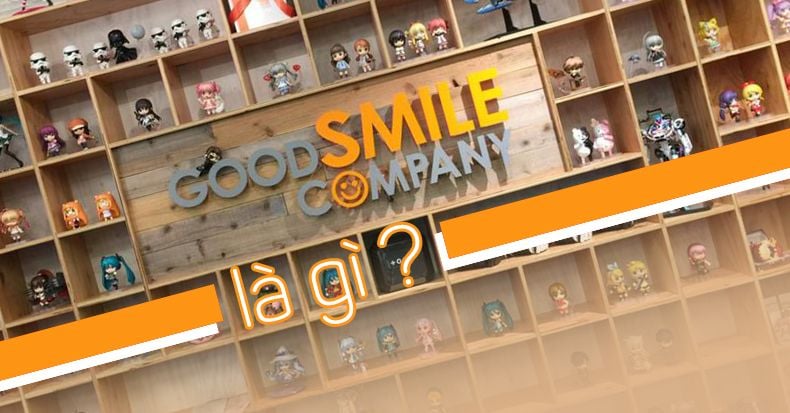 Have you ever heard of the Nendoroid? And did you know that Good Smile Company created them? Many of its products are also sold in nShop there. With this short article, we will take a quick look at one of the leading Japanese model companies.
What is Good Smile Company? How did they start?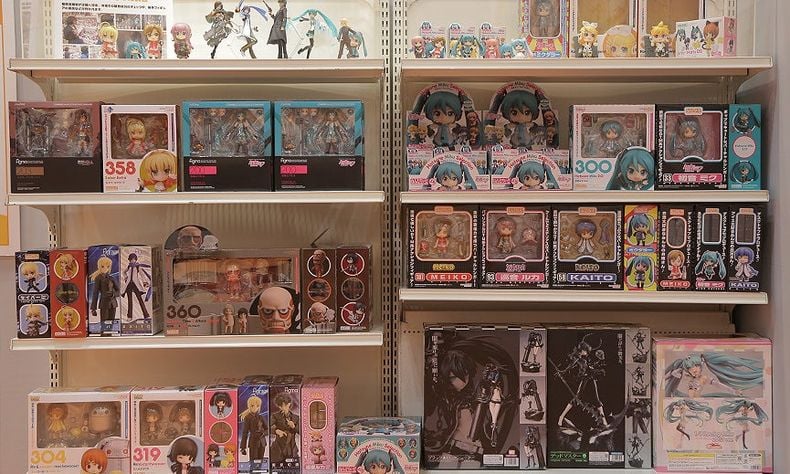 Good Smile Company is a large Japanese figure maker. The company was founded in 2001 with headquarters in Matsudo, Chiba in a completely different role than it is today. They started out as a talent and event management company. Just a year later, Good Smile Company partnered with Max Factory, a famous figure firm with a long history since 1987, to enter new markets. Good Smile Company figure design, production and sales have officially started.
The first figure model that Good Smile Company shipped was a 1/8-scale static model by Asakura Yume from the Da Capo series in September 2004.
Over the next year, everything was fine. And in February 2006, the Nendoroid product line was born, changing the whole destiny of Good Smile Company. It can be said that Nendoroid is an impressive hit for the booming Good Smile Company name, as well as establishing a foothold for the company in the extremely competitive entertainment industry in Japan. Mentioning Good Smile Company is to mention Nendoroid, and vice versa.
Read more: The beautiful little world of the Re-Ment model
Good Smile Company is more than just Nendoroids
The Nendoroid is the soul of Good Smile Company, but the company also has many other attractive product lines. This is also completely normal because a company wants to grow must always look for new things, new directions.
In 2008, Good Smile Company launched the Figma product line. This is an action figure with proportions of body parts that are more true to a real human archetype, instead of a "chibiized" form like the Nendoroid. Figma is also extremely successful thanks to her quality. The first Figma to be released was Super Hero Haruki from The Melancholy of Suzumiya Haruhi series, bundled with the game.
*** action figure is a generic word used to refer to models with movement joints, posing according to the player's wishes.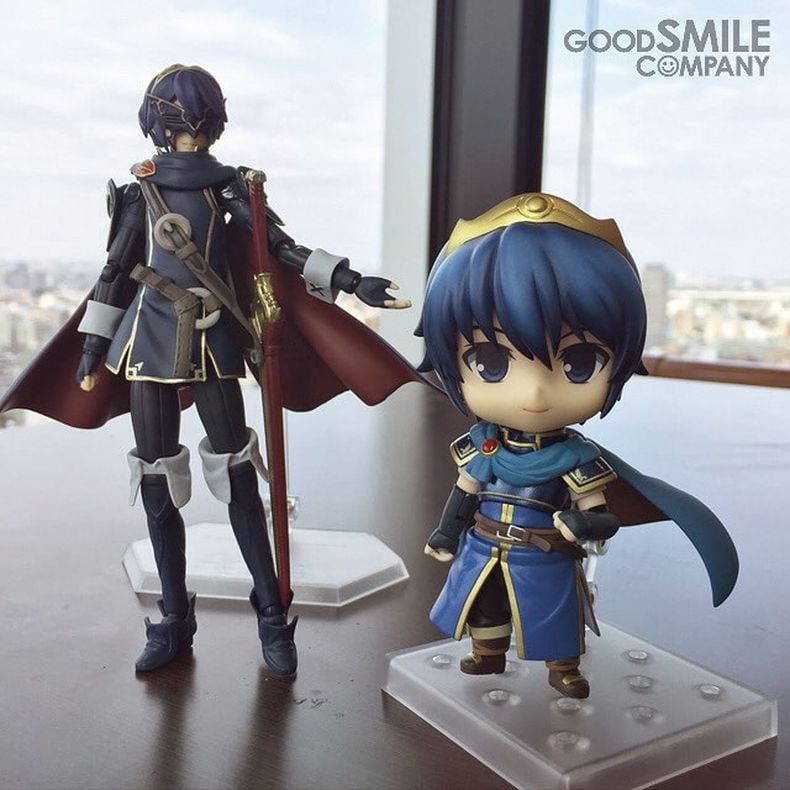 The difference between the shaping style of Figma and Nendoroid
Aside from that, Good Smile Company continues to make still figures with various series.
Up to now, the company has launched to the market thousands of extremely diverse models. Even Good Smile Company also expands with a series of accessories, themes (keychains, standees, clothes …). The studio also has a studio (GOODSMILE Film) involved in anime and game production and several subsidiaries, with a smaller subdivision dealing in other areas.
In general, the main product lines of Good Smile Company can be classified according to the following basic groups:
Scale Figure: The static model is precisely shaped and has a specific ratio when compared to the prototype.
Nendoroid: model with movement joints (no specific ratios), super cute chibi design.
Figma: model with movement joints (no defined ratios) design that closely adheres to the prototype's body appearance. (Correlation of magnitude between normal body parts)
Moderoid: new model kit line, similar to Bandai's Gunpla (Gundam).
Theme products: collectible items for fans such as posters, stuffed animals, t-shirts, keychains, standees …
Other models (There are also random gashapons and candy toys)
Good Smile Company – own style and quality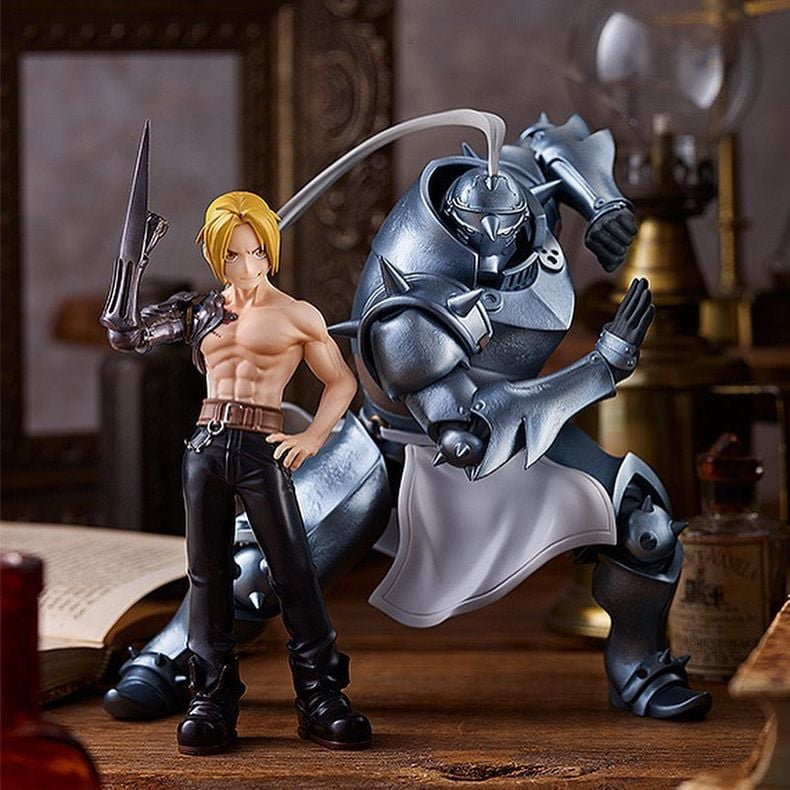 Good Smile Company figure models range from anime, manga, games to live-action movies, and also come with a variety of character designs.. It is very hard for the company to cooperate with large and small companies from East to West. Many famous brands have appeared in the products of Good Smile Company such as Pokemon, Mario, Zelda, Kirby, Marvel characters, Disney, Square Enix … If you count them all, it will take quite a lot of time.
The company's figure has an average price of about 1-2 million VND for the basic models. This is a very normal price compared to the general level of models released by Japanese companies. In each figure also includes the costs of image copyright (from manga, anime, movies), the artist's design, quality control through many stages …
With every product from Good Smile Company, you can be completely assured of the commensurate quality when opening the box. High quality plastic, colors and details are extremely sharp and uniform, durable. For action figures, the joints are constantly being improved, with good bends and good posture, eliminating loose limbs and poor posture. If the quality is not high, the company cannot stay that long in the market and is loved by many people.
An interesting thing about the patterns Its figures usually come with a variety of accessories, including replaceable faces, backdrops, and stands… to help you create more interesting designs with your model. The main product lines are standard so they can exchange accessories for each other to use, expanding the player's customization capabilities.
"WONDERFUL HOBBY LIFE FOR YOU !!"is the slogan of the Good Smile Company and they have done very well with this motto. Let's collect some Good Smile Company figure models with nShop.
Read more: Over 40 years as Bandai's Gundam
---

Source link: What is Good Smile Company?
– Emergenceingames.com