Nintendo Switch Online this morning has officially launched to users. This is a great service with the main feature that allows your Nintendo Switch to be able to play online, to be offered game discounts, to play for free online select NES games, Cloud save … (See article details ).
Nintendo Switch Online Family package is extremely cheap
As mentioned in the previous post, this Nintendo Switch Online service is sold to users including 2 packages: Individual user package (Only 1 user used) and Family Family packages (Invite 7 more people to your family group for a total of 8 people sharing 1 package online). The price list is as below:
Refer to the service link from the company:
Accordingly, if calculated according to the highest rate of Vietnam 24,000 VND for 1 USD, you will have $ 34.99 x VND 24,000 = VND 839,760 / 8 users / 12 months = VND 8,748 / month to use all service features offered by Nintendo. This equivalent value of 9,000 VND compared to the Vietnamese price means less than 1 cup of iced coffee – Too cheap!
Be careful lest money lose its disability …
Due to the high difference between the two Nintendo Switch Online service packages for individual users and family packages, a glance at the Facebook groups in the gaming community in Vietnam has begun to see topics listed. "receive family members", "adoption", "accept sister"…
Here's a tip to reduce service fees – 1 main user will sign up for a Family plan then invite more people to the group and split the money to spend. However, you should be careful with this offer that you need to carefully consider your reputation "head of a household" before joining "family" There, for one extremely dangerous reason is: The group owner absolutely can "kick" – remove people in the group from the group at any time.
In online life – social networks, if someone takes advantage of this feature and invite to join. After collecting enough "hui" then "boss" but then member "naked". Therefore, do not want to be cheap but join a group that you do not know. Any lawsuit when you are in Vietnam will be very difficult for Nintendo to handle. Therefore, if playing group games, invite friends from the same group to buy with, instead of looking for someone on the group to share again lest a day "Dear stranger" disappeared from Facebook.
A few things you need to know more about Nintendo Switch Online
In addition to the above sharing, nShop would like to remind you a few things about the Nintendo Switch Online service that you need to know: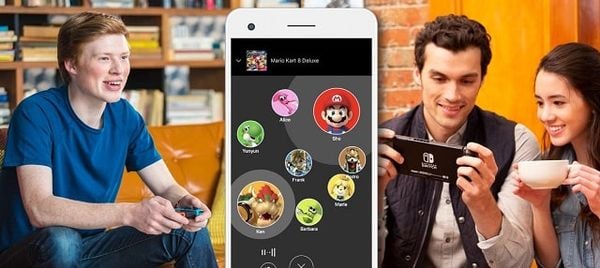 The file save backup on Cloud if it expires but you do not renew (Continue registration) it will be immediately deleted (With Playstaion Plus service, Sony gives users 6 months to "detain" before deciding whether to continue, but Nintendo does not.).
The free NES game on the Switch when using this service, if there is no online connection for 7 days, can not continue playing – You need to be connected to the Internet to be allowed to access to continue playing.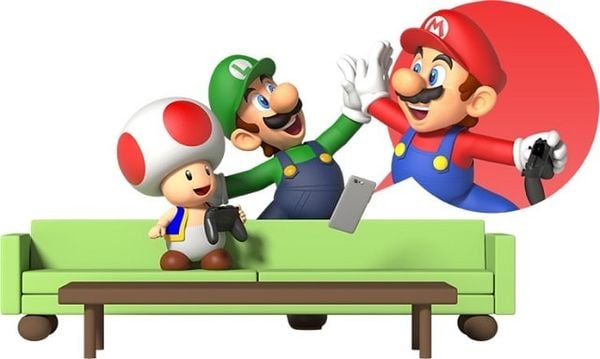 NES game plays at HD resolution, supports 4 save real time save slots
Mobile App on Apple Store / Android Store still cannot be downloaded in Vietnam store, requires you to use an account of another country like the US.
Nintendo's online services, even if on the same device have been purchased online, other accounts on that device are not enjoying the same effect as on PS4. (If the device has many Accs, only Acc can be online – can be shared online to be online)
Finally, wish you all the fun with the new Nintendo Switch feature in this 6.0 firmware! If you still do not know how to create a Nintendo account, please refer to this post instructions for creating nShop Account.
If you do not have a Visa / Master Card to recharge Nintendo's online service registration, you can visit nShop to buy a top-up card with a face value of $ 10 – $ 20 – $ 50 to top up: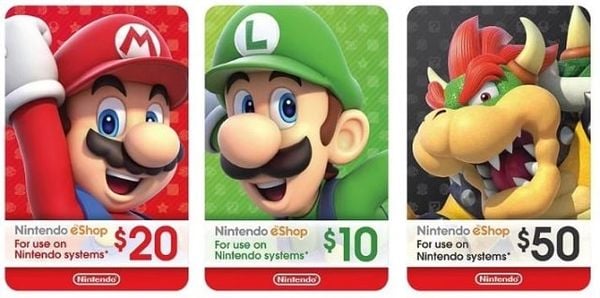 Source link: Nintendo Switch Online Family package cheap but be careful the money lost!
– https://emergenceingames.com/