If you are wondering what can PS4 do in addition to playing games, is it wasteful to spend tens of millions on buying a PS4 just to play games? nShop would like to list some of the features that you can take advantage of with your Playstation 4 besides playing games!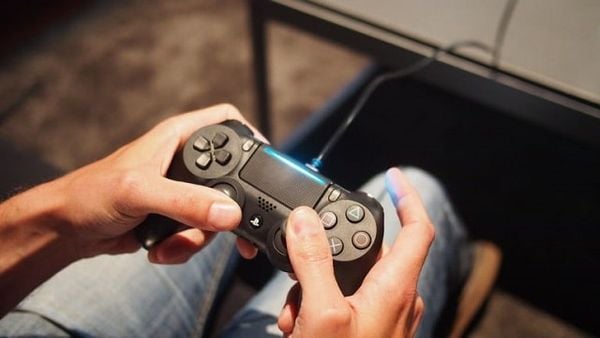 Besides playing games, what can PS4 do?
In addition to Sony's main focus on the ability to play games with super-quality graphics for the PS4, the auxiliary features are also invested quite carefully to deserve the title of the most multitasking entertainment machine. .
Watch entertaining movies on Netflix and Youtube
To answer the question that besides playing games, PS4 can do anything, we must first talk about watching entertainment movies. App building is typically like Smartphone and Tablet, so PS4 also owns useful apps like Netflix, Youtube (Some other apps are not currently available in Vietnam, so they are not listed).
Especially, If you own a PS4 Pro, you can watch movies in 4K HDR resolution – The sharpest image and the most beautiful colors right now!
Blueray – DVD movie player
Not only with Netflix or Youtube, few of you notice that the Ps4 machine also supports the ability to play Blueray and DVD movies. It is also quite interesting to go to the CD store to buy a movie to put in and see if the Vietnamese subtitles / subtitles are available. Especially when the price of Blueray player is not cheap at all, but it is quite economical for you to take advantage of PS4 to watch Blueray movies to experience technology with the world!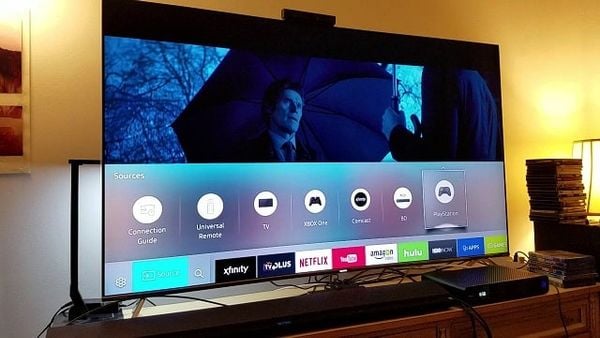 A small note that is to protect the reading eye of the PS4, you limit the purchase "bad plate" Too poor quality put in will reduce the eye-reading life of the PS4.
Surf the web with the browser available on PS4
The fact that Sony officially brought the genuine PS4 to the Vietnamese market has pushed this system up a new step that every gamer would expect: a web browser that supports Vietnamese fonts. Now you can comfortably surf the web, read news or watch videos from other movie sharing sites thanks to the powerful PS4 web browser that supports all HTML5 standards.
Yes you will say, this smartTV can now do, but give it a try with PS4 even if you already have a smartTV to see how good the PS4 web browser is!
Listen to lossless music with Spotify on PS4
Spotify is a very good music player and is available on all platforms such as computers, phones, and tablets. However to experience lossless songs "high quality" With your great living room stereo, skip it "retreat" find a phone plug and play through the speaker.
On PS4 there is an app available and at any time ready to bring you the best experience. Especially with PS4 Pro that supports Optical port output high quality sound directly to the speaker. The living room will now become more cozy than ever
Is there anything else or not or the PS4 just has a few features above
In terms of entertainment, playing games and watching videos with the best capabilities of the PS4 is almost complete. You will see what you can do like watching English learning videos, watching instructional clips, watching useful programs … it's almost all in the Youtube app. "God" PS4's. If you already have a SmartTV then it can be said that it does not matter but if your TV still does not have one or the App is slow to load and "bored" then there is no reason not to try it on PS4.

Hopefully this article will help you more "confident" Pick up PS4 to my living room "shout" it becomes the perfect entertainment for the family.
> You may be interested in: Advice on buying PS4 and Nintendo Switch gaming TV

Source link: Besides playing games, what can PS4 do?
– https://emergenceingames.com/