Many gamers who are passionate about consoles like PS4 or Nintendo Switch but find it difficult to own a more expensive private TV. Today nShop would like to introduce to you some ways to play PS4 on your PC screen that can be applied to other consoles such as Nintendo Switch, Xbox …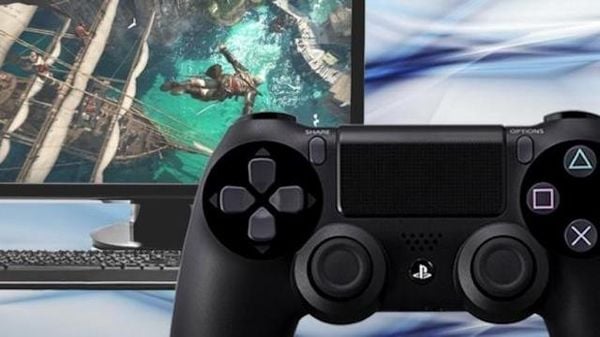 How to play PS4 on the computer screen PC and Laptop via Remote Play
This solution is only available for PS4 only. IN The previous post introduces Remote Play nShop app with specific instructions you can review. If you accept Delay (Small) and the image quality is slightly reduced (Not too much.) then you can use this feature.
class = "videorespon">
Remote Play solution is simple and applies to Macbook, Laptop, PC …
The advantage of this solution is that there is no need to plug the cord into your computer, but play through the network. Both machines need to be connected to the Internet and logged into the same PSN account. Besides, you can also easily take advantage of 3rd party software to record or live stream games.
Some of you try to plug PS4 into a laptop so that you can play PS4 on a laptop. However, the sad thing is that most of the HDMI ports on the laptop currently only have the ability to output images to the big screen, but do not have the feature to receive images. So if you want to connect your PS4 to your laptop, the only option is Remote Play.
How to play PS4 on a PC LCD screen applies both Xbox and Nintendo Switch
How to play PS4 on the PC screen for LCD current is simpler because most of them have a print port is HDMI, so it will be easier to connect to the console device. "Concerns" Our only thing lies in … outputting sound!
For LCD monitors with built-in speakers or an audio output port
All you need to do is simply plug the HDMI 1 into your PS4 / Xbox / Nintendo Switch
The other end is plugged into the HDMI port of the computer monitor
If the machine has speakers, the sound will output, if the machine does not have a speaker but has an audio output port, you need to plug the external speaker into the audio output port on that screen.
For LCD monitors with no speakers and no audio output either
For LCD screens of computers, it is quite normal to have no speakers and no audio output ports because the main task of the computer screen is simply to display, not do as much work as a TV. So you will see this situation quite a lot. However, there are many other solutions to "fire fighting"Don't worry too much. nShop would like to tell you:
Speaker for PS4 – An audio solution that is always a headache for gamers
Use the optical port on PS4 Pro / Xbox One
This solution is generally less available, but does not mean it is unusable. Many of you have great speakers that support optical audio ports but forget that PS4 Pro and Xbox One also support audio output through this port. However the downside is:
The Nintendo Switch does not have this optical port
PS4 Slim also cut this port from Sony
Not all speakers have this optical port.
Use the 3.5mm headphone jack on the Dualshock 4 / Xbox One / Xbox One S controller
"The difficulty emerges the wisdom"Many gamers struggling to find a solution finally discovered that the PS4 Dualshock 4 controller or the Xbox One controller has a 3.5mm port that supports headphone jacking. For common computer speakers also use this 3.5mm audio port. Such work "SE coast" for PC – Console has a solution.
However, the disadvantage of this solution, the difficulty at the same time "bunch of" always the wisdom. You will find it a bit uncomfortable when the speaker cable is plugged into the console. It feels like I am being "barn column" so. If you have a little bit of money, you can choose the ultimate solution as well as the best solution!
How to play PS4 on PC screen via HDMI to HDMI + Audio adapter (Spdif + R / L)
The financial balance here means an average of several hundred thousand. How to play PS4 on PC screen via HDMI to HDMI + Audio converter (Spdif + R / L) This too, costs less than 500 thousand of you (Click ). If it costs too much, then maybe buying a TV is more reasonable, right?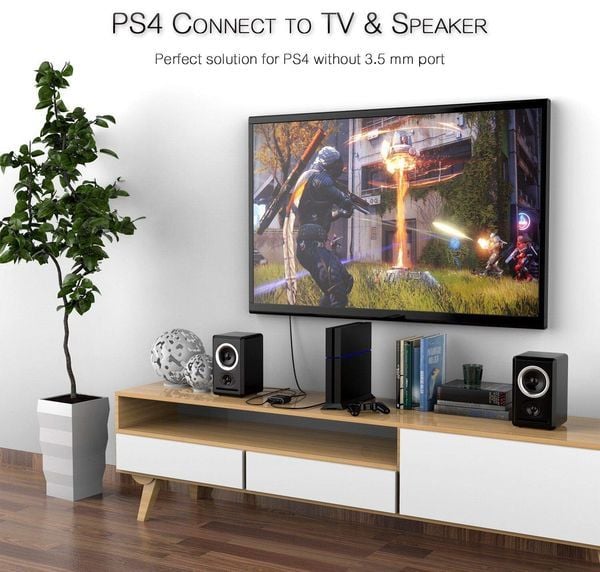 Advantages of this solution:
Compatible with all PS4, Xbox, Nintendo Switch
Simple
Output audio out most common speaker ports

(R / L, Optical, 3.5mm)
Weakness:
It costs you "half of liter" blood
About how to use, look at the picture below you will easily understand and can immediately plug in "instinct" detection of gamers. Simple to understand is this adapter you plug in the power cord (electricity) to power the Adapter. Then plug the HDMI port from the PS4 into the Adapter. Finally plug the HDMI from the Adapter into the PC monitor (Requesting you "cost" one more HDMI cable) and plug the speaker into the Adapter.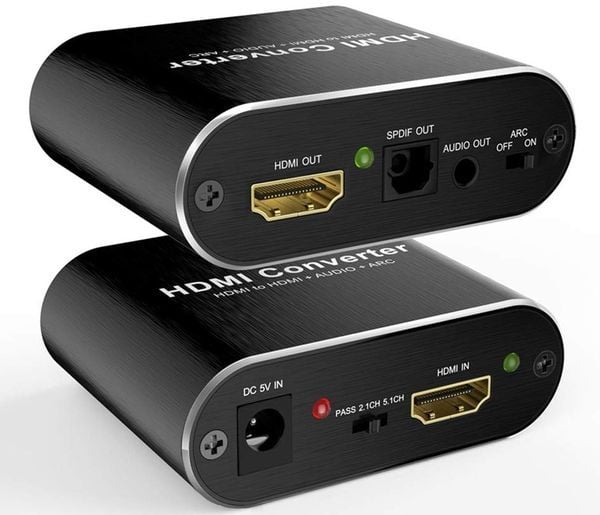 In general, this is the best solution when you want to connect your game console to your computer monitor. Hope the above instructions will be useful for you. If you have more questions, don't hesitate to comment below or email game@nshop.com.vn for more advice!



Source link: Instructions on how to play PS4 on the PC screen (applies to Nintendo Switch, Xbox)
– https://emergenceingames.com/