Although Sony Vietnam already has PS4 user guide at the official website The company's in Vietnamese, in parallel, the game machine sold also has the basic basic instructions attached, but all are almost 1: 1 translation from the English language. This is easy to confuse, confusing for newbies because the literal translation and detailed instructions are not equal to the direct consultation and guidance of the staff.
Understanding this, nShop today will compile a topical PS4 user guide from A – Z that includes guide links for those who are just starting out in the Playstation world that can be easier to grasp, with Accordingly, the instructional clips made by nShop itself – not boring and boring like just reading and reading. This PS4 User Guide will be continually updated and added new as there are changes from Sony system software.
PS4 user guide when you first buy the device
Was it difficult to install PS4?
Many customers asked if it was really difficult to install a PS4 console? Ask the delivery staff to install it at home. The answer is that it's incredibly easy to install a PS4 – similar to installing a DVD player. The only two types of wires you need to plug in are the power cord (electricity) Plug into the crazy socket – the body and the HDMI cable plugged from the body to the TV is your PS4 ready to go.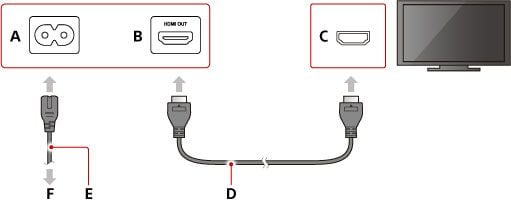 So after plugging the power cord and HDMI into the PS4, what to do next to set it up to work?
*** Additional instruction video below
After plugging the cord into the machine, you need to plug in the cable that connects the PS4 controller and the PS4 (The charger cable is included with the device) later Press the PS button on the handle so that the handle is detected for the first time (For all newly purchased PS4 controllers for wireless reception and play, you need to plug in the cable that connects to the PS4 at least once).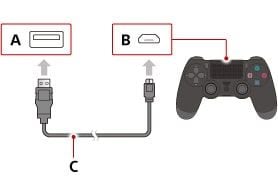 The installation screen starts to appear and you just need to follow the instructions to continue. If you are not good at English, you can choose the language as Vietnamese to make it easier.
At this Playstation 4 setup screen, you can create a user to log into the game later (Like Windows on the computer, if there are many players in the house, then create many users) and User here is just an offline account form, Not a PSN account yet.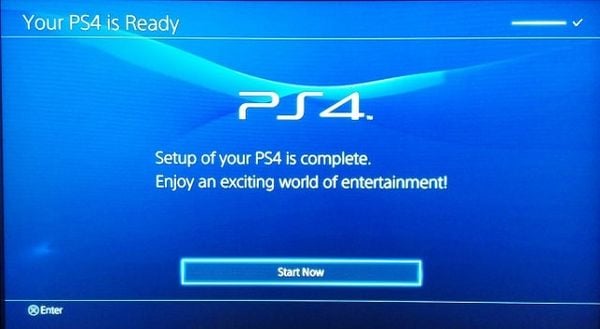 PS4's user guide will be easier if you select Vietnamese at the setup screen …
From here, you can start playing PS4 games by inserting your PS4 disc and playing games. However, after creating an account on your device, you can also continue to create a PSN account to shop games on the online store> See instructions to create a PSN account to buy games online.
PS4 User Guide & Related questions during use
Basically, you are ready to use your PS4 to play games, but during use there will often be some more questions nShop please add below and continually updated later.
What if the PS4's hard drive is full? Is it necessary to upgrade the hard drive?
PS4's hard drive is currently about 1TB – 1000GB equivalent. Although it sounds a lot, it is also very fast if you play blockbuster games. Usually you put the game disc in, the machine will install the data on the hard drive to speed up the download speed of the game, so even if you buy the disc, it still consumes hard drive space. (You buy digital games – games purchased from the PSN store of course cost more than playing discs.). However, do not worry too much when the hard drive is full, you can completely delete the games that are no longer playing:
Delete game data, do not delete game save, when playing again, the old save file will remain for you to continue playing
If the game is a downloadable, digital format, you can download it again when you delete it when you want to play it again. Any game purchased, it belongs to me forever and can be re-downloaded for free anytime without worry.
PS4 user manual and hard drive installation from nShop …
If you don't want to delete anything, you can consider doing it PS4 hard drive capacity upgrade or insert a portable hard drive via USB.
Does the PS4 need to be cleaned like a PC?
This part is relatively important because there is no mention in the Sony PS4 user guide, but you need to remember that electronics with a relatively PC-like design as a PS4 in order to function properly and efficiently you need machine cleaning Regularly every 1-2 years of use.
Before and after cleaning the PS4
See more: Tips for using and maintaining the most durable PS4
Should PS4 stand or lie better?
In this regard, nShop has a PS4 manual article that digs in depth PS4 should be left standing or lying down you can refer back.
How long does it take to charge PS4 controller play out of battery?
Regarding the PS4 controller charger and how to turn off the PS4 controller when not in use, you can refer to the article PS4 controller charging: The most basic but effective guide! for better understanding. There are some simple things to think about, but doing it right and using it correctly will keep the product more durable. Hence even work turn off your PS4 properly, turn off – how to charge the PS4 controller if you have time you should also find out how it is always running well and not hangs when used for a long time.
PS4 User Guide for PS4 accessories to purchase
class = "videorespon">
vlog user manual PS4 accessories to buy …
How to play PS4 2-player games and PS4 titles can be played by 2 people
To play PS4 2 game before, nShop has a very detailed tutorial on using PS4 2. Specifically, you need to have 2 accounts on the machine. Instructions you can refer to at .
The PS4 game list can be played by 2 people & cool .

Some PS4 manuals you should check out:
Besides playing games, what can PS4 do?

Instructions on how to play PS4 on the PC screen (applies to Nintendo Switch, Xbox)

Comparison of power consumption between PS4 Fat – PS4 Slim and PS4 Pro

How to use Remote Play on PS4

PS4 copyrighted game copy service – Watch out for lost money!

How to share PS4 games to multiple devices and more!

Top 10 best PS4 apps



Hope this PS4 User Guide will help you in the process of using and playing PS4. If you have any further comments or questions do not hesitate to send mail game@nshop.com.vn Let the store support and add more for you! Wish you have a great experience on the Playstation.

Source link: PS4 User Guide: Basic for new users (Update 2020)
– https://emergenceingames.com/