Nintendo Account Sometimes it is more valuable than a Nintendo Switch because many people have the habit of shopping and playing digital games. At nShop it is not uncommon for customers to buy digital games from eShop worth more than $ 1000 (Far beyond the value of game machines). Hence the protection of property "non-physical" How would you do if one day your Switch Lite / Switch suddenly died due to rain or water or was stolen by a bad guy? Will I lose all the combo package for your device & account forever like on the Nintendo 3DS?
The answer is no! Nintendo has changed its account policy for the most convenience for users, so you don't have to worry too much when one day. "ugly" If something goes wrong, unlucky husband!
How to exit Nintendo Account when the Nintendo Switch / Switch Lite is damaged – lost
Usually when switching devices (Switching from Switch Lite to Nintendo Switch, Switch 2018 to Switch 2019 or from regular to Limited machines …) We usually go to Setting to perform System Transfer. This process will convert all of the old device data to the new device including all digital games purchased as well as save games, system settings …
However, in case your old computer is damaged or stolen, replacing the new device will not perform the System Transfer step – The only way for you to "remove gauze" That is to get back your account according to the steps below:
Go to the page https://accounts.nintendo.com
Sign in to your account Nintendo Account enter.
Now look at the left side Shop Menu, click on it.

Scroll down the check box Deregister Primary Console.
Enter the Nintendo Account password again to confirm.
Click Deregister click again to confirm you want to get rid of your old Nintendo Switch.
That's it, now you can login your old account to the new device and set it up as Primary Console to download the game you bought back to your new device to continue your gaming journey. The only downside to this method is that old save games you can't keep – have to start over unless you have it. subscribe to the Nintendo Switch Online package and perform a cloud save backup.
See more: Tips for using Nintendo Account to share games on Nintendo Switch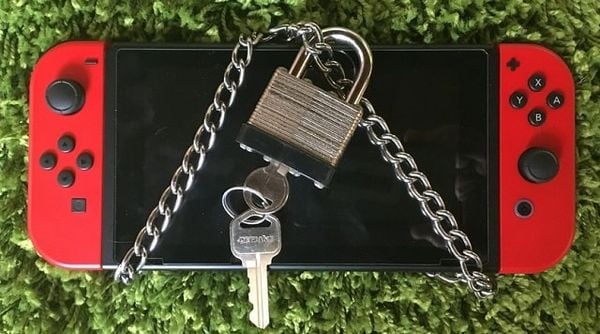 Note that if you lose your phone without having money to buy a new device right away, you should also log out of your Nintendo Account as soon as possible because of the visa information or the balance in the account The old account can also be used by an abuser to buy your game!
Hopefully, this little guide will help you somewhat in preventing unfortunate risks occurring in the future. Nintendo Account is very important for longtime computer users because it is linked to digital games, Nintendo Point bonus points And maybe use in the future with new game consoles after Nintendo Switch so don't take the account lightly! Wish you never have to use this way to switch machines!


Source link: Log out of your Nintendo Account when the Nintendo Switch is damaged / lost
– https://emergenceingames.com/