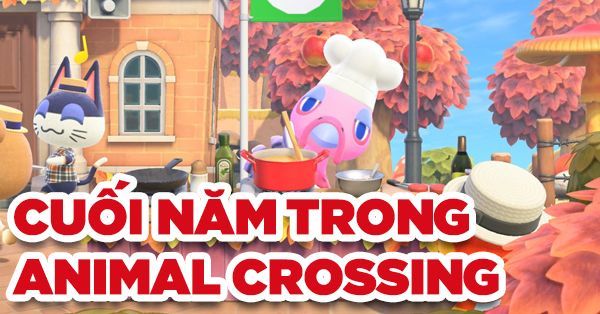 Animal Crossing New Horizons' big year-end update is finally here. Not only will pave the way for more events in the next two months, but you also have the feature everyone has been waiting for. It's the ability to transfer save games between your Nintendo Switches. Along nShop see details below.
Details of Animal Crossing New Horizons big year-end update
Besides the waves of crimson maple leaves waving in the wind, in the coming time the North islands will begin to welcome the first snow waves when winter comes. The new free update of Animal Crossing New Horizons will bring you the fascinating events of the end of the year, increasing the chances of emotional connection between friends, relatives, as well as between you and the villagers. .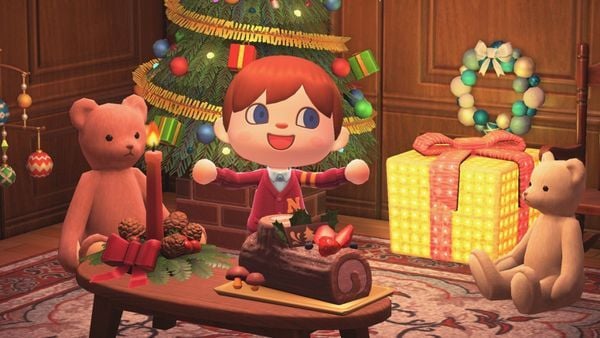 This is also an opportunity for you to redecorate your island with a series of completely new items and utensils, under various extremely rich themes. Not only that, but also new hairstyles and expressions.
Turkey Day Turkey Day takes place on November 26. Senior chef Franklin will come and hold a party in the plaza. You can help Franklin by collecting ingredients to cook the dishes displayed in the plaza. In return, Franklin will give you some interesting gifts.
Toy Day – It's a very fun time on the island. You may notice your island and plaza begin to appear more festive decorations as Toy Day approaches. Be sure to pay attention to the plants with decorations, because if you shake them they can drop decorations for you to take back to use. From December 1 to 25, you can purchase toys from Nook's Cranny and holiday costumes at Able Sisters. And when Toy Day arrives (December 24), Jingle will visit to spread the festive atmosphere to the whole island. Help him deliver gifts to everyone, you have gifts too.
Expression and hairstyle – 9 new Reactions will be included in this update, and as usual you exchange them with Nook Mile at Nook Stop. Similarly, 6 new hairstyles appear for you to renew yourself.
Warehouse expansion – Running out of inventory is always a concern of Animal Crossing New Horizons players often, long term. Thankfully, Nintendo has upgraded your inventory from 1600 to 2400 seats, giving you a little more worry.
Visit a random island in the dream – Lie down and go into the dream, without address, maybe you will come to a strange and inspiring island.
Collaboration with Animal Crossing Pocket Camp – To celebrate Animal Crossing Pocket Camp's third anniversary, a Pocket Camp phone model will appear in Animal Crossing New Horizons. To get this phone, you need to connect Animal Crossing Pocket Camp and Animal Crossing New Horizons to your Nintendo account (similar to how to get Pocket Camp items in the previous batch).
Transfer data to islands and villagers – The ability to transfer all island data allows you to save, island and all your citizens to another Nintendo Switch. To use this feature you need to download the Island Transfer Tool app from the Nintendo eShop (free). Besides, for gamers who are not the main player (player 2), you can transfer one player to another. Moves include characters, equipment, and inventory. Explore more Here.
The items for New Year's Eve – New seasonal items will be available starting December 1 at Nook Stop. During the period from December 26 to December 31, there will also be more items for New Year's Eve. New Year's countdown ceremony will take place from 7:00 pm on December 31.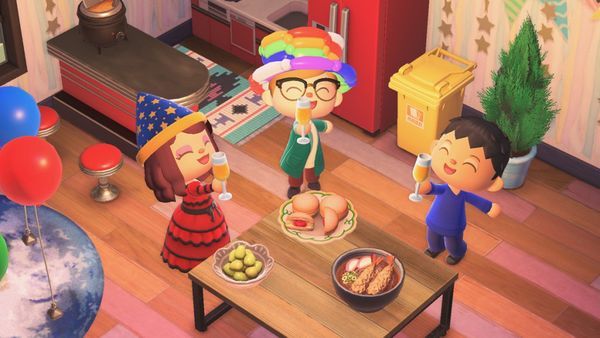 The year-end season in Animal Crossing New Horizons is very exciting with many consecutive holidays. Don't miss it.
Maybe you are interested: How to buy real paintings in Animal Crossing New Horizons
---

Source link: What's in Animal Crossing New Horizons for the last 2 months of the year?
– Emergenceingames.com