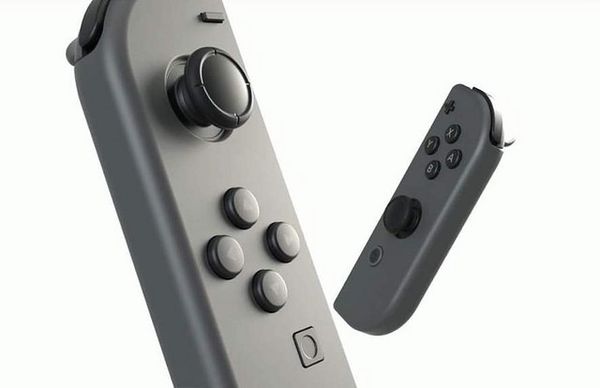 Drifting analog is the general condition of most console game consoles after a period of use. The phenomenon is that you have not clicked anything but you see the character move on its own (left analog drift) or self-rotating camera (right analog drift). The illness can be very light and different, sometimes it only goes slightly, sometimes it goes very badly.
class = "videorespon">Guide to self-correcting analogue drifting on Nintendo Switch
The principle of analog design is that induction of coal, after a period of use depending on the level of use and usage, the induction coal layer will wear out and the analog will drift toward one side being worn. The Nintendo Switch, according to the majority of users, has the Joy-con analog that is easy to float. Maybe it's partly because Nintendo's design Joy-con needs to be compact enough to play behavioral touch games (sensor) and integrated additional IR Camera, HD Rumble … so the analog is a bit small compared to normal.
So if your Joy-con has analog drifting, what can you do to fix it besides New purchase of Joy-con?
Use Calibrate Control Sticks to refine
Luckily Nintendo has a built-in Switch built-in analog tweaking feature:
You enter

System Setting

->

Controllers and Sensors

-> Calibrate Control Sticks
Click analog (stick) drift (depending on the left or right side you press)
Now if the analog you are drifting you will see that the center point is not in the middle but it seems to be moving towards some direction. Press X to readjust
Follow the instructions on the Switch screen, adjust the redirection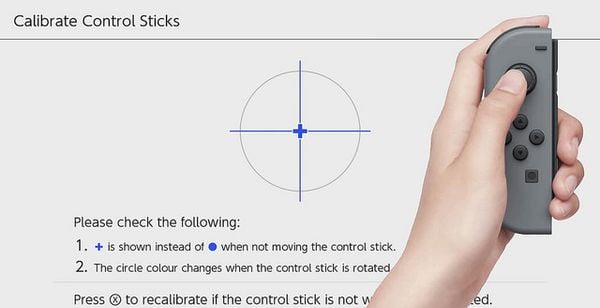 After completing the steps above, come back again you will see the mark + on the screen is recalibrated in the middle. If not, you can repeat the steps above 2-3 times until you feel as perfect as possible. If, after completing many times, the situation does not fix much, perhaps you need to bring Joy-con to nShop to replace the new analog.
How to limit analog drifting on Joy-con Nintendo Switch?
Because Nintendo designed Joy-con mainly to play light games, motion-sensitive games, party … so the analogue on Joy-con is relatively fragile. If you are a hard-core gamer who regularly plays on TV, "devastated" analog to soccer games, duels, fps … I should equip myself Switch Pro Controller with a compact design and keys as well as analog equipped with more "buffalo". Or can use Sony's Dual Shock 4 controller also relatively durable (Additional equipment required USB 8bitdo for the Switch to accept the hand).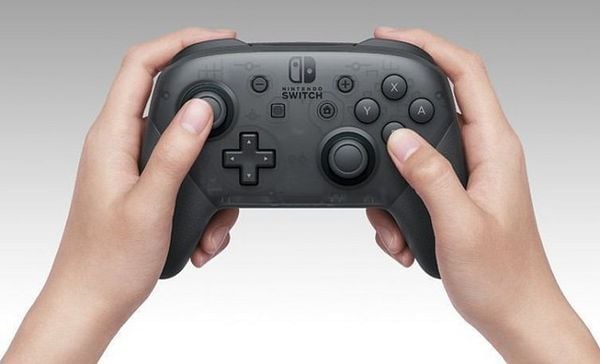 Sleek, analog and durable design – Pro Controller is an indispensable product for hard-core gamers
So Joy-I can't play the games above? Wrong. As mentioned, it depends on how you use it. Like on 3DS, there are many people who buy it for 4-5 years without any problems, some people play just 4-5 months with analog drift, broken analog cap must bring new nShop instead. However, it is impossible to recommend light gaming because once you have entered the game, the level of excitement of the user will push the game control to the climax.
If the Nintendo Switch Joy-con analogue is dropped, can it be fixed and where?
Once the Joy-con analog has been drifted, you can recalibrate in the settings of the device as instructed above or more deeply. clean the Nintendo Switch its comprehensive.
If the two methods above still do not work, you can visit nShop to replace the new analog. Should not be repaired because as said, if the coal sensor layer is fixed temporarily, the time will pass very quickly.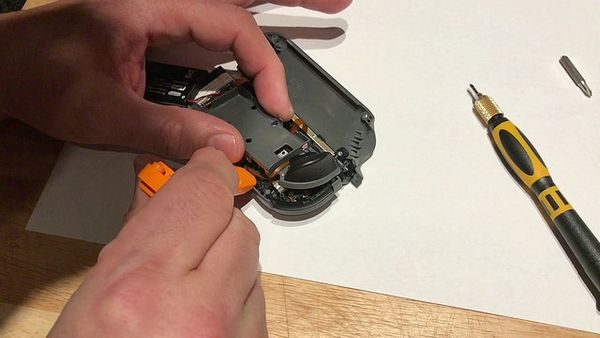 If you are in the above situation, you can visit nShop – 66 Thanh Thai P12 Q10 or Kiot X01.114 Sunrise City, North Tower 27 Nguyen Huu Tho District 7 to send instead of the analogue to avoid interruptions when playing the game!

Source link: Joy-con drifting Nintendo Switch analog, what to do?
– https://emergenceingames.com/