In the previous article, Fun Game showed you how to download and install PUBG Mobile on your computer. Today, the Game will continue to send you the gameplay as well as the initial settings before starting to play.
First, we need to check the configuration of the computer to make sure the game is stable and smooth. And below is the recommended configuration of the manufacturer
Chip: Intel Core i3 or higher
RAM: 4-6 GB
Graphics Card: Nvidia GeForce GTX 660 2GB / AMD Radeon HD 7850 2GB
DirectX: Version 11
Operating System: Windows 7 / Windows 8.1 / Windows 10 64-bit
Hard drive: Minimum 2GB of free space
After making sure the computer ensures the manufacturer's recommended configuration. Please proceed to access the game on the emulator (Tencent Gaming Buddy or BlueStacks). In the first interface screen, the game will ask you to login.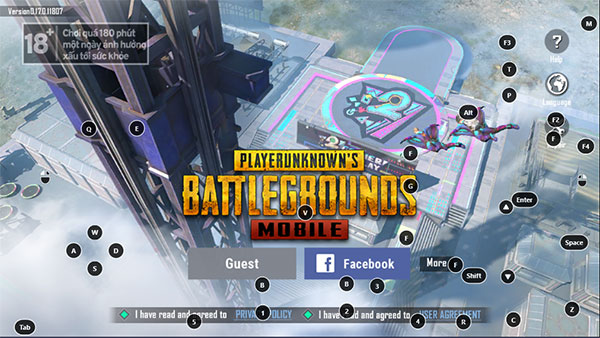 Next, you will be given the choice of gender, hairstyle and face for your character. After making your selection, press Create.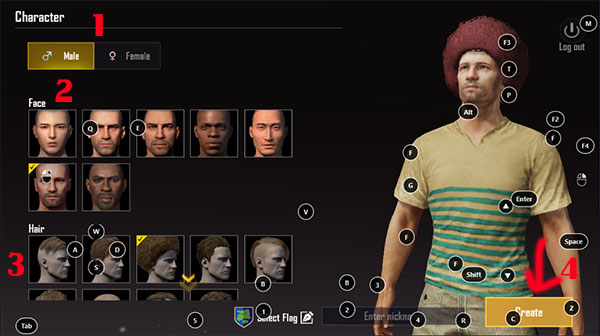 Moving on to the next step, we will choose the shooting level with 2 options Rookie (never played FPS shooters) and Pro (played shooters FPS as well as PUBG). You choose 1 of 2 then press Ok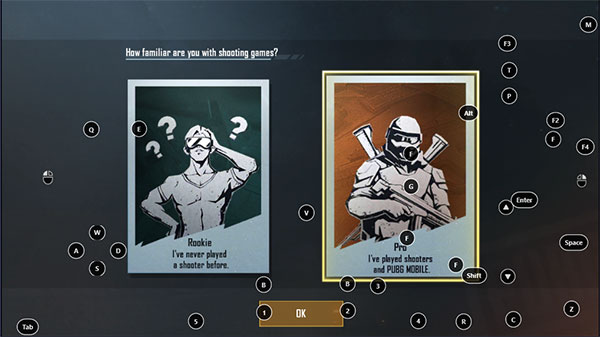 In the next interface, press the button Start in the upper left corner to start playing the game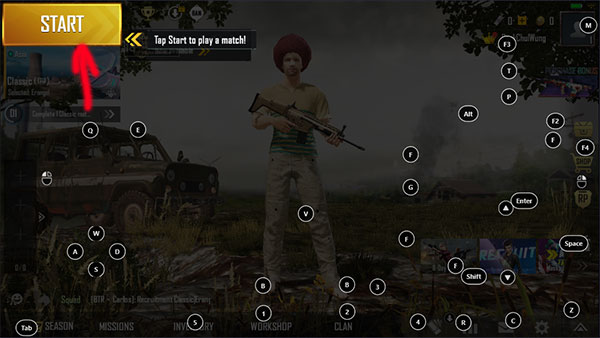 At the main interface, look at the control bar on the right, then navigate to the item Game Guide (picture of a light bulb) (shortcut to open is Ctr + Shift + H), you will notice that the game assigns keyboard shortcuts for us to use during gameplay.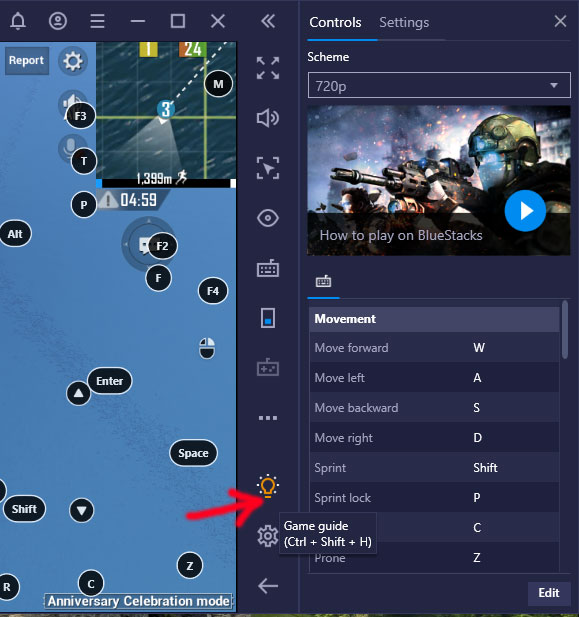 For your convenience, we would like to summarize the following shortcuts
WASD: Move.
Left mouse: Shoot, hit.
Right mouse button: Aim for ADS.
Space key: Jump, climb.
Key F: Interact.
Key C: Sit.
Key Z: Located.
Alt: Free Look.
Shift: Run fast.
Keys 1, 2, 3: Guns and weapons.
Keys 4, 5, 6: Grenades of all kinds.
Keys 7, 8, 9, 0: Heal item.
F1 key: Show controls.
Key ~: Show mouse.
If you want to make adjustments to the game screen more appropriately, click the gear icon Settings (the shortcut is Ctrl + Shift + I).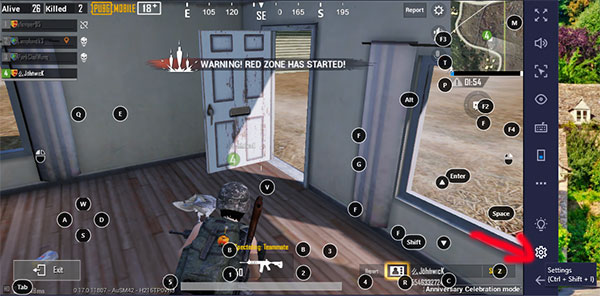 In the window Settings, you can select the appropriate resolution then press Save to save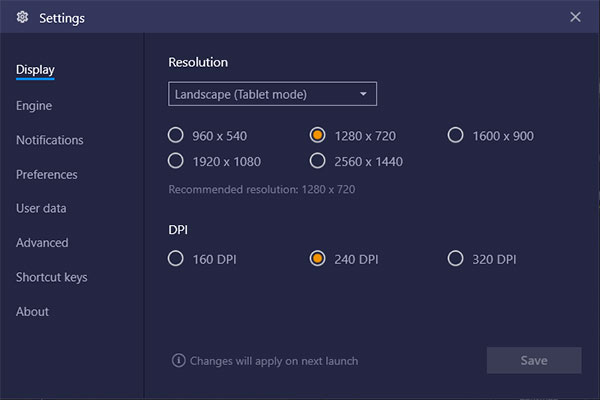 Wish you have fun playing the game!
Source link: Instructions to play PUBG Mobile on the computer
– https://emergenceingames.com/