How to delete a game on PS4 sounds very simple but actually when using it does not work completely like a PC is "right mouse" and select Deleted and finished due to different operating systems. Today nShop will have a small article to share for new PS4 customers about this issue as well as notes that you need to pay attention to when removing the game from your device!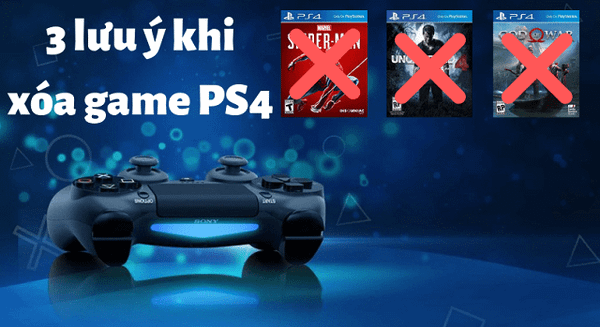 How to delete a game on PS4
To delete the games installed on your PS4, go to select the section Setting > Memory.
To delete any game you want, select content in section System memory or Expandable memory (If you have a portable hard drive) Press the button OPTIONS on the PS4 controller then select [Xóa].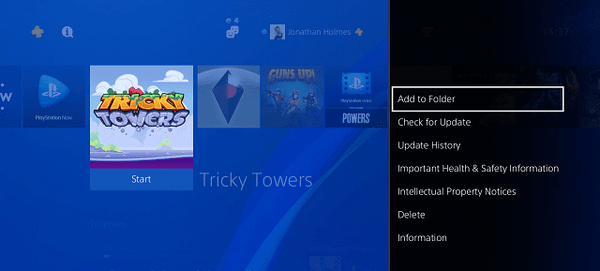 There is a faster way to delete games on PS4 without going to Setting Settings that is in the Main Menu screen select game, you move to the game you want to delete and press and hold the button Options, there will be options at this point Erase the game appears and simply press delete the game.
3 notes you need to pay attention to when deleting PS4 games
1 / If the game you buy is a digital game (Game download from PSN Store) then after deleting that game it only deletes on the system, the PS4's hard drive to free up space on your device only. Deleting this game has absolutely no effect on the "missing" issue of the game you have purchased. In other words, whichever game you have purchased, it is forever yours, no need to worry too much about deleting the fad to re-buy it from the beginning.
2 / The problem you need to care about here is save game:
Delete the PS4 game, but your save file is still there. If you reload the game, you can continue playing the game without having to start over. This confuses many gamers who have just bought a PS4 if they want to play the game again, delete the game and download it again. In fact if your need is to delete save then just go to Settings – Manage save data to delete that save file.
Deleting save is not the same as deleting games on PS4, after deleting your save will be lost forever (unless you have a USB backup or

PSN Plus account

to the cloud). Therefore, please consider carefully before deciding to delete.
Deleting the save file doesn't save you much hard drive space so if it's not too necessary, don't delete it.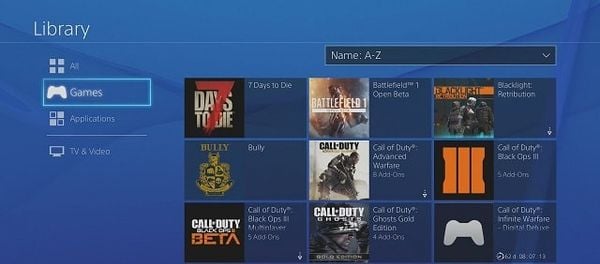 3 / In addition to deleting games on PS4 you also have another solution is to upgrade the hard drive space:
Upgrade the capacity of the internal hard drive in the PS4
Insert a USB portable hard drive for PS4
Few people use the first way due to the need to open the device and copy as well as do some manipulation (See instructions ) while way 2 is pretty simple, just plug and play. So if you have good financial capacity, in addition to deleting games on PS4 you can also choose to buy a portable hard drive!
See more: Should upgrade the PS4 hard drive capacity or attach a portable hard drive to the PS4
Hope the article "How to delete games on PS4" This will help you in the process of starting to use the machine. If you have more questions, don't hesitate to leave a comment below for nShop to answer!

Source link: How to delete games on PS4 and 3 notes you need to pay attention to
– https://emergenceingames.com/