Following the end of the season 1 "Dimension Super War" tournament, it has created a positive effect on the player community Hero UniverseNPH Funtap decided to organize the season 2 "Dimensions of Super War" tournament
It is known that the tournament will take place from 5:00 p.m. on November 11, 2019 to 10:00 p.m. on November 17, 2019.
​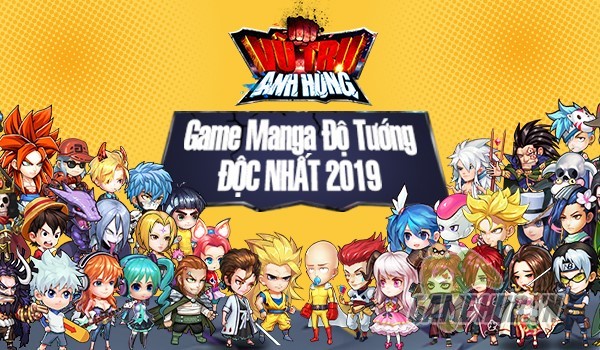 ​
In order to provide a playground between "heroes" of "equal talent", in this tournament, you will be divided into 2 different clusters with cluster 1 being for players from VIP5 and below and cluster 2 with other players. play from VIP6 and above.
​
​
To be the winner of the competition and win the most valuable gifts, you only need to be in the top 10 players with the highest score in the tournament, then you will receive the reward with a minimum score of 700. These gifts will be returned to the player within 24 hours from the end of the event.
​
​
In addition to the sky-high scores you received, when participating in the season 2 "Super Battle Dimensions" tournament, gamers will receive other valuable gifts when winning from Top 1 – 10 such as: Diamonds , Gifts of Orange Generals with an attractive number from 1 to 5000.
In addition, the most valuable honorary gift will be given to the server with the top 1 player in the tournament including: Diamond*500, Gold*500,000 and Fitness Cake*5.
​
​
Hero Universe is a new and attractive general card game with style Manga number 1 on the market today. So, if you are a "hero" and especially love Manga, don't hesitate to download "Hero Universe" to reunite and participate in battles with Otaku Fans around the world.​
Source link: "Hero Universe" continues to open Super War Dimensions season 2 with attractive gifts
– Emergenceingames.com