Although the Great World War God season 1 tournament has ended, the echo of this event still "resounds" in the gaming community. Grasping the mentality of "overwhelming victory" and overflowing excitement, NPH Funtap and BQT Thien Kiem Mobile decided to organize the Ultimate World War God season 2 days after the success of the first season.
​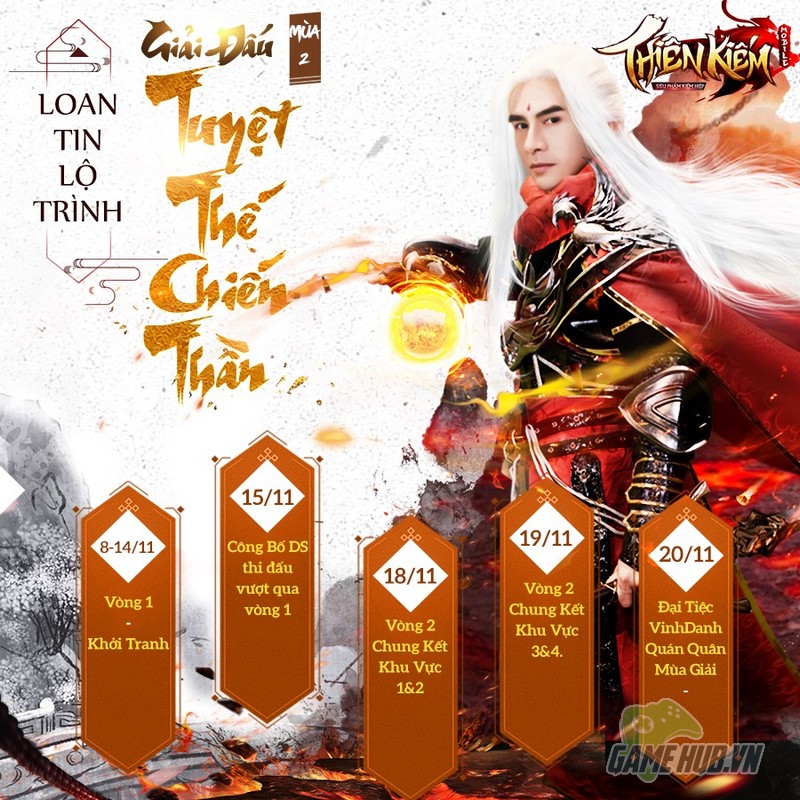 ​
After season 1 exploded with the ascension of 4 "hit" characters, the contributions both in terms of organization and professionalism were recognized by Thien Kiem Mobile Board of Directors and tried to put into practice in the season. 2. In which, the tracking of the tournament has now been much improved, the audience can see close-ups of the fiery fights inside the ring – something that season 1 lacks.
​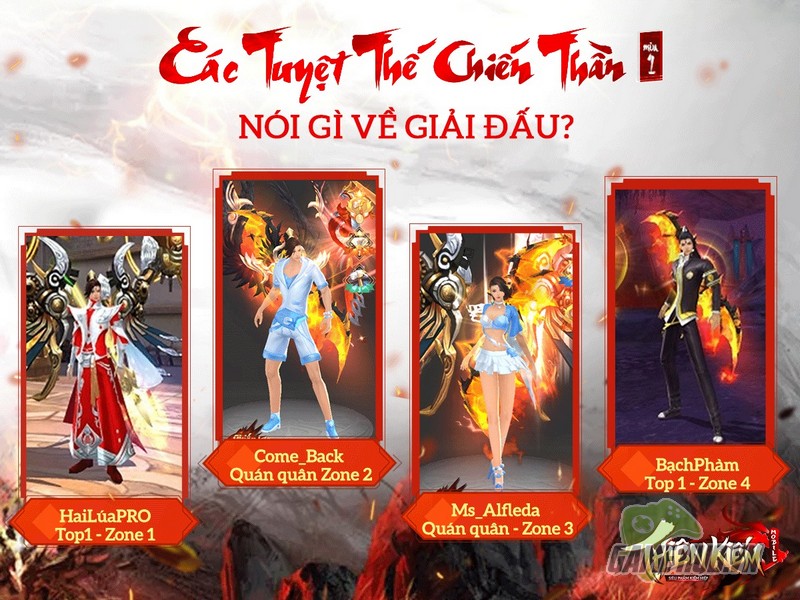 The "bloody" characters who won the championship in season 1 have contributed countless ideas to the tournament
​
In the Great World War God season 2, the structure of the classification of players as well as the rewards has been changed quite a lot. Besides, Thien Kiem Mobile's Board of Directors also proved to be quite "psychological" when there were a series of events to support players before the tournament, giving wings to the desire of "shining on the big stage" of a series of gamers.
​
​
Currently, the Great World War God Season 2 tournament has officially started. The final round of zone 1-2 will be held on November 18 and the final round of zone 3-4 will take place on November 19. Thus, the players still have quite a bit of time before entering the "tense" phase of the tournament. However, the players who are currently "outside" the top 59 should hurry up and race now because the top 59 list will be "closed" at 11pm on November 14.
​

​
For more detailed information about the tournament, readers can visit:​​​​​​​​​​​​​​​​​​​​​​​​​​​​​​​​​​​​​​​​​​​​​​​​​​​​​​​​​​​​​​​​​​​​​​​​​​​​​​​​​​​​​​​​​​​​​​​​​​​​​​​​​​​​​​​​​​​​​​​​​​​​​​​​​​​​​​​​​​​​​​​​​​​​​​​​​​​​​​​​​​​​​​​​​​​​​​​​​​​​​​​​​​​​​​​​​​​​​​​​​​​​​​​​​​​​​​​​​​​​​​​​​​​​​​​​​​​​​​​​​​​​​​​​​​​​​​​​​​​​​​​​​​​​​​​​​​​​​​​​​​​​​​
​
Source link: "Winter is not cold" – Thien Kiem Mobile is on fire with the Great World War God season 2 tournament
– Emergenceingames.com