After the disappointing Blizzcon 2018 and many controversies related to the sanction of a player who supported the Hong Kong protests, this year's Blizzcon event is considered as a "redemption", a "lifesaver" of Blizzard to regain the trust of the fans. With many hot names like Overwatch 2 or Diablo 4, the situation was progressing very well until the company continued to be stripped of tournament money by an Esports organization.
​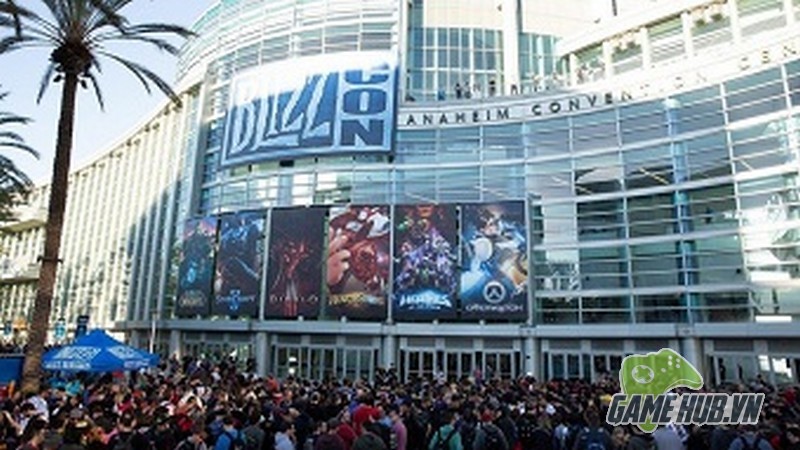 Method – one of the most successful Clan World of Warcraft in history is also the champion of the Mythic Dungeon International tournament held within the framework of Blizzcon 2019. It all started when Shanna 'Darrie' Roberts – the manager. Method's manager recently spoke out about Blizzard's organizational weakness and that the "belief of gamer community into Blizzard was broken."
Specifically in the article posted yesterday, November 10, Darrie said that the tournament was originally WoW with a total prize pool of $500,000. In addition, Blizzard also allows the community to support the tournament by purchasing game models and the company will extract a part of the profits from it. Through this, the community contributed an additional $660,000 to the tournament, bringing the total prize pool to over $1 million.
However, as the event approached, Blizzard turned around, saying that $660,000 in community funding would be all the WoW tournament had, completely ignoring the $500,000 originally promised. "This is like bait. The release of misinformation and last-minute corrections left us reeling," Darrie said.
​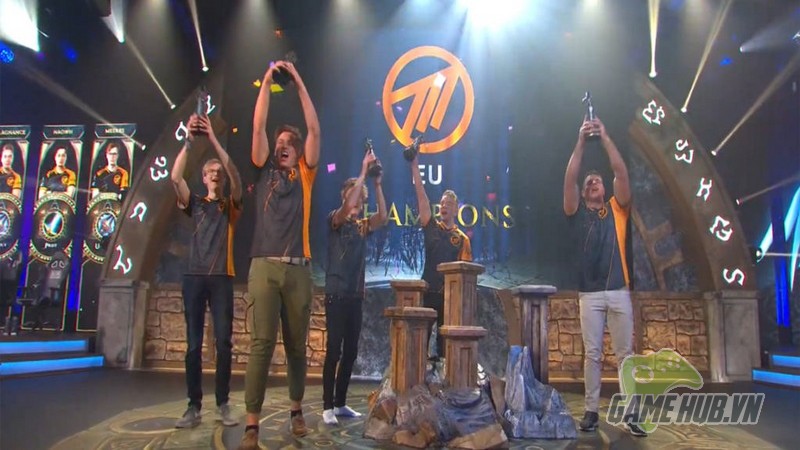 ​
Explaining why that $500,000 was suddenly withdrawn from the tournament, Darrie speculated that perhaps Blizzard didn't want to lose the balance between the WoW and Hearthstone Grandmasters, OW World Cup or SC2. If you don't remember, Xiaomeng "VKLiooon" Li, the first female champion at the Hearthstone World Championship, only won a prize of $200,000. Meanwhile, Overwatch World Cup 2019 does not disclose the reward value and StarCraft 2 World Championship Series Global Finals also only has $ 700,000 in prize money.
Darrie also went on to share the team's bad experiences with the Blizzard event. Not only lack of facilities, all essential needs such as food and drink are also not provided during the event. The participating organizations have to pay for these costs themselves without any support from Blizzard. Moreover, the controversies that Blizzard is facing also somewhat affect their image in the event.
​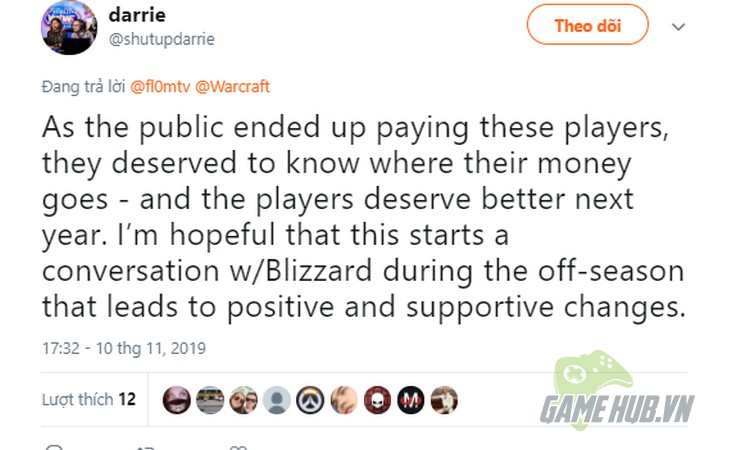 "When the community sponsors this tournament, they have a right to know where their money has gone, and gamers also deserve to be at a better event next year. Hope Blizzard makes positive changes and supports organizations."
It is known that the organizations participating in Overwatch 2019 also share the same fate. They had to pay for food and accommodation out of their own pocket and were not provided with enough equipment to practice during the tournament.​
Source link: After the political controversy, Blizzard was "disguised" to cut the tournament money
– Emergenceingames.com