Game has always been an industry with extremely high speed of development and change. A trend, a style or a game-making philosophy that was popular last year can now be eliminated strongly. Stories about games like Battle Royale or Auto Chess, about service mechanisms like Loot Box or Microtransaction… are typical examples of this.
Based on that rapid transformation, Facebook Gaming Recently released a detailed report to help the community have the most insight into the trends and new changes of the game village at the present time as well as in the future.
​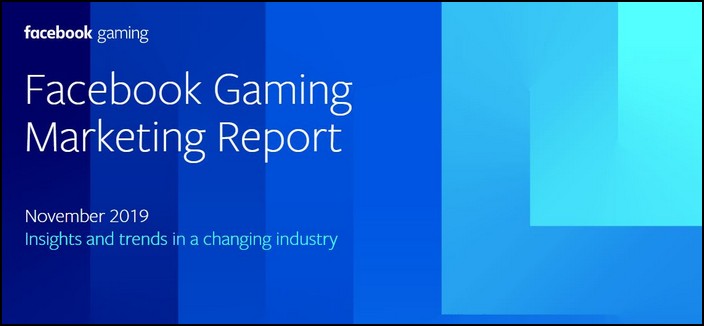 ​
The first interesting point that the Facebook Gaming report points out is that anyone can call themselves a gamer. Accordingly, up to 86% of Internet users have been playing games on some device, while 80% of people who do not think they like playing games still have the habit of experiencing games on mobile devices. This indicates that the game has an appeal to nearly every segment of the community.
Along with that, this popularity is also reflected in the newly revealed game genres, including Hyper-Casual and Hardcore. There with the development of Mobile, the "easy to play and easy to win" compact games are monopolizing download stores around the world, gradually forming an extremely popular Hyper-Casual Game force on mobile. . Opposite on the other side of the front line is Hardcore, gathering names that require high skill and great concentration from gamers. We can see the titles MOBA or most recently, Battle Royale is a prime example of this.
​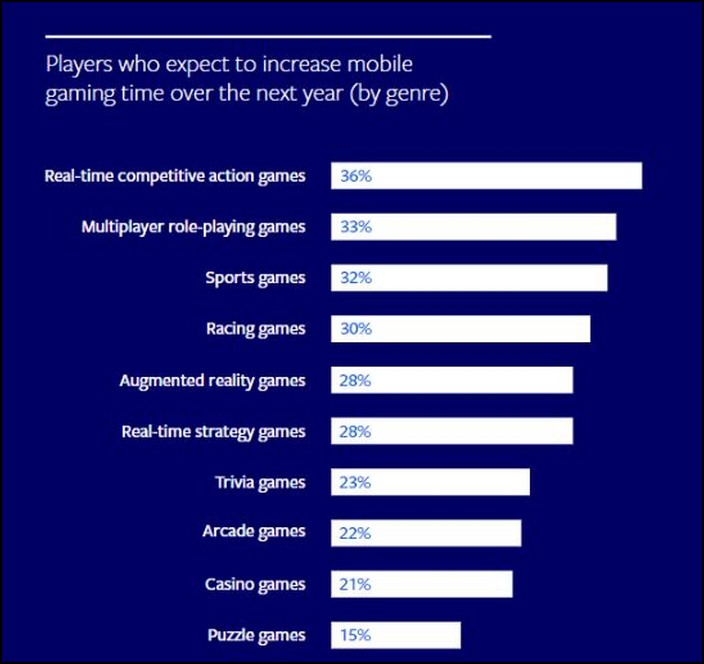 ​
Franchising is also a new trend in the gaming world in recent years. The report says that 75% of gamers will choose games based on their favorite series, while 49% say they remain loyal to the game even after the new version of the series fails. Game publishers and major game studios are also always looking for ways to "export" their products to new platforms, even a completely different aspect of entertainment.
Popular games like Fortnite, PUBG or the closest is League of Legends, all choose to send gold to Mobile, which is the clearest evidence for this trend. Mobileization is key for a game that can grow further in terms of both revenue and community. In addition, some games also choose to associate Events with popular movies or singers to promote more of their names… while many game series like Call of Duty also include movies.
Of course, if you say far, you have to say close when this report also points to a pain for many of us gamers. Yes, it's about putting money into the game. Accordingly, 61% of American gamers feel regret after spending money on the game because they feel that what they receive is not worthy. And yet, 80% of gamers who feel unsatisfied with the value of the content they spend money on also said that they will not pay for the next time. Not only Mobile, but Console also faces a similar situation when 84% of gamers think that they do not receive the right value when buying DLC ​​(Downloadable Content), which is a wake-up call for developers about the apply the business model in the game.
​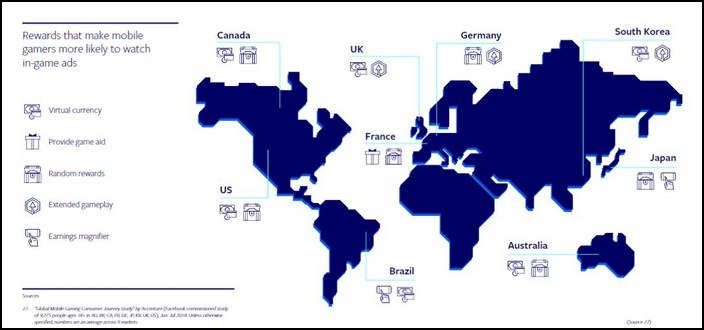 ​
One of the solutions to this problem is in-game advertising, especially with ads that redeem for views. According to Facebook Gaming, 57% of developers/publishers believe that in-game advertising will help players feel more engaged with the game while not being distracted from the experience.
Of course the key to success in the virtual world is still community. Simply because the community decides everything, from discovering new games to expanding influence and even contributing to the direction of the game. However, when a player discovers a new game, they are more likely to recommend or even invite friends to the game, gradually expanding the potential of that game. PUBG can be considered the best example of this when it has attracted a number of online gamers at the same time in the virtual world record.
​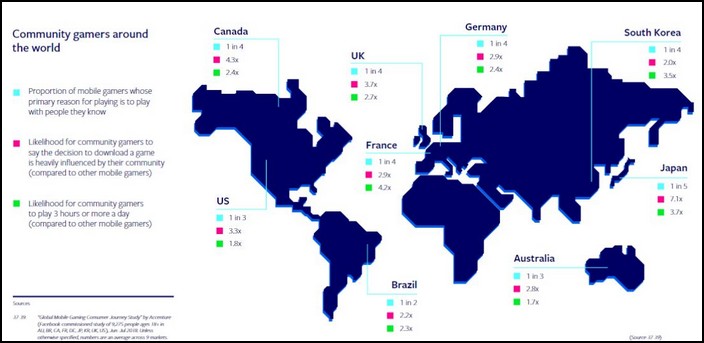 ​
In addition, Facebook Gaming's report also points to the rise of 5G and promises to further promote the "strength" of the village. Mobile Games. With the ability to reduce ping to less than 10ms, 5G promises to help gamers have the best and smoothest experience ever, especially important for highly competitive Multiplayer games like MOBA or Battle Royale .
You can view the full report here:​
​
Source link: Facebook Gaming: 60% of gamers feel regret after spending money on the game
– Emergenceingames.com