2018 is expected to be a great year for Marvel when the Black Panther suddenly become a blockbuster movie and even bigger bomb is Avengers Infinity War still "hiding goods" waiting for the day to break out. With a much larger stature, part 3 of this series promises to make fans crazy when it launches in May. However, when the release date was approaching, suddenly Marvel Studios change plan.
​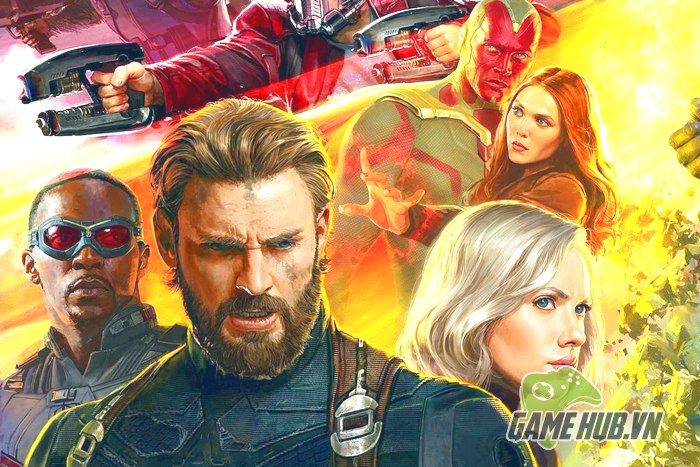 But instead of disappointing fans, Marvel brought a small gift to the fan community. Accordingly, the screening schedule on May 4 will be pushed up to April 27, which is 1 week earlier than the original plan. This is really a happy news for fans when they have the opportunity to enjoy this masterpiece sooner.
​
emergenceingames.com/wp-content/uploads/2023/01/GameHubVN-Avengers-Infinity-War-khien-fan-giat-minh-vi-thay-doi-lich-cong-chieu-1.jpg" class="lazy bbCodeImage LbImage" alt='[​IMG]'/>​
​
In fact, the announcement of the new release date was also arranged in a rather humorous way between the actors Robert Downey Jr and Marvel Studios on Twitter. There Robert Downey Jr directly asked Marvel's Twitter page if he had any chance of seeing the movie earlier than May 4.
"Anything you want, Mr. Stark."
"Can I watch it with you..?"
"You mean these friends… Chris Evans, Chadwick Boseman, Danai Gurira, Mark Ruffalo, Don Cheadle, Anthony Mackie?"
"No, to the whole world.."
"A great idea! Done!.. Avengers Infinity War will premiere on April 27."
​
​
All information related to Avengers Infinity War will be updated by Emergenceingame.Com for readers as soon as possible.
​
Source link: Avengers Infinity War startled fans by changing the release schedule
– Emergenceingames.com