Are you looking for a Nintendo Switch Lite guide to refer to before deciding to buy a machine? From the wave of Switch Lite machines are pushed up very strongly after the introduction Recently, in parallel, nShop has also received many questions from customers. However, there is no official model for the Nintendo Switch Lite to help answer these questions better.
In my ability, nShop would also like to send you a translation of 9 questions to guide Nintendo Switch Lite personally answered by Nintendo through articles by IGN of the Luc Tien Dat member on NintendoVN group.
A guide to Nintendo Switch Lite on Account, Battery and Accessories
Q: With the announcement of the Nintendo Switch Lite (NSL), is there any change to the Nintendo Online account to determine if Switch users want to switch to NSL or use two at the same time? Or will the system remain the same?
A: Purchased items can be downloaded and played on Nintendo Switch or NSL by connecting Nintendo acccount. Note that there are a few exceptions to playing and starting games on the Nintendo Account with the Switch being designated as primary and secondary. For more information see Nintendo website.
You can send save games from one device to another using Transfer Save Data, or download your save game back up if Membership exists.
> See more: Nintendo Switch Account – Great tip everyone should know!
Q: Nintendo Switch Lite won't work when docked, but does it support charging with Nintendo dock or other 3rd party?
A: Users will need a USB Type A -> Type C adapter, Nintendo recommends using genuine accessories.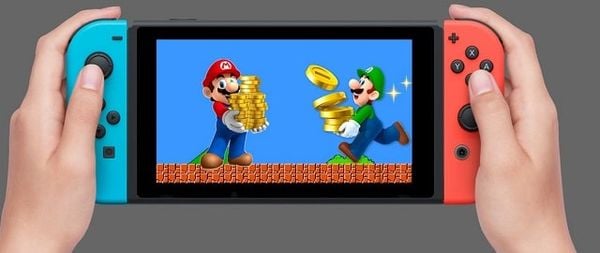 Q: Is the battery life of the Nintendo Switch Lite going to increase thanks to the battery change (Does it have a bigger battery?)Or simply because it consumes less electricity?
A: The battery life of the Nintendo Switch Lite will increase slightly compared to the Nintendo Switch, although it will differ depending on the usage of the device.
Nintendo Switch Lite guide on memory support capabilities
Q: Are there many options for built-in memory, or will it just be 32GB?
A: Nintendo Switch Lite has 32GB of internal memory.
Q: Will Nintendo Switch Lite support MicroSD, MicroSDHC, MicroSDXC as with Switch, or is there any other change?
A: Nintendo Switch Lite supports MicroSD card similar to Nintendo Switch (See more about "Up to how much does the Nintendo Switch memory card support?")
Guide to Labo Nintendo Switch Lite, controller support
Q: Does Nintendo Switch Lite support Labo?
A: By connecting with Joy-con, you can play Variety, Robot, Vehicle Kit though it may be different and Toy-Cons will not be fully supported.
For Nintendo Labo: Robot Kit and Nintendo Labo: Vehicle Kit, you can play them by pairing Joy-Con controllers separately.
For Nintendo Labo: Variety Kit, does not fully support Toy-Con
For Nintendo Labo: VR Kit, SL is not compatible with VR Goggles, so it cannot be played.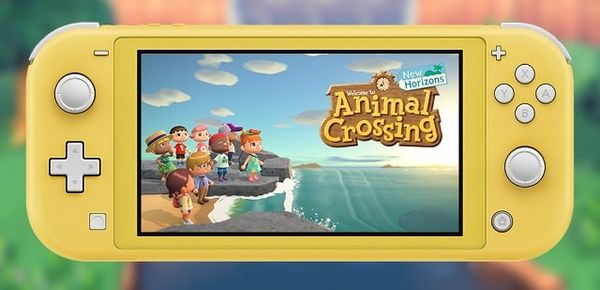 Q: Is there any difference in operating system / home screen?
A: No. You will not need a separate Nintendo Switch Lite guide to learn how to use it because the two machines share the same operating system.
> See more: Comparing Nintendo Switch Lite and Nintendo Switch comprehensively from A – Z
Q: Are entertainment programs like Hulu working?
A: Yes. All programs and apps designed for Nintendo Switch are compatible with Nintendo Switch Lite.
Q: The Nintendo website says, "With games that don't support handheld mode, gamers can connect wirelessly to the external controller with the NSL". Can I connect a controller to a game that supports handheld mode, and does it support Pro Controller?
A: Yes, Joy-con and Pro controller are still connected to Nintendo Switch Lite.
Hopefully this Nintendo Switch Lite tutorial will be helpful to you in finding information before buying. nShop will soon update the Nintendo Switch Lite guide on how to use it once it becomes available in the store on September 20.


Source link: 9 Nintendo Switch Lite Tutorial Questions Answered By Nintendo!
– https://emergenceingames.com/