For 4-button electronic gaming NES, SNES or Gameboy, Gameboy Color, GBA, SEGA by emulator on 3DS, we have RetroArch which is constantly updated and played very well.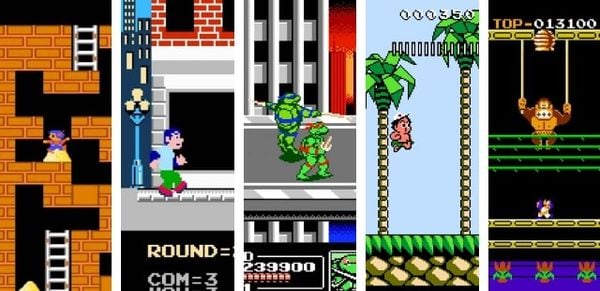 However, if you want these games you can install them on the main screen (Home Menu) of 3DS, but the games are downloaded from eShop, FreeShop so that they can click more quickly when playing. Or you simply have young children / elderly parents / friends who are not 3DS proficient. If you want to play Mario, Contra, Brick games, but you are afraid to only let them enter the emulator and press load and adjust these things, the New Super Ultimate Injector is the best solution. Now you can easily convert game files of NES, SNES, GB, GBA, Mega Drive …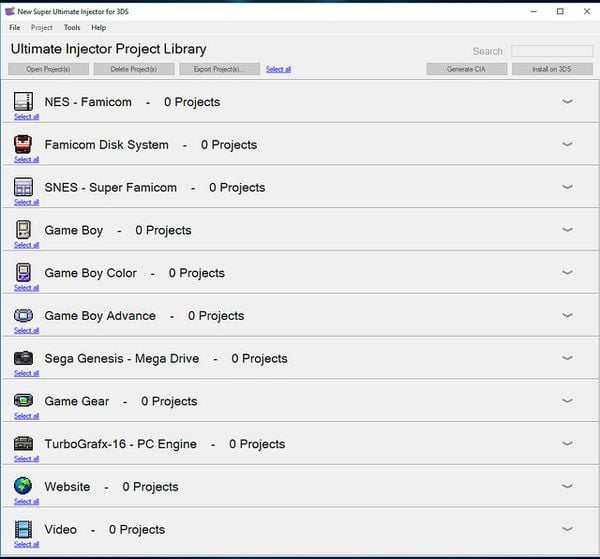 Instructions for playing ancient games on 2DS – 3DS
Download link: https://www.dropbox.com/s/3gwebwnnz6lekrw/

Link GBA Temps: https://gbatemp.net/threads/discussion-new-super-ultimate-injector-nsui.500376/
Tutorial:
– After downloading, extract the file, run the New Super Ultimate Injector for 3DS.exe file
– Select File -> New -> The game system for which you want to create the CIA
– Select Project -> Load Rom -> Load rom game you want to create CIA
– In the CIA Metadata: Long name, Short nam, Game publisher you can leave as default or customize it as you like. In the game icon, click Download Title Screen from database / Download Box Art from database to choose as the icon for the CIA file – or click Load image from file if you want to select the image file you customize.
– In the similar CIA Banner section, choose the banner game you want
– Content Option you choose Injection Method has a box, click to select the emulator you want to inject into the CIA. If you do not know which one you can choose, then you will use many tests later to see which one is stable then use that. Note that for SNES emulator with New 3DS, New 2DS, the .cia file is only compatible with NEW series, so if you use OLD (3DS, 2DS, 3DS XL, LL), please choose the emulator to support. Old assistant.
– In the Edit Content Options section, click to select the desired display frame (It is possible to choose not to be selected by default).
After finishing the settings. Click on Project -> Export CIA … and save to the .CIA extension to copy to 3DS and use the FBI to install the game. Wish you have fun playing the game, make the most of the features of hacking your 2DS / 3DS machine!
Refer to 99 electronic game 4 button CIA file made for you by nShop
2DS, 3DS machines you haven't hacked yet? Refer to the machine hacking service at nShop:

Source link: New Super Ultimate Injector – DIY classic CIA game file NES, SNES, GB, GBC, GBA … on 3DS
– https://emergenceingames.com/