Next month, The Game Awards – the award that is known as the Oscar of the gaming industry will officially take place, this is an event to honor the excellent games of the year as well as an opportunity for developers to introduce players to the best games of the year. your new project. Yesterday, the organizers TGA announced the nominations for all of the event's awards, including Game of the Year. The title of the best game of the year will be a competition of 6 games: Control, Super Smash Bros. Ultimate, The Outer Worlds, Resident Evil 2 Remake, Sekiro: Shadows Die Twice and Death Stranding.​
​
Death Stranding is action game Launched earlier this month by Kojima Productions, with mysterious trailers throughout its development, the game has aroused high expectations and curiosity on the part of players. However, after the release of Death Stranding, it received mixed reviews from both critics and players. Some people rate this as a 10/10 super product, but there are also opinions that the game is quite bland, the gameplay frame is not strong enough to bear this large amount of content.​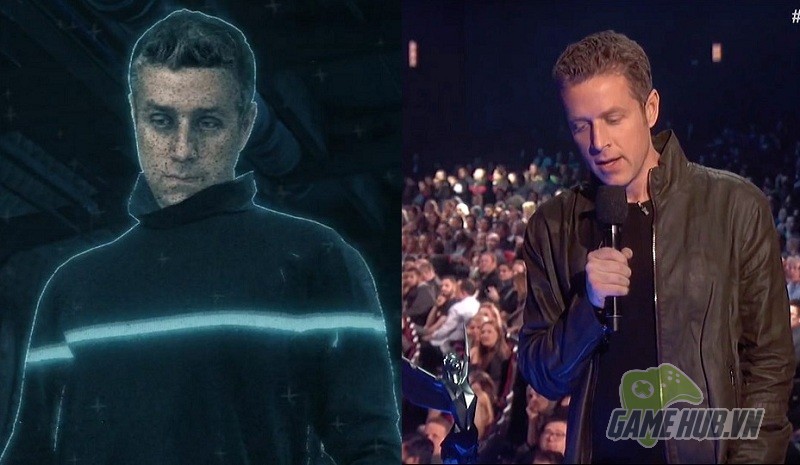 ​
Recently when Death Stranding was nominated in eight different categories, including Game of the Year, many doubted the fairness of the award. They think that TGA MC Geof Keighley made a cameo in the game, there is some bias going on here, so voting for Death Stranding will also lose objectivity.
​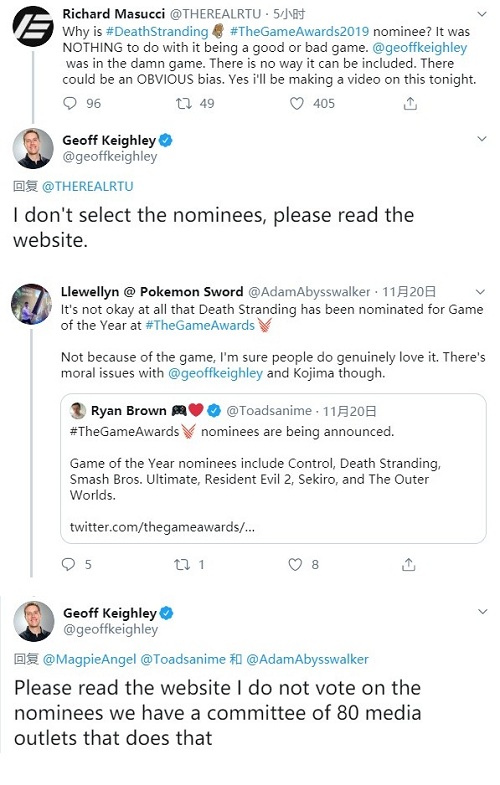 "Please read on the website, I do not vote for nominations, we have a panel of
80 media outlets will do this."
​
Facing a wave of intense suspicions of the online community, Geoff Keighley officially responded on Twitter, expressing that she did not participate in the final voting activity. It is known that the nomination as well as the winner of TGA is voted by an evaluation panel of 80 review sites around the world, although normal players can also participate in voting, but the number of votes of players only accounts for at most 10% of the results.
​
Source link: Invite MC for a cameo award, a blockbuster game accused of "going to the back door" to compete for the prize
– Emergenceingames.com