Genshin Impact – A 3D Gacha MMORPG has quite a few differences compared to other games of the same genre, and that difference is the Co-Op feature. Immediately after logging into the game you can't play with your friends, so what to do? Here's what you need to know to play Co-Op in Genshin Impact with his friends.
There is no denying that Genshin Impact has become the hottest game today, the number of downloads and installations of Genshin Impact is constantly increasing every day, a Gacha JRPG game is quite complicated and you can play it with friends in co-op mode after a period of time.
Reference: Instructions to download and install Genshin Impact on PC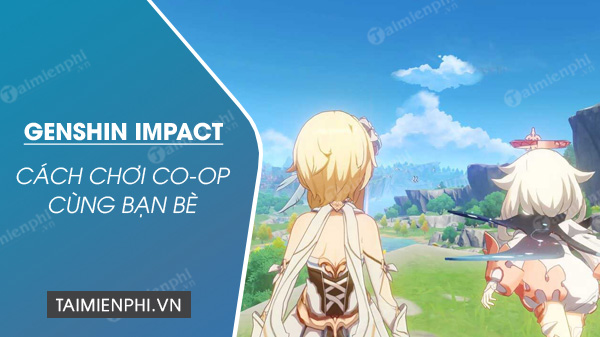 Genshin Impact – Gacha Game featuring Co-op combat with friends
How to unlock Co-Op play in Genshin Impact with friends
Co-Op feature will only appear when your main character reaches Level 16 In-game it takes about two to three hours to achieve this in-game, so you'll need to go and explore the world on your own for a while before you start asking your friends to join you. It's a fairly new approach to these genre games, Co-op is usually available at the beginning or after a short tutorial, but NPH gives you time to settle down before you can assemble a team.
How to invite friends to play Co-Op in Genshin Impact
At the bottom of the screen you will see your UID and then a string of numbers, this is your unique identifier and you will need to give it to others, or ask them to send it to you to become friends. in the game Genshin Impact. Friend send and accept Friend Request from section Friend in the bar Menu => then invite them to fight together.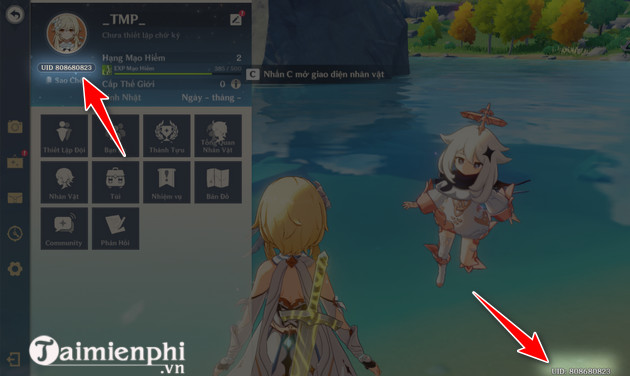 Genshin Impact Co-Op Quests
Main quests (aka core quests) you can't complete while fighting your friends, so it's best to focus on them from the start when the protagonist reaches Level 16 , save the side quests and world quests when playing co-op in Genshin Impact with friends.
https://thuthuat.taimienphi.vn/cach-choi-co-op-trong-genshin-impact-voi-ban-be-60870n.aspx
Whatever platform you're playing Genshin Impact on, you can still play with your friends as soon as the feature unlocks, no matter what device they're playing on. There is also another feature that users often do not notice, which is Cross Save. Cross-play and cross-play across devices without data loss, details refer to the instructions below.
Reference: How to set up cross-save, cross-play in Genshin Impact
=> Link Download Genshin Impact for PC


=> Link Download Genshin Impact for Android


=> Link Download Genshin Impact for iPhone


Related keywords:
How to play Co-Op in Genshin Impact
, how to play the game in Genshin Impact, how to play Co-Op in Genshin Impact,
Source link: How to play Co-Op in Genshin Impact with friends
– https://emergenceingames.com/