Let's learn through Kuki Shinobu's skill set, Bow, and town weapon in the direction of supporting Lightning healing in Genshin Impact to build a squad, and build the strongest Holy Relic right here.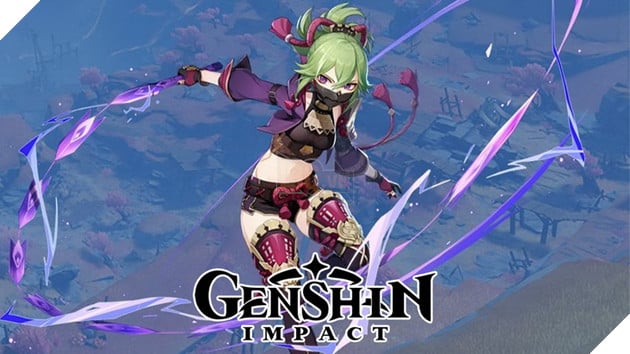 Details of the Kuki Shinobu Genshin Impact skill set
Normal Attack – Blade Shinobu
Normal Attack
Perform up to 4 consecutive sword strikes.
Weight
Consumes a certain amount of stamina, shoots two swords forward in the blink of an eye.
Attack On Answer
Landing on the ground from the air, attacking enemies in the way and dealing ranged damage when it hits the ground.

Sanctifying Thunder Grass Ring
Ends the Sacred Grass Ring, consuming HP to deal Lightning Elemental Damage to nearby enemies.
Sanctifying Grass Ring
Will follow the character in the battle. Every 1.5s will deal Lightning Elemental Damage to nearby enemies, and also restore HP to the character in battle, the amount of recovery will be based on Kuki Shinobu's HP limit.
The maximum amount of HP consumed to cast this skill only reduces Kuki Shinobu's HP by 20%

Ritual Goei Narukami Kariyama
Plug 退邪之刃 into the ground, creating a barrier to purify evil in front, based on Kuki Shinobu's HP limit to continuously deal Lightning Elemental Damage to enemies in it.
When cast, if the HP of Elemental Damage is lower than 50%, the duration of the barrier will be increased.

Kuki Shinobu's Passive:
Breakthrough Will
Peace of Mind
Thien Phu Survival
Kuki Shinobu's Zodiac Sign
Abandon Pity
Abandoning Fortune
Giving Up Suffering
Abandoning the Seal
Characters in Shinobu's Sanctified Grass state when using a normal attack, a heavy hit, or an attack when hitting an enemy, the Lightning Seal will descend on the enemy's location, dealing Lightning Elemental Range Damage equal to 9.7% Shinobu's HP limit.

This effect can be activated once every 5s max.
Abandoning Penitentiary Coins
Skill Level Goei Narukami Kariyama Ritual +3. Max increase to level 15.
Give Up The Weaknesses
Activate when Kuki Shinobu's HP drops below 25% or takes fatal damage:

That damage will not cause Shinobu to die, and for the next 15 seconds, Elemental Mastery increases by 150.

This effect will automatically activate when Kuki Shinobu's HP drops to 1.

Can only be activated once every 60s.
Kuki Shinobu Upgrade Materials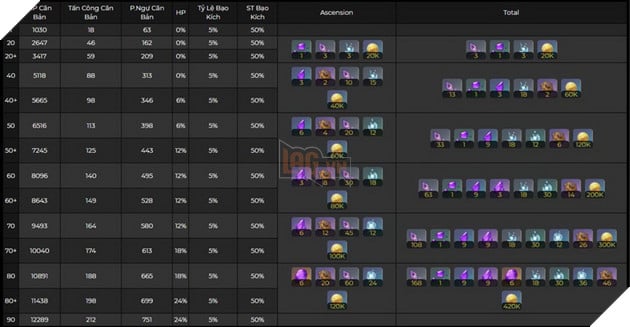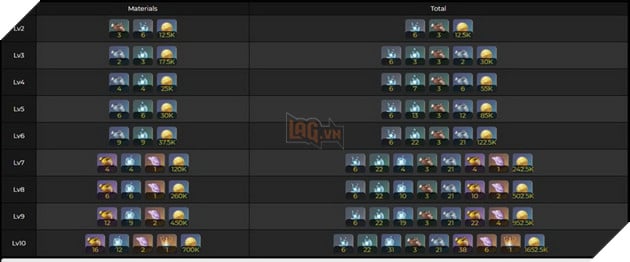 Recommended Weapon for Kuki Shinobu
The Final Round Table
Sword of Heaven
Sacrificial Sword
Short Sword Amenoma
The strongest Holy Relic for Kuki Shinobu
Basic stats: HP%/HP%/HP% or HP%/Recharge%/HP% (according to damage can be HP%/HP%/ Critical)
4 Strong Thien Nham
2 Thien Nham + 2 Maiden/Conch
2 Thien Nham + 2 Marks
2 Lightning + 2 Marks
Source link: Genshin Impact: Kuki Shinobu's skill set details
– Emergenceingames.com