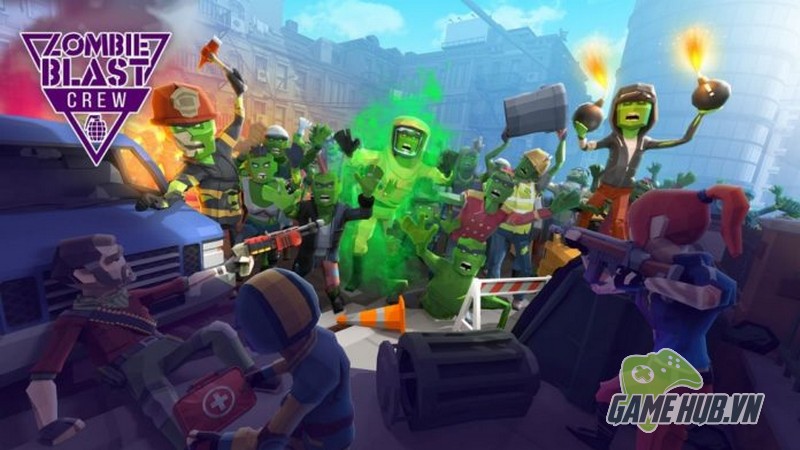 ​
Developers Vivid Games of Poland released its latest mobile game on the App Store and Google Play this past Halloween. New free game called Zombie Blast Crew and covers everything about zombies. If you've heard of Vivid Games, you probably know the game Space Pioneer of this company released on mobile last year. This is a top-down shooter game with content revolving around the mission to destroy aliens. Space Pioneer has one of the most complete loot/upgrade/evolution systems ever. After launch, the game also added a full story, online multiplayer mode and many other features.​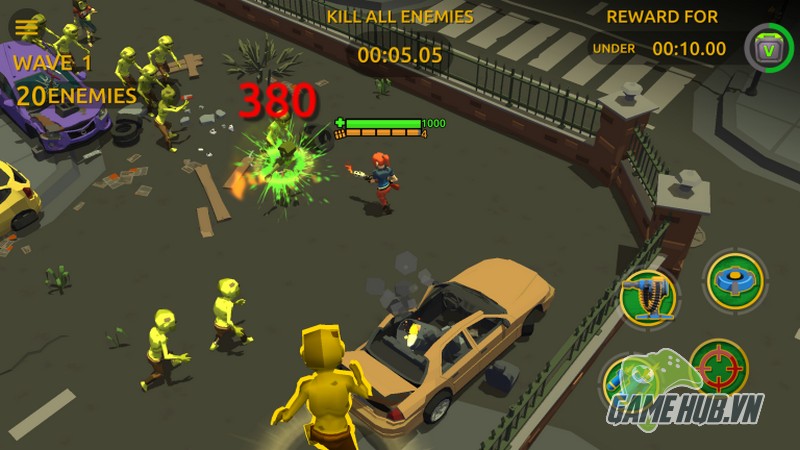 ​
If you have ever played Space Pioneer, Zombie Blast Crew will bring a very familiar feeling to the player. The menus, user interface, gameplay of the game are similar to Space Pioneer after being zombieized. You can choose between a single-player mode with hierarchical quests and a 3-star reward system, or an online multiplayer mode. Various upgrades and rewards systems are also present in Zombie Blast Crew. Players can continuously pick up new equipment, level up and upgrade different items and characters. In addition, players will be attracted to the rewards that can be obtained after completing a short mission.
​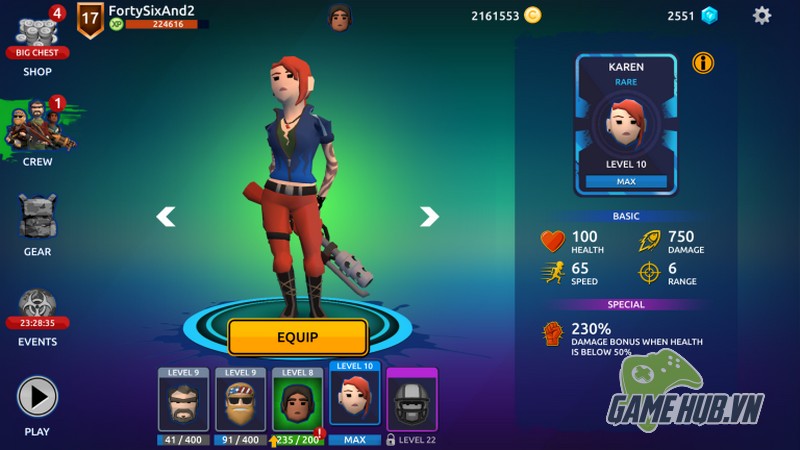 ​
Despite similarities, Zombie Blast Crew is not a "fake" version of Space Pioneer. The graphics in Zombie Blast Crew are significantly improved with lighting effects, day/night effects, better weather in each level, and the level design is also more unique. Space Pioneer's map is quite barren and is set up after scenes often seen in zombie apocalyptic movies, with abandoned buildings, car wrecks and debris everywhere. The zombies and characters available in the game are also more diverse and interesting, each character owns a different weapon.
​
Vivid brings advantages from Space Pioneer to upgrade Zombie Blast Crew. This is a complete version of the previous success formula. Quests, maps, and enemies are all richer, avoiding the boring repetition of Space Pioneer. Zombie Blast Crew also uses the same free-to-play system as Space Pioneer. The game does not have an energy restriction system and the IAP options support fast tracking of upgrades. Download Zombie Blast Crew now on Google Play or App Store!​
Source link: Download now Zombie Blast Crew – Swing among the zombies in the top shooter game
– Emergenceingames.com