China's counterfeiting industry has been growing and flourishing. That's why many people call this a "paradise" of fake goods when it comes to technology, fashion, household appliances or even game modelAnything can be faked. Previously, four Chinese companies were sued by Danish toy maker LEGO and had to pay $650,000 for counterfeiting its assembled toys. And recently, Chinese police have continued to dismantle a line specializing in producing pirated game models and confiscating millions of poor quality products.
​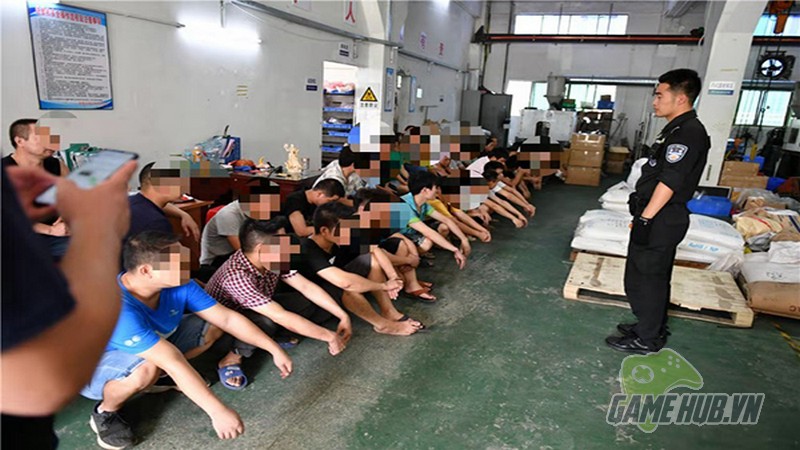 Specifically, when conducting a surprise search in Dongguan city (China), the police discovered and confiscated more than one million pirated character models and game toys with a total value of up to 42 million. dollars (nearly 1000 billion dong). In particular, most of the contraband comes from famous game series such as One Piece, Dragon BallSlam Dunk, Gundam, Pokemon… More than 20 suspects have also been arrested.
​
According to The Paper, as soon as the incident was known, Bandai Namco greatly appreciated the efforts of the Chinese police, even sending a surprise gift – a gilded Unicorn Gundam model as a deep thank you. Speaking to the press, Bandai Namco lavished praise on the Chinese police, saying they were "a pioneer in law enforcement and intellectual property rights protection." The police recently appeared on television to discuss the case as well as show off the meaningful gift they received from Bandai Namco.
​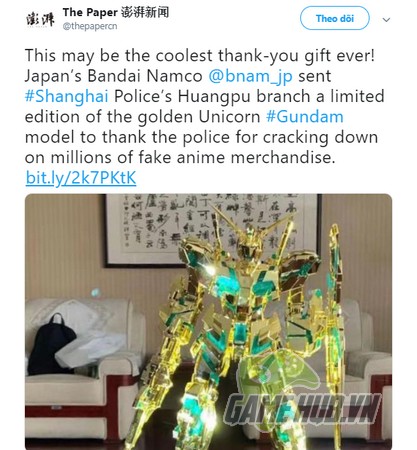 ​
Source link: Confiscate millions of fake game models, the police were given a surprise gift by Bandai Namco
– Emergenceingames.com