iGate Wifi modem is provided by VNPT operator for customers using its internet service. However, there are quite a few people who have problems changing the faulty Wifi password, which cannot be changed when using this modem. So, in this article, Emergenceingames.com will provide some information when you cannot change your Wifi iGate password, causes, and ways to fix it so that you can quickly use your network.
For internet users, you will definitely need a wifi transmitter to use on mobile devices. But Wifi waves are widely emitted so anyone within range can connect. In order to limit a certain number of users as well as avoid spreading malicious information over Wifi, many internet users often choose to change their Wifi password, however, there are some users who use their iGate modem/router. VNPT network operator has a problem in changing Wifi password. So, let's find out with Emergenceingames.com why can't change Wifi iGate password, cause, how to fix it.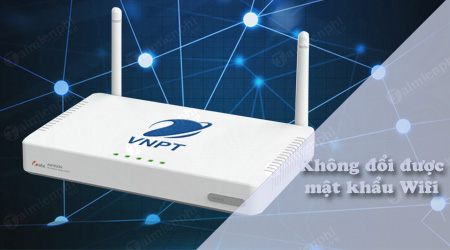 Can't change Wifi iGate password, cause, how to fix
1. Wrong IP address of modem/router
To be able to change the password of Wifi iGate as well as other modems/routers, you will need to access the correct IP address set up, but there are some cases where users do not know the IP address of the device to log in. input, leading to the case that iGate wifi password cannot be changed.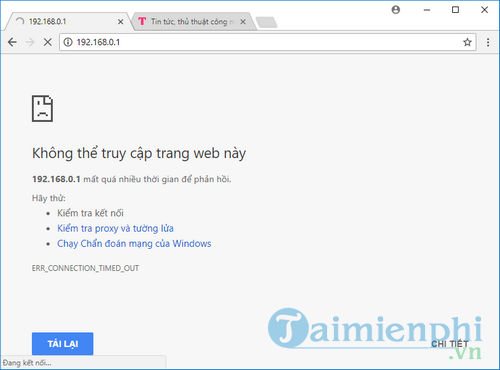 In case you use a browser and cannot get to the correct IP address of your device, you can view the address of the settings page, configure the modem/router by specifying Default Gateway address and use this address to access in the browser.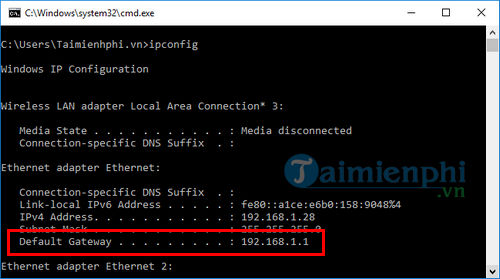 If you still cannot access and log in to the iGate wifi modem/router setup page according to the above-mentioned solutions, you can contact VNPT switchboard to receive support from a network operator.
2. Wrong admin account information, modem/router configuration
Any modem/router device requires an admin account to login and configure the device. However, sometimes users forget their admin account because they can't identify the device's default admin account or changed without remembering the password. If you cannot remember the password you changed, you will have to reset the modem to get the login password using the Reset button on the back of the device. However, you will have to reset the entire network configured in the modem/router after the reset.
3. Having multiple devices working at the same time
Another common iGate wifi password failure error is that there are many on your computer that have many network connections with many different network devices, which leads to difficulty accessing the correct router/modem to configure. towel. The best way to set up and configure the exact device you need is to disconnect all other network devices, connect only the device you need, then access the correct IP address of the device. suffer that.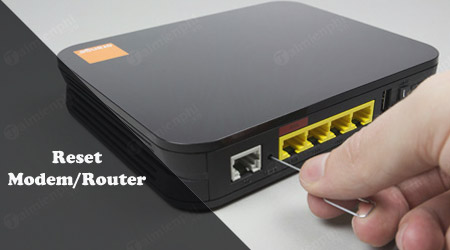 https://thuthuat.Emergenceingames.com/khong-doi-duoc-mat-khau-wifi-igate-nguyen-nhan-cach-sua-25822n.aspx
In this article, Emergenceingames.com has helped you to solve the problem when you cannot change the iGate Wifi password, the cause, how to fix it. If you have tried the above mentioned methods and still have related problems, please leave a comment below so that Emergenceingames.com can find a way to fix it for you.
Related keywords:
Unable to change wifi password iGate
the reason why iGate wifi password cannot be changed, how to fix the error that iGate wifi password cannot be changed,
Source link: Can't change Wifi iGate password, cause, how to fix
– Emergenceingames.com