If you are a gamer who loves the game Minecraft. You can live stream Minecraft on Facebook so your friends can see you play Minecraft, and that live video is shared to Facebook communities helping you reach a wide audience. This article will help you live stream Minecraft on Facebook through OBS (Open Broadcast Software).
Open Broadcast Software is a software that supports screen recording, webcam and live stream similar to XSPlit. The advantage of OBS is that it supports many Windows, MAC OS, Linux platforms, the interface is easy to use, lightweight and completely free. You can easily live stream Facebook without any difficulty with OBS, no matter what game you are playing, this article, Emergenceingames.com will guide you to live stream Minecraft game to Facebook
INSTRUCTIONS TO LIVE LIVE MINECRAFT GAMES ON FACEBOOK
Step 1: Initialize OBS main interface. You right-click on an empty space in the box Sources.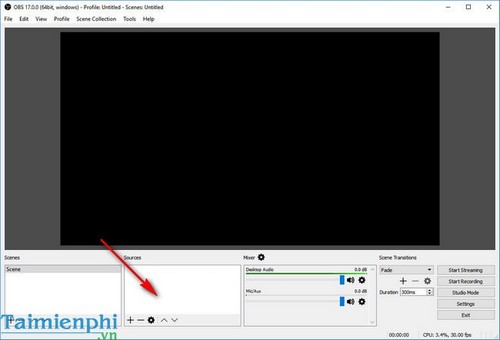 Step 2: Card Add (add is shown) hover over the Add field and select Game Capture.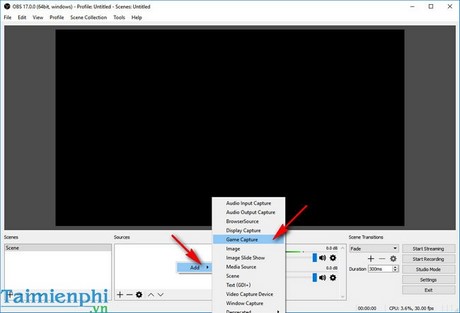 Step 3: On the dialog box Create/Select Source you choose Create New and give the new source a name then press OK.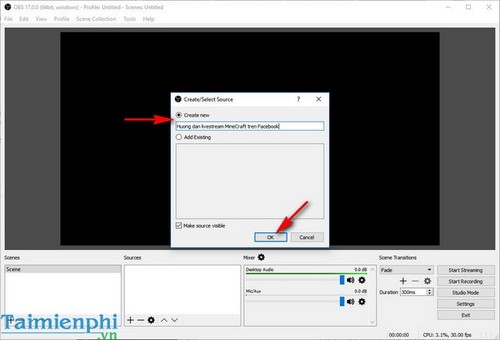 Step 4: After creating a new card, a window will appear Properties of the source you just created. At option Mode Selection Capture specific window the tool will filter out for you the windows that are open on your computer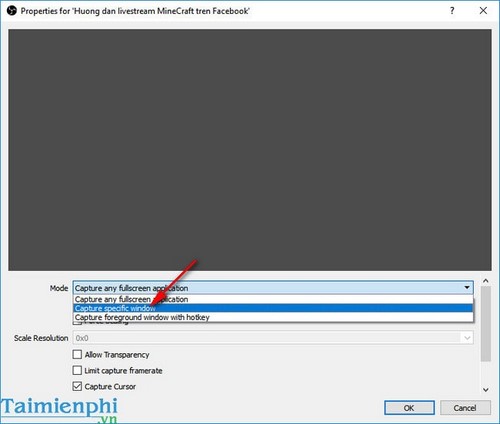 Step 5: Continue at option window window selection of [javaw.exe]: Minecraft 1.11.2 to get the MineCraft game live stream window then press OK.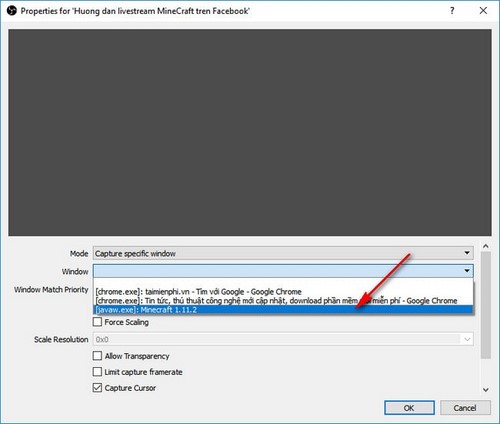 Step 6: After completing the setup of the MineCraft live stream option on OBS, at the main interface of the tool you will see the MineCraft game screen appear. However, it is possible that the screen will shrink to an insufficient size, so you will need to use the mouse to drag the screen to fill the screen.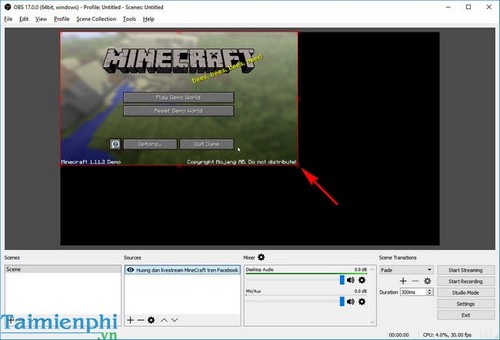 Step 7: Selection Settings to conduct the process of livestreaming the game MineCraft to Facebook.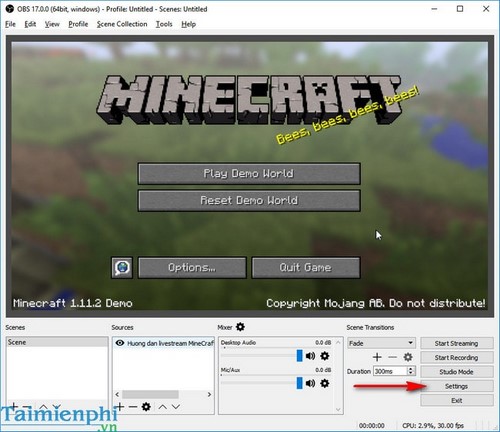 Step 8: For the time being, leave the Settings OBS window there, press CREATE LIVE VIDEOS ON FACEBOOK below to start live on facebook.
Step 9: After that, a small Facebook message board will appear. You can optionally play the video to your friends, to the group, or to a page you are managing, etc. After making the selection, press the button. Next.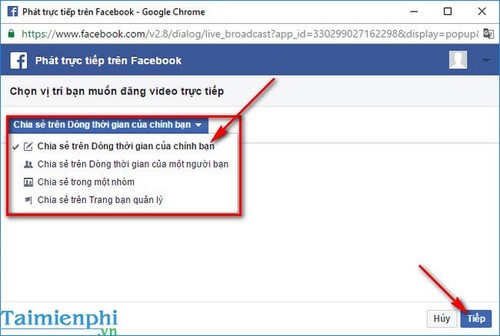 Step 10: In case no notification panel appears, check the icon in the browser's address bar as the notification may be blocked. Click on the icon in the right corner of the browser bar and select Always allow editing pop-ups at the same time click on the link in that notice and Completed.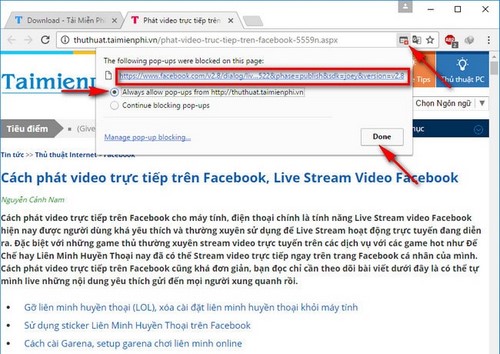 Step 11: In this step you need to fill in the content of the live video (like status), Live video title, tags and you are given 2 addresses: Server URL and Stream Lock gives you the link from your OBS to Facebook to stream MineCraft to Facebook. Copy the entire address in the Stream Lock box.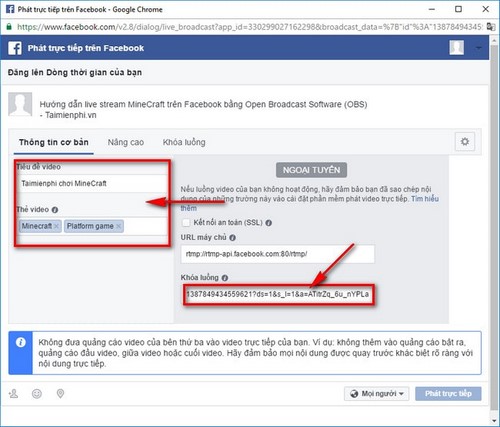 Step 12: Don't close that Facebook window in a hurry, go back to OBS, switch to the tab Streamitem Services you change to Facebook and paste all the content you just copied in the stream key tag into the box Stream key. Then press OK.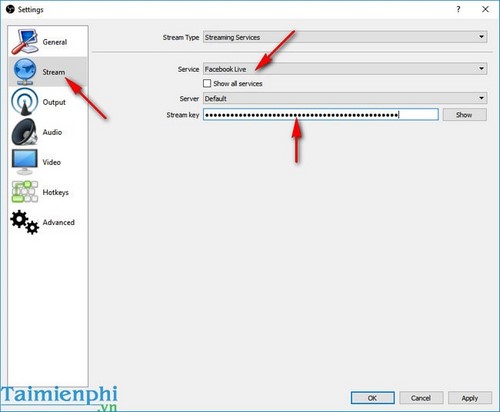 Step 13: Return to the main OBS screen, click Start Streaming.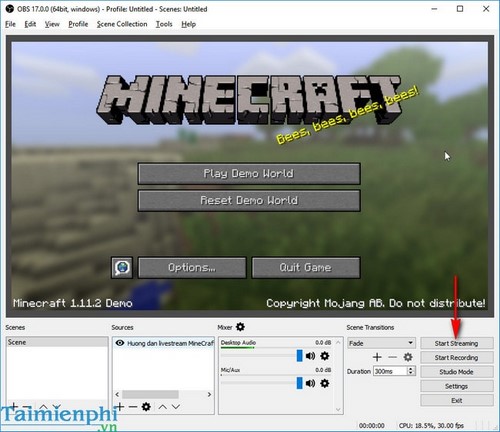 Step 14: Open the Facebook Live Streaming window, wait a moment, you will see the Minecraft game content being streamed to Facebook, but at this point only you can watch it. Press Live streaming to live stream MineCraft to public Facebook so everyone can follow your live video.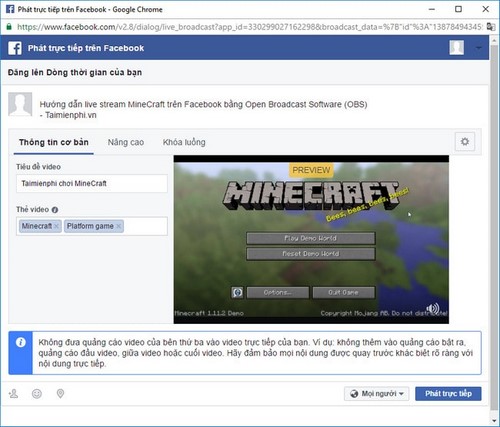 Step 15: You will see on your Facebook a live video stream, people can comment on your live video.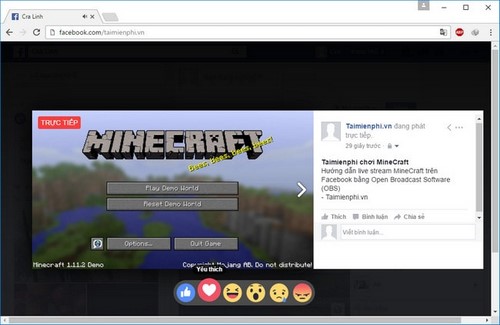 So Emergenceingames.com has fully guided you on how to play live videos on Facebook with the game MineCraft, if you want to stream mobile games you can use BlueStacks to Live stream mobile games on Facebook Please.
https://thuthuat.Emergenceingames.com/phat-truc-tiep-game-minecraft-tren-facebook-13478n.aspx
Good luck !
Related keywords:
live minecraft on facebook
minecraft livestream on facebook,
Source link: How to stream Minecraft game live on Facebook
– Emergenceingames.com