Connecting your phone and TV is no longer a distant thing in this day and age, there are many ways to connect your phone and TV, if you are wondering how to connect your phone and TV with conditions. What this article will answer to help you.
Today, TV is not only for viewing the content that is available on television, but also includes the content you stream directly from your laptop or phone. For example, on a laptop you have a way Connect laptop to TV using Google Cast It's so easy that anyone can do it.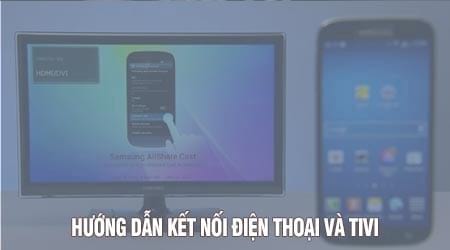 How about on the phone, how to connect the phone and TV and what are the necessary conditions to be able to connect, in this article Emergenceingames.com will help you answer your questions. it in the article below.
What are the necessary conditions to connect the phone and TV?
With phone:
– If your phone runs the iOS operating system, you can connect to a regular TV through applications such as Youtube or other supporting applications.
– If your phone is Android, there are more options, it requires a phone running Android 4.0 or higher, the latest version is easier to connect.
– The phone can have WiFi, Bluetooth and owns a standard MicroUSB port.
With TV:
– If your TV is not a new TV, it is imperative that your TV has an HDMI port, which is required to be able to connect from the phone.
– If the TV owns the Internet, WiFi we can broadcast WiFi through WiFi, through basic Sharing applications.
How to connect the phone and TV
Now Emergenceingames.com would like to show you a way to connect your phone and TV, the simplest is through an HDMI cable, a basic connection that you can do on your TV.
Step 1: To be able to connect your phone and TV, you must use a popular cable sold in the market called MHL as shown in the picture.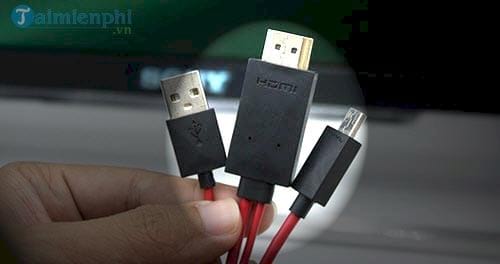 Step 2: 1 end used to plug into our phone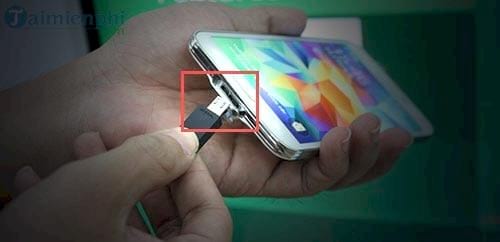 Step 3: The other end is used to plug into the HDMI port on the TV.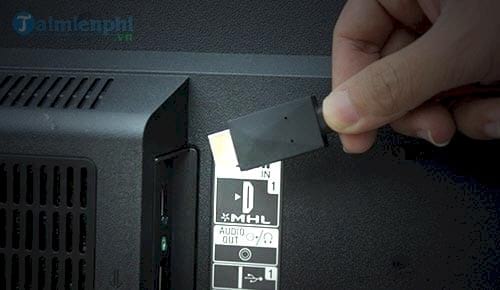 – In addition, you see that there is also 1 more USB port exposed, the task of this port is to supply power to the TV, so you can plug it into the TV (if supported) or plug it into a power outlet as usual.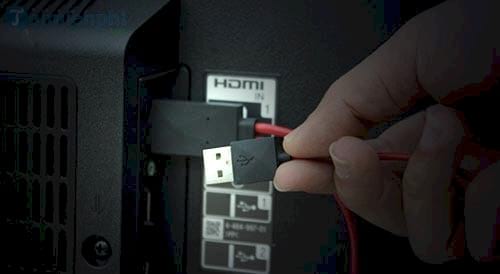 Step 4: Depending on the remote that you choose to press, but often TV remotes have the button to select the channel right on the top.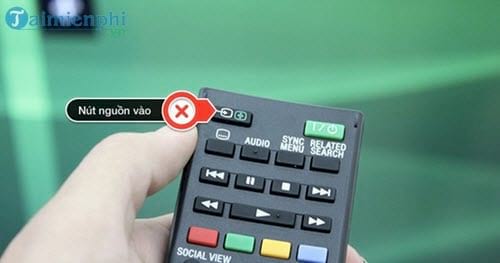 Step 5: You choose to the HDMI port that has just been connected, if there is a connection, the port will light up on the TV.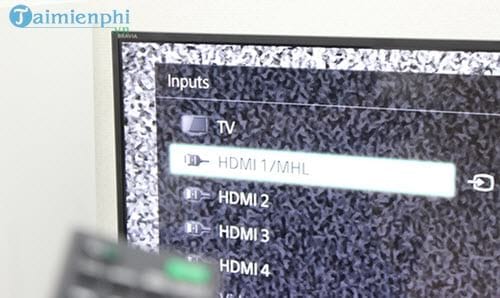 – The end result is that you have connected the phone and the TV, whatever content is displayed on the phone will be transmitted to the TV.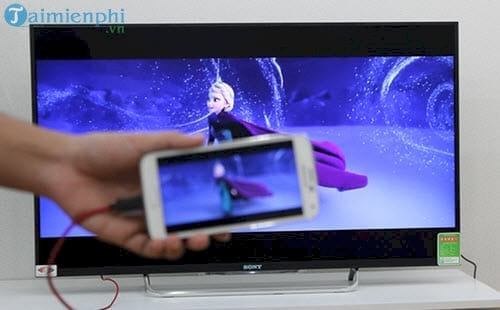 Above Emergenceingames.com has helped readers answer questions, problems related to connecting phones and TVs and also the simplest phone connections via MHL cable using HDMI port. In the next articles, we will send readers more ways to connect more easily.
https://thuthuat.Emergenceingames.com/ket-noi-dien-thoai-va-tiv-can-nhung-dieu-kien-gi-23478n.aspx
Currently, there are a number of mid-range and low-cost TVs that have begun to integrate the DVB – T2 standard of television reception, if you do not know how to check if your TV supports it or not, the instructions check TV with integrated DVB T2 of Emergenceingames.com we are essential to you.
Related keywords:
connect to phone and TV
how to connect to a TV phone, how to connect to a phone and TV,
Source link: What are the requirements to connect the phone and TV?
– Emergenceingames.com