There are a few cases where the computer user reported an error that Coc Coc automatically switched links, through our research we found that the error of Coc Coc automatically switching links could be caused by a virus and it was this virus that broke the Coc browser. Glass.
In case you use Coc Coc browser and often encounter the situation of opening websites that are not on the list or Coc Coc automatically activates those websites, it means that your browser is infected with a virus, In a previous article, we also mentioned this problem when some readers encountered the error Coc Coc was jumping to another website continuously and could not be stopped. Basically, the error Coc Coc is page jump and the error in this article is quite similar but may be of different types.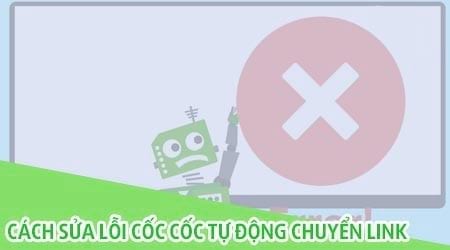 Moreover, this error also often appears on Google Chrome, not only Coc Coc because the Google Chrome browser has the same source code as the Coc Coc browser. There are many ways to handle this problem and in this article Emergenceingames.com will show you how to completely solve the above problems without downloading the latest version of coccoc to reinstall.
Coc Coc error automatically switches the link, error Coc Coc jumps the page
Step 1: The first step we open Coc Coc browser, select Coc Coc icon in the left corner to display the Menu bar and then click on Setting .
Note: You should disconnect the network before performing these steps to prevent malicious code from automatically linking to other sites.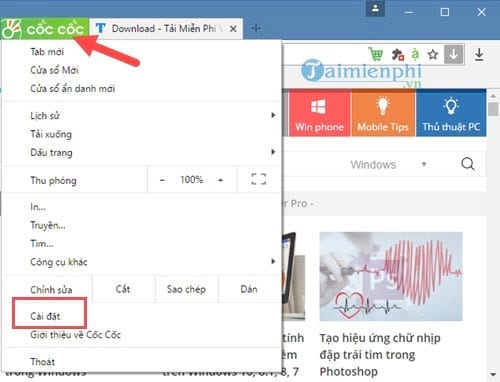 Step 2: In the settings section, select the item history to start Clear browsing data on Coc Coc browser.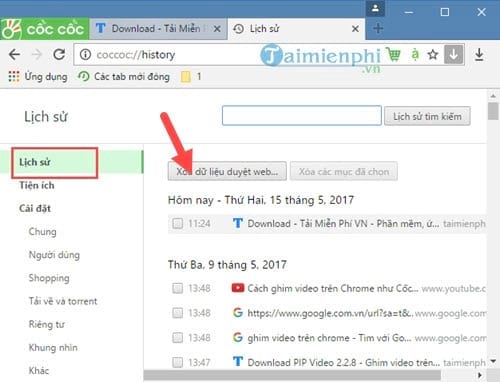 Step 3: You select everything and clear your browsing data, clearing the history doesn't necessarily fix the error of Coc Coc automatically redirecting links, but it can help you remove malicious components that may exist here.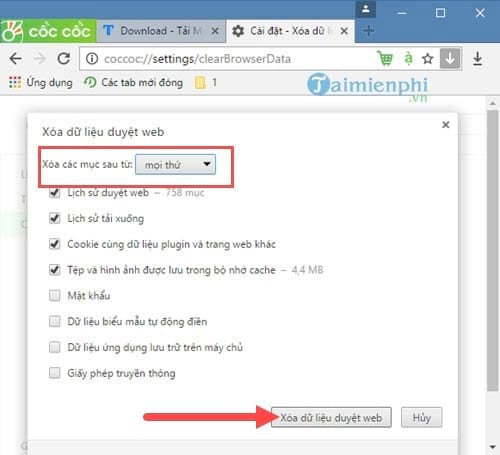 Step 4: After clearing the history, go back to private in the settings and choose next Clear browsing data .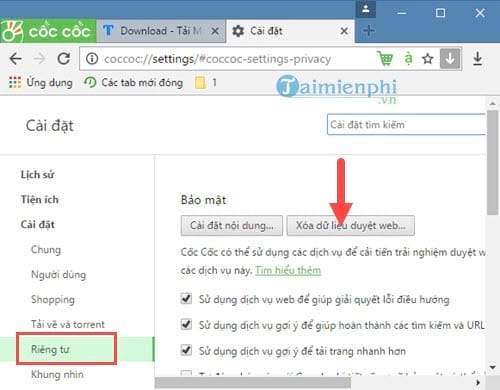 Step 5: Here we will delete all cookies and website data, especially Cookies when this is also a cause of security holes for malicious code to attack. Tap All cookies and site data to delete.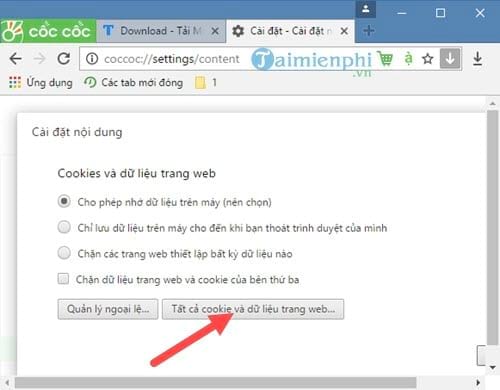 Step 6: Delete all Cookies, site data if any in this section.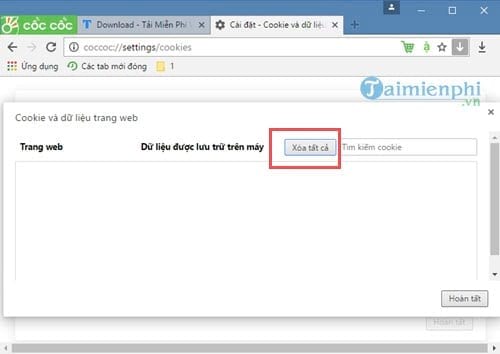 Step 7: Back on the computer, visit the following address: C > User > User's Computer Name > AppData > Local > CocCoc > Browser > User Data > Default > Local Storage .
and delete all files in this Local Storage folder.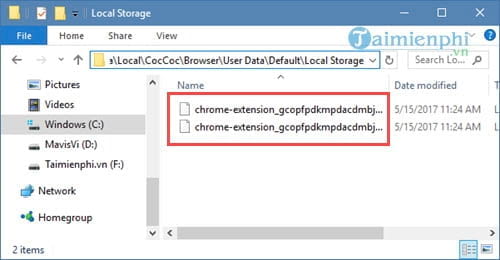 – Continue in the link section of Coc Coc you enter CocCoc > Browser > User Data > Default > Media Cache and delete the files in this Media Cache section.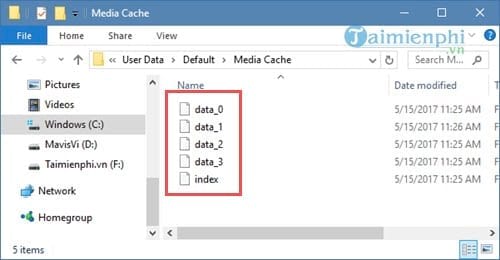 – Do the same with CocCoc > Browser > User Data > Default > Cache and delete all files in this.
– Continue to be CocCoc > Browser > User Data > Default > Application Cache > Cache delete them.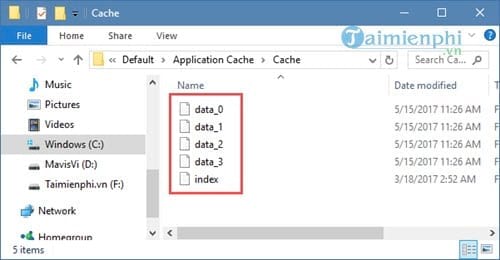 Step 8: After deleting everything, you should check to see if you still get the error Coc Coc automatically switches the link or not. If you still have the above situation, please remove Coc Coc from your computer using specialized software such as iObit Uninstaller to remove.
– Use specialized software to remove 100% of the remaining files, and of course, Download CocCoc The latest version from Emergenceingames.com about.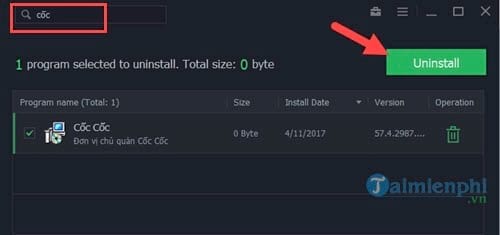 To be more secure, Emergenceingames.com recommends that you scan for viruses before reinstalling the new Coc Coc on your computer so that the error of Coc Coc automatically switching the link is no longer available. Readers can refer to how to remove spyware, advertising or spyware, adware before installing the new Coc Coc.
https://thuthuat.Emergenceingames.com/cach-sua-loi-coc-coc-tu-dong-chuyen-link-23726n.aspx
Currently, the WannaCry virus is becoming one of the most dangerous malicious codes ever, Wanna Cry proceeds to infiltrate users' computers and steal data, to get their data back, users need to pay the person who created this malicious code, so you should take certain precautions to protect your computer and important documents.
Author: Nguyen Thuy Thanh
(3.6– 21 evaluate)
your rating?
Related keywords:
there's a link to the link
coc
Source link: How to fix Coc Coc error automatically switching links, opening another page
– Emergenceingames.com