One very cool feature of the Nintendo Switch is surfing the web but has been locked by Nintendo for a number of reasons (Focus on developing more specialized game operating systems, improve security, avoid exploiting hardware for extra features that reduce game performance …). However, do not be disappointed because in addition to waiting for the company to officially launch the web browser feature, we can also try it now and always through the tips that nShop shares below.
Use the Nintendo Switch to try surfing every web page
Note that this tip is only intended to help you discover and try the web browser feature hidden inside the Switch, in fact Nintendo is not focusing on developing this feature at the moment, so it cannot be used as a goal. reviews, compared with web browsers on other platforms like PS4.
class = "videorespon">
Video tutorials from nShop team
Vietnamese fonts are still faulty similar to those on 2DS and 3DS machines, the HTML5 support features are pretty much error, and sometimes there are websites that have not loaded completely due to code conflicts inside. However, the implementation is quite simple and does not take much time, why don't we try it.
How to surf the web on Nintendo Switch
Into the System Setting > Internet >

Internet Settings

> Select click on the wifi network you want to use to connect to surf the web.
Here, you click on the item

Change Settings

then scroll down to the section below the item

DNS Settings

Click to change DNS Settings again.
In this DNS Settings section, change the word

Automatic

to Manual
After selecting the Manual you will see the section Primary DNS, click and change the number from the default 000,000,000,000 to the number 045.055.142.122 then press Save. A message box will appear Settings have been savedYou just have to press Ok.
Now the machine will take you back to the previous page, you click Connect to This Network however, after a while connecting, it will be notified Connect to This NetworkRegistration is required to use this network appears, you click next.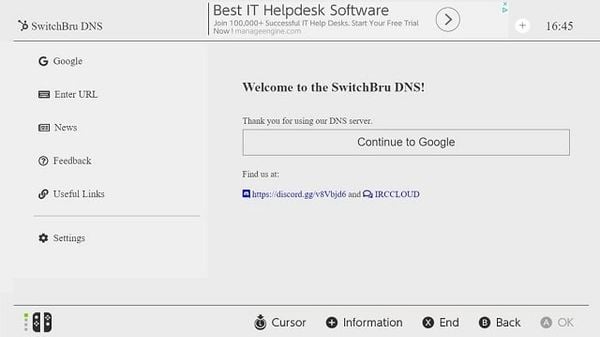 Simple interface that is easy to understand …
You have now completed 5 short steps to enter the Nintendo Switch web browser. Here you can try to choose Google search or type in the URL you want to go to. Note some foreign sites like Nintendo Offical will have a better experience than Vietnamese pages due to font problems.
Waiting for the official release to make the Nintendo Switch the best tablet
However, this web browser is still "leper" But there is still better, especially in some cases you want to surf the web right away without a smartphone – tablet next to it. The only annoyance of this way of surfing the web is that every time you want to access other Nintendo Internet services such as online gaming, eShop, Youtube …, you have to set up the DSN as before.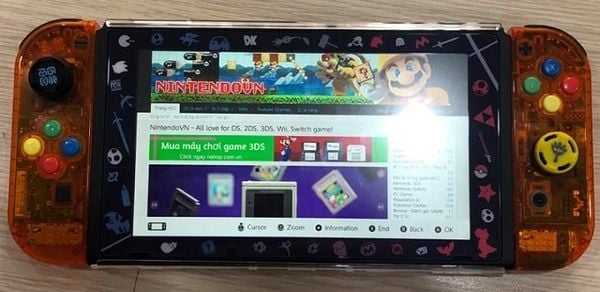 Besides launching Youtube app on eShop gamers are always waiting for Nintendo to add an official web browser with a more thorough investment so that Nintendo Switch can "compare gloves" with current tablets. In many respects, the Switch completes the user experience for games and entertainment, with only one small step left, every parent will no longer wonder whether to buy a Nintendo Switch or a tablet for their child. Question "Can Nintendo Switch surf the web?" There will be an official answer in the near future.


Source link: Trick to use Nintendo Switch to surf the web in 5 easy steps
– https://emergenceingames.com/