The software to design or decorate houses and rooms in the following article provides you with the necessary interior design software to form ideas and design high-quality furniture for the house of your dreams. yours and the customer's.
Furniture is an important component of interior design. Furniture not only enhances the aesthetics of a space but also improves its functionality. Just like other styles, the design of furniture is constantly changing over time. While some models are always in high demand, others become obsolete as new designs emerge.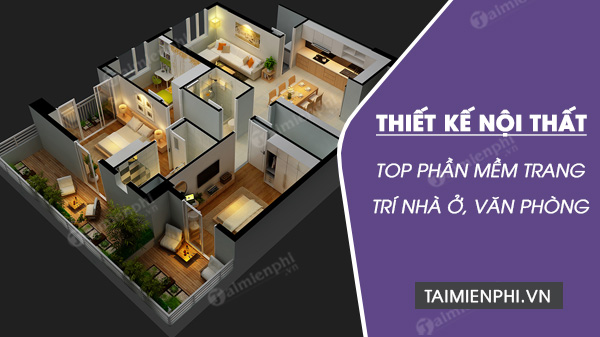 Summary of the best home and office interior design software
Interior design software allows furniture designers to create furniture for every room and space on their computer. Here is a list of some of the best interior design software available today.
Top 6 interior design software for houses and offices not to be missed
1. SolidWorks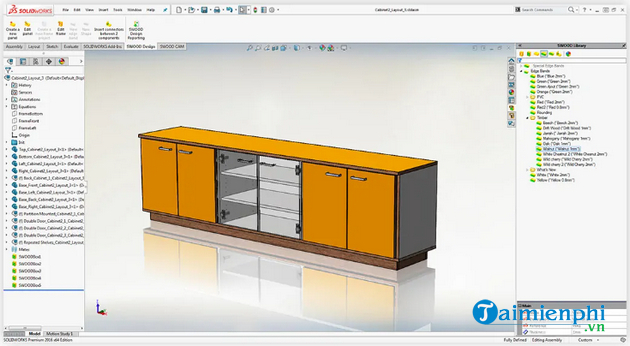 When it comes to designing and building 3D models, SolidWorks has always been at the forefront. SolidWorks is a versatile furniture design software that allows designers to freely create different types of furniture. It comes with a rich set of features and tools. In addition, because it uses CAD-Aided Design (CAD) technology, users can create designs without design limitations.
– Use CAD models to create furniture with a variety of materials such as wood, stainless steel…
– SolidWorks allows you to customize furniture according to the requirements of each customer.
– It is suitable for home and office furniture design with a multitude of suitable fitment options.
– You can also add doors, windows and shutters to get a detailed idea of ​​the final look of the room, after adding other details.
– The software supports 3D modeling and simulation to design countertops, cabinets, stairs and rails, knobs, hinges…
=> Link to download SolidWorks for Windows


2. CAD Pro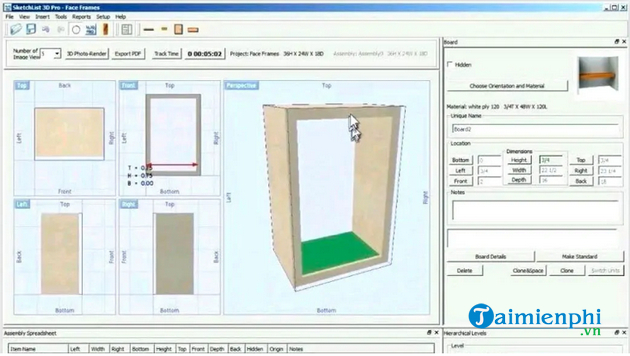 CAD Pro is a professional interior design application. The tool allows you to design, edit, and share projects with colleagues and clients. The software can be used to design furniture projects from the simplest to the most luxurious.
– By using this professional interior design software, you can create creative furniture designs and experiment with a variety of materials.
– CAD Pro offers a Send as Mail option, allowing you to share designs via email.
– You can also scan hand-drawn designs and use them as templates to take your designs even further.
– CAD Pro offers many additional features that make working and collaborating easier. A unique feature of this software is that you can record voice messages and add them to the design, or add text messages to the design to provide additional information when needed.
=> Link to download CAD Pro for PC


3. SketchList 3D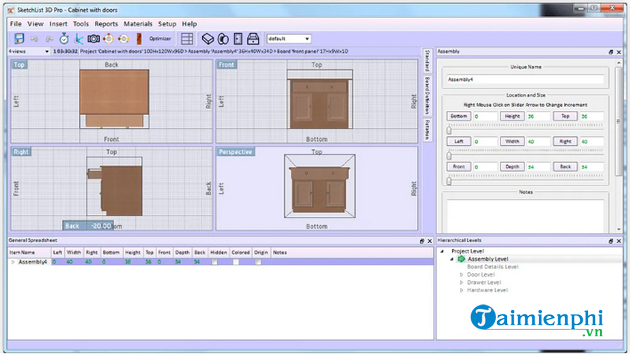 SketchList 3D is for designers who work with joinery. It simplifies the time-consuming and repetitive tasks of designing furniture for spaces. All you need to do is enter your dimensions and wood material preferences to get the reports automatically generated. SketchList 3D plays an important role in the planning, purchasing and production of contemporary interior designs.
– You can mark the smallest details on the furniture design using the 3D sketches available in the software.
– The software has virtual tables where you can lay out various elements of your design and see how they come together.
– SketchList 3D offers a rich choice of default colors and grains, and gives the option for users to create custom colors using the SketchList feature.
– Once the design process is complete, you can share your project using Adobe 3D PDF.
=> Link to download SketchList 3D for PC


4. PRO 100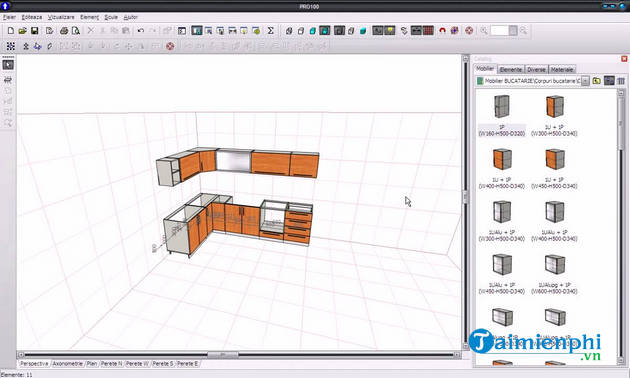 PRO 100 is quite similar to CAD Pro, but some designers think it is better. PRO 100 is a professional furniture design software with many advanced features. One of the biggest advantages of the PRO 100 furniture software is that its GUI produces high-quality images and renderings while preserving the tiniest details.
– PRO 100 provides clear visualization with crystal clear images.
– You can export furniture designs to a number of devices such as VR glasses, mobile devices and even websites.
– Creating new furniture designs is easy as the software allows you to swap positions of small accessories such as handles, drawers, etc.
– The Distribution tool allows you to place lights, shelves… at equal distances.
=> Link to download Pro100 for PC


5. Google SketchUp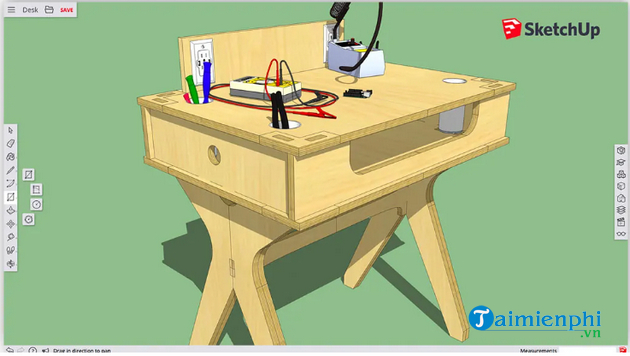 Google SketchUp is probably the most used free interior design software on the market. Like SolidWorks, Google SketchUp also comes with a lot of features that designers can build a lot of different projects like bookshelves, cabinets, coffee tables… One of the coolest features of SolidWorks. Google SketchUp is where you can share your designs online with other designers to get suggestions and feedback.
– SketchUp is easy to use and perfect for beginners.
– The software supports 2D and 3D drawings.
– Reviewing any functionality provided by the software allows designers to look at the details of the design and also visualize what the different elements will look like together.
– SketchUp can also create presentation documents.
=> SketchUp download link for Windows


6. Foyr Neo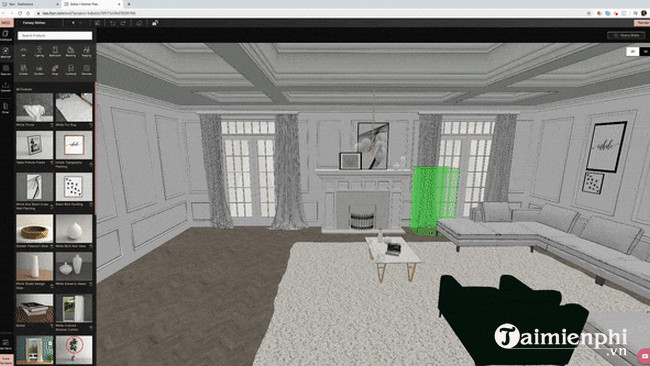 If you are looking for something more advanced and high-tech then the Foyr Neo is the best choice. Foyr Neo is a modern furniture and interior design software that allows you to create furniture and unique interior designs for your home or office. With it, you can design, edit, and share your projects at lightning speed. Foyr Neo has thousands of designs available and provides high quality rendering.
=> Link to download Foyr Neo for Windows


https://thuthuat.Emergenceingames.com/top-phan-mem-thiet-ke-chuyen-nghiep-de-trang-tri-nha-o-van-phong-59074n.aspx
Whether you are looking for ideas to decorate the interior of your home or you are a professional designer who wants to experiment with many options to design furniture for a client, you can choose one. of the great software that Emergenceingames.com has just shared above. In addition, you can refer to more interior design app professional here.
Related keywords:
That's why it's so beautiful to design the page
top home decoration software, best furniture design software,
Source link: Top professional design software for home and office decoration
– Emergenceingames.com