CorelDraw graphic design software allows users to do things like add special effects to borders or images, in addition to adjusting contrast, color balance and more. How to install and use CorelDRAW is also quite simple, suitable for many users.
CorelDraw known as professional design software and also the main competitor of Illustrator, a design software in Adobe's suite. For those who are new to graphics, they often wonder if we should install CorelDraw and use it or replace it with Adobe's Illustrator.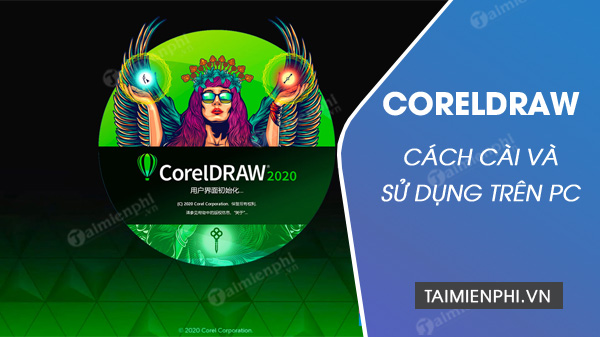 Of course, if you compare the features, these two software are quite similar, but Illustrator is supported by other software such as Lightroom or Photoshop which is a strong advantage of this software suite. However, Illustrator is a good software and if possible, you should also install Illustrator on your computer, installing Illustrator will not take too much of your time.
See also: Install and use Illustrators
Instructions to install Corel 2020
Step 1: Download first CorelDRAW the latest here and then we will proceed to install this software on the computer.
=> Link to download CorelDRAW for Windows


Step 2: Choose Yes to continue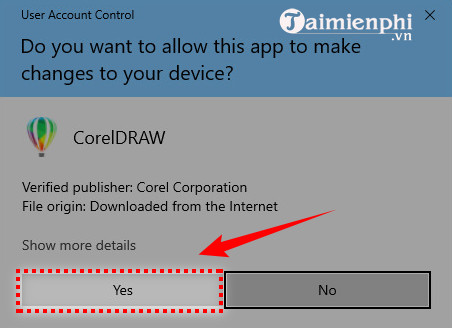 Step 3: Then the software will automatically download and you have to wait a few minutes until this phase is complete.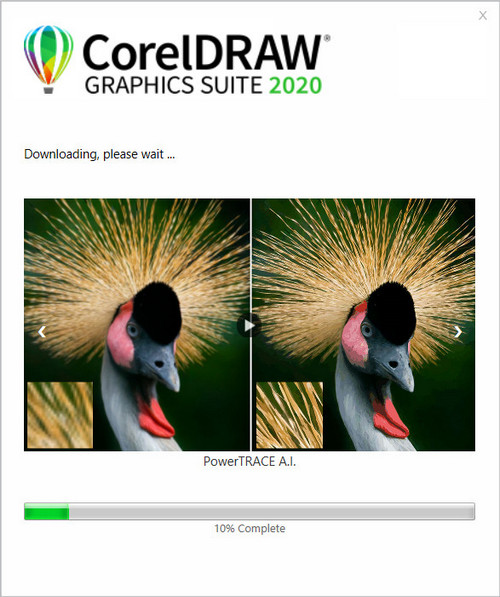 This is the message after the installation is complete.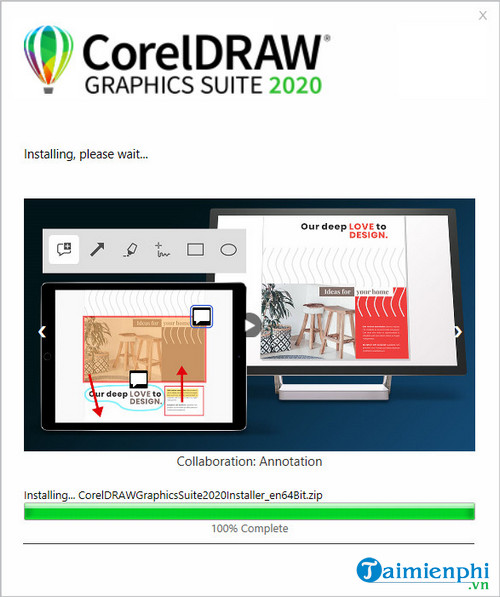 Step 4: Click on the icon on the desktop to start the software: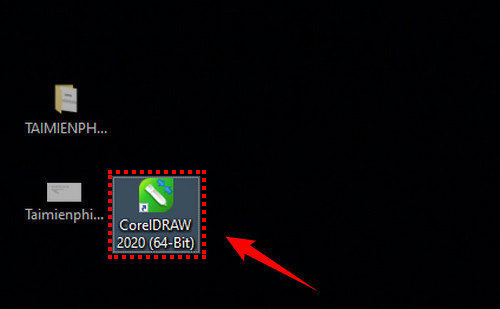 Step 5: Choose Agree to agree to CorelDraw's terms of use.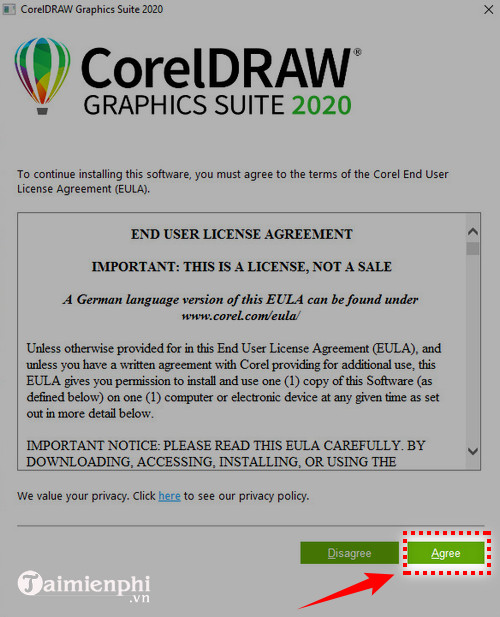 Step 6: On the first use, you will be directed to the account registration window. Fill in the information including: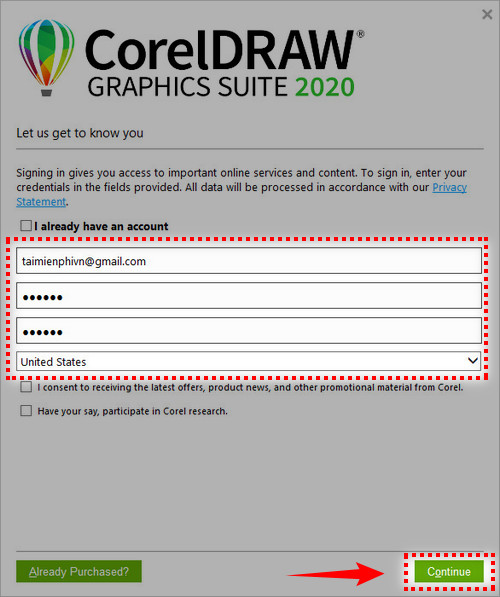 – Email address: Email address for confirmation after registration
– Password: Password for the account.
And select the language for the software. Then Click Cotinue.
Step 7: Click select finish to finish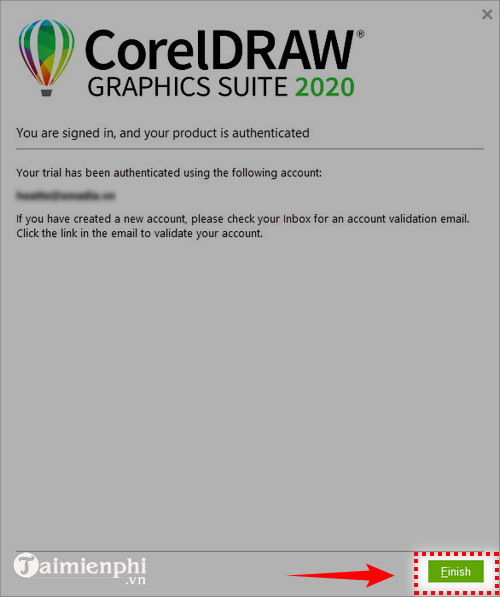 Step 8: Open your mailbox and click on the link to confirm. You will receive a notification after successful account activation.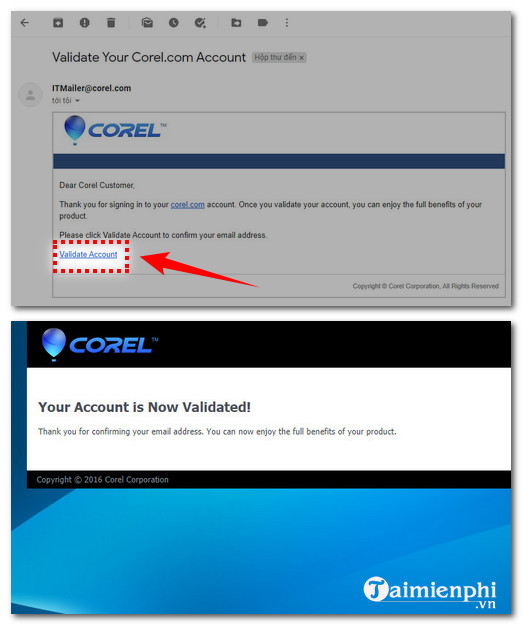 Step 9: After activating the account, CorelDraw will be started and displayed with the working interface as shown below.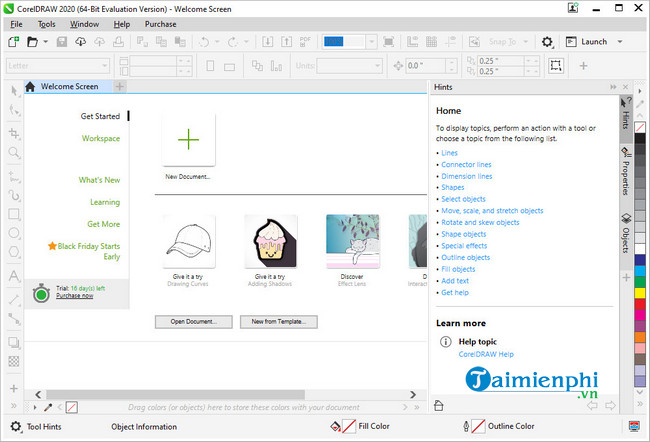 How to use CorelDraw 2020
To create a new project, click New Document then name the file in the . section Name and click OK.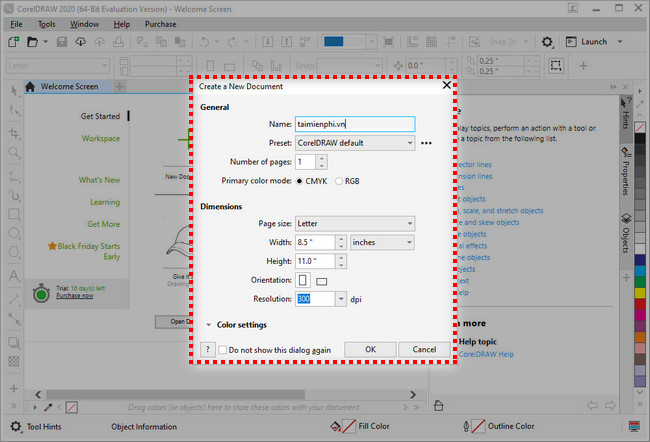 This is what CorelDraw looks like with the new project you created. Now you can use the software for your work.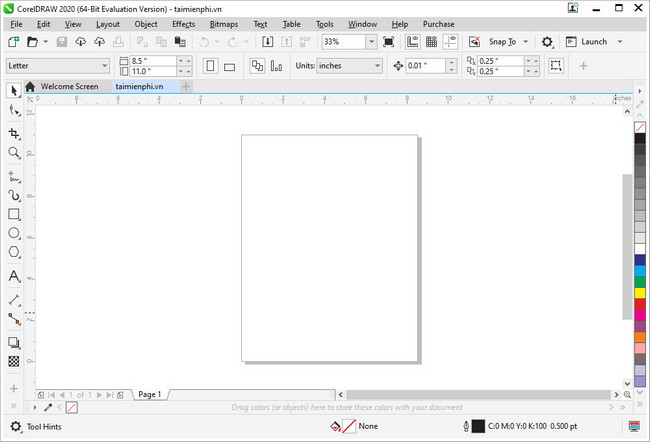 Instructions for installing CorelDraw 2017
Step 2: When you open Corel software, you agree to the terms and click Accept .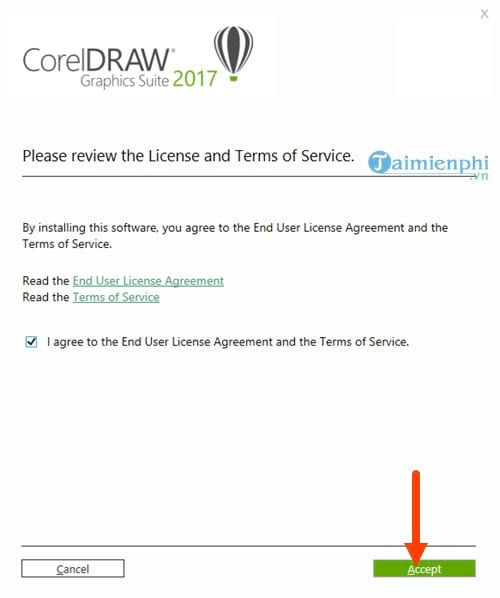 Step 3: The software will then automatically download and you have to wait until this phase is complete.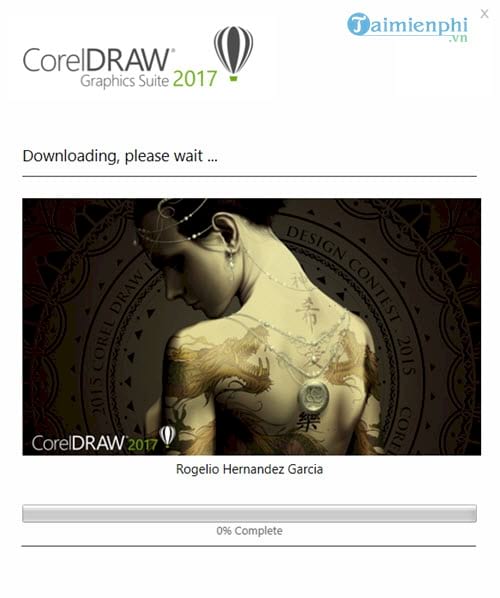 Step 4: Then you enter your name and continue the installation by pressing next .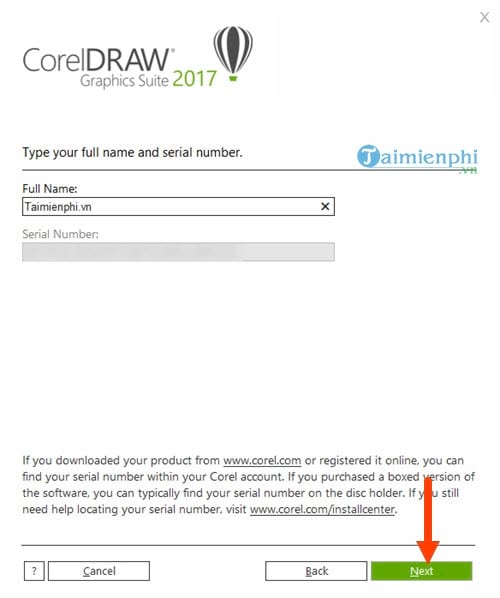 Step 5: Then choose Custom Installation to be set up custom settings when Installing Corel.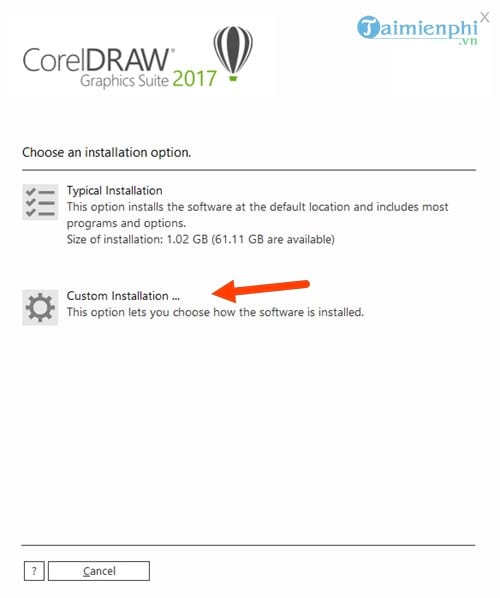 Step 6: Have 4 bundled apps with CorelDraw, you can install them all and learn later, these are all helpers for CorelDraw.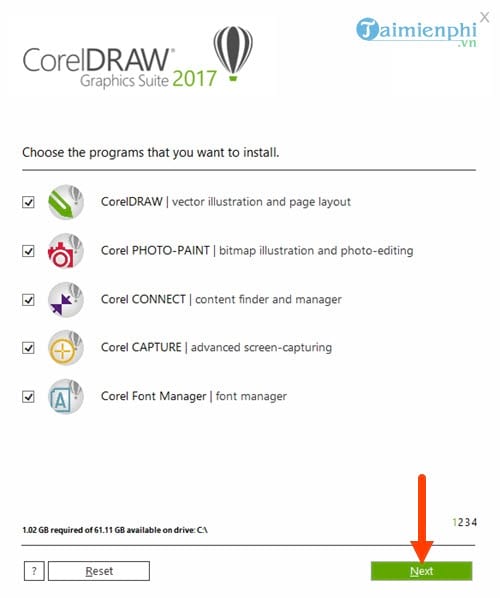 Step 7: At this step, there are additional software installed, so you just need to leave it as is and click continue next to continue Installing Corel.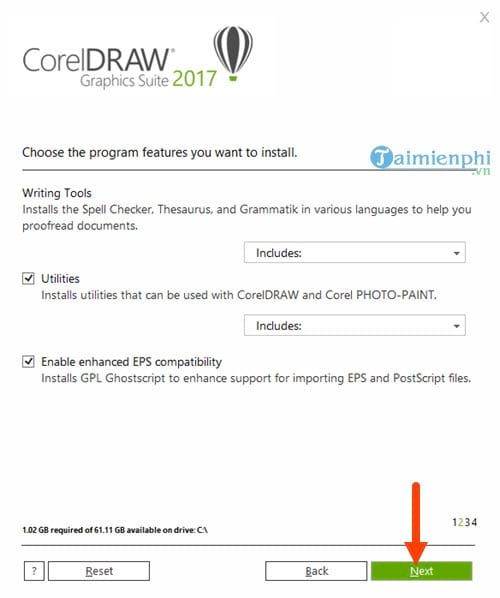 Step 8: Then the system asks if you want to make a copy on the screen desktop or not, the choice to install this Install Corel is up to you but go ahead next in the next step.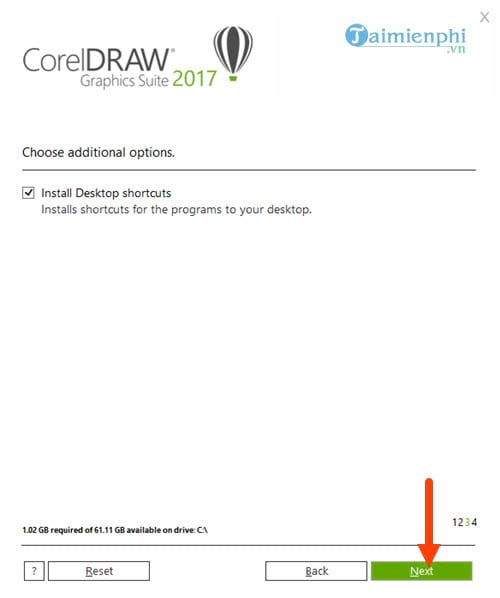 Step 9: Finally, you choose the path for the software and then press Install now to install.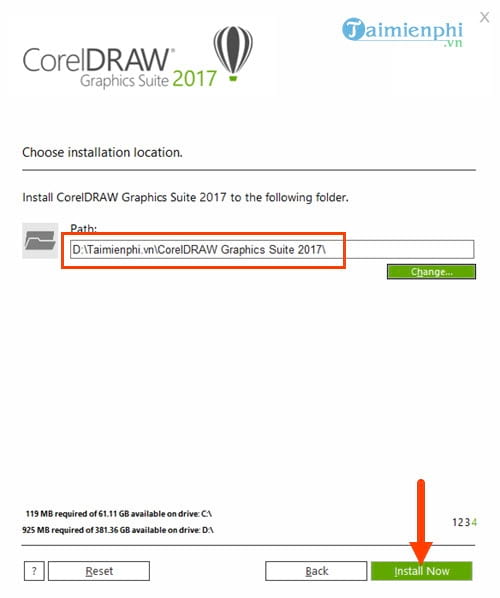 Step 10: After the installation is complete, you will be asked to create an account, the account creation will be out immediately.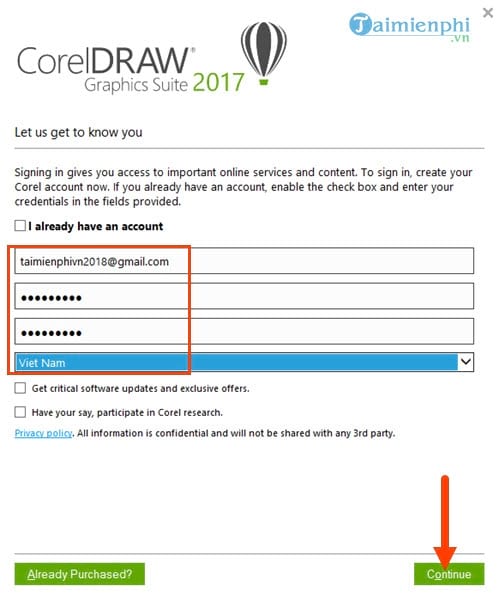 Step 12: Enter your email address to confirm before clicking tiếp tục Please.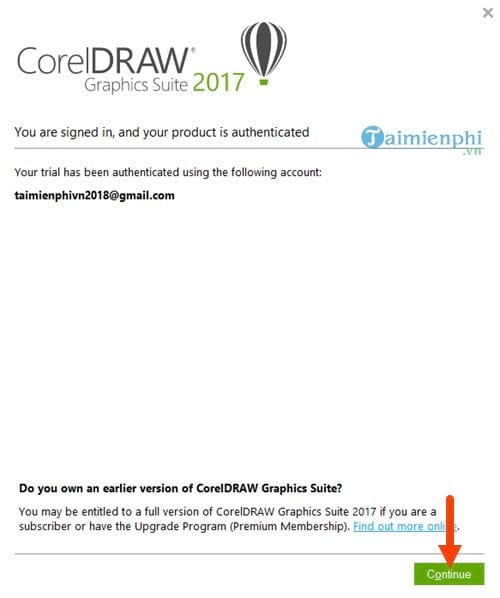 Step 13: All done, now press finish to finish Install Corel.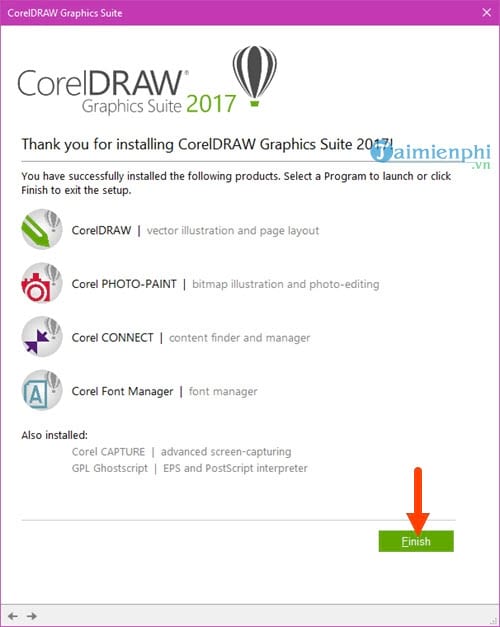 Now we can enjoy designing with CorelDraw.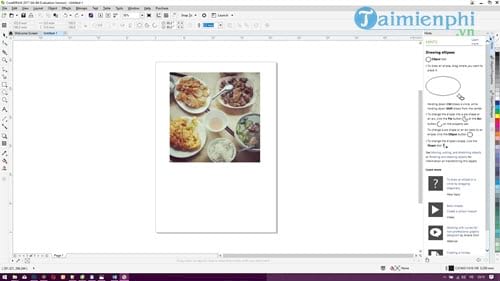 Above is a guide to install Corel and use, professional photo design software for designers. Not necessarily a connoisseur of design, but CorelDraw is enough to help you perform basic design tasks. Besides, you can refer to how to fix Corel x7 x6 copyrighted here
See also: How to fix Corel x7 x6 lost copyright
https://thuthuat.Emergenceingames.com/cai-va-su-dung-corel-25192n.aspx
In addition to design, post-production photo editing is very important, Lightroom is one of the few software that helps you do this. Therefore, in addition to Installing Corel, you can combine installing Lightroom into your computer, installing Lightroom will bring many benefits to you when editing photos in post-production.
See also: How to install Lightroom on a computer
Source link: Install and use Corel, design professional photos with CorelDraw
– Emergenceingames.com