As you know each character Free Fire All possess a special skill, which helps you in destroying enemies or protecting yourself. The following article will focus on defensive skills when introducing you to the 5 best defense skills in Free Fire.
The unique character system is always the most attractive point of Free Fire. The skills that each character in the game possesses will help you in different ways on the battlefield. There are attack-oriented skills such as reducing recoil, increasing movement speed or marking enemies' locations, and also defensive features such as healing, converting EP to HP and more. In this article, Taimienphi.vn will help you learn about 5 strongest defense skills in Free Fire.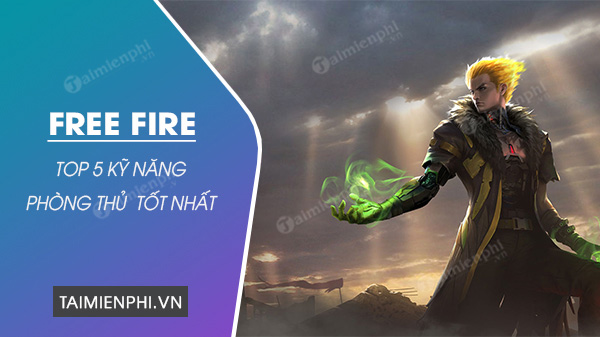 List of best defense skills in Garena Free Fire
Top 5 best defense skills in Free Fire
1. Chrono
Chrono's skill is called Time Turner, which creates a force field that blocks 600 damage from enemies. Not only protection, but you can also shoot out while inside this force field. Besides, Chrono can also increase the movement speed of himself and his allies.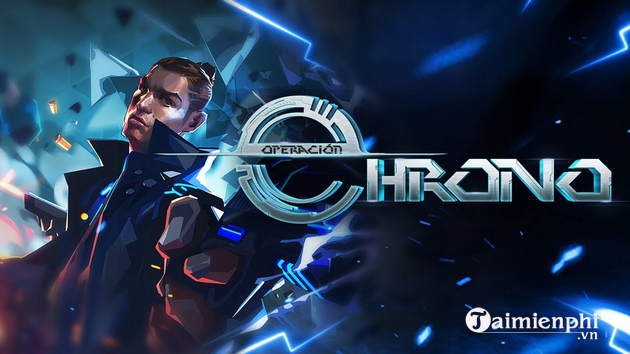 Although this skill seems to be too powerful, it is not. The downside of Time Turner is that the force field doesn't move and the effect only lasts for 9 seconds. However, it is a perfect defensive skill for both solo and party modes in Free Fire. You can refer to the most effective Chrono skill combo here.
See also: Top most effective Chrono Free Fire skill combos
2. A124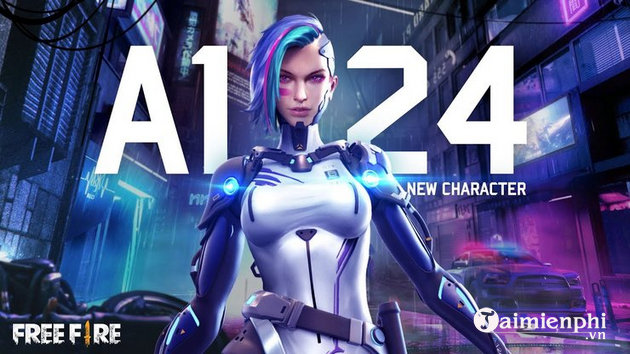 The A124's EP to HP conversion skill is perfect for 1 vs 1 fights as it will give you more HP almost instantly with a single button press and give you an edge in the fight. The weakness of this skill is that you have to find mushrooms to generate EP. But when combined with K or Miguel, the mushroom is no longer a necessary item.
3. CZK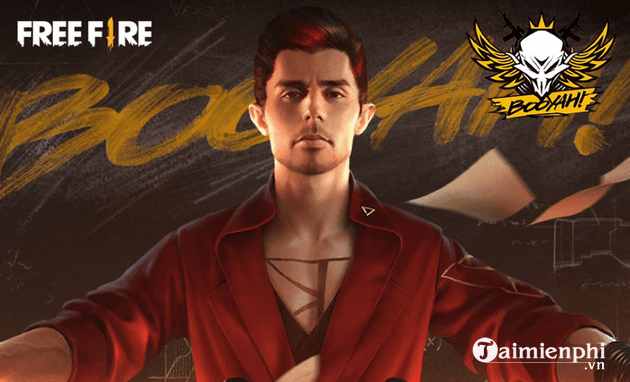 K is the first Free Fire character to have 2 skills instead of 1. Two synergistic modes: one that consumes EP and one that provides EP. Overall, K is the character with the best self-healing ability in Free Fire. You will not have to rely on healing items while using K. K's skills is a great choice in Squad mode when his skills can support teammates very well.
4. Luqueta
Another Free Fire character inspired by celebrities is Luqueta, introduced in the game on July 29, 2020. Similar to Wolfrahh, Luqueta's skill effects also stack when leveling up, but unlike Wolfrahh, Luqueta's Hat Trick is a defensive skill.
After each kill of an enemy, Luqueta gains an extra max HP, up to a limit of 35. This is a huge boon, as the game is designed around characters with only 200 HP – headshots will no longer be able to kill you instantly once you get the maximum bonus.
5. Alok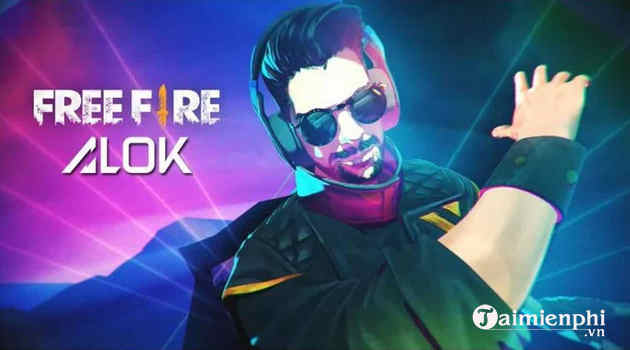 Alok is one of the most versatile characters in Free Fire at the moment, possessing a skill that increases both your and your allies' movement speed and healing within a 5m radius. Alok is a must-have character if you want to play competitively.
To know more about Alok character skills, you can refer to the article here.
See also: Alok character skills in Free Fire
Link to download Garena Free Fire for Android and iOS:
=> Link Download Garena Free Fire for Android


=> Link Download Garena Free Fire for iPhone


https://thuthuat.taimienphi.vn/top-5-ky-nang-phong-thu-free-fire-tot-nhat-62078n.aspx
Above are the characters possessing the strongest defense skills in Free Fire. These skills are extremely useful because they not only protect yourself but also help your team members in team battles. In addition, you can also refer to the top most useless Free Fire skills in the article below.
See also: Top most useless Free Fire skills
Related keywords:
top 5 free fire best book
, Best Free Fire Defense Skills, List of Best Free Fire Characters Defense Skills,
Source link: Top 5 Free Fire characters possessing the best defense skills
– https://emergenceingames.com/