Game title Microsoft Flight Simulator is welcoming a major update, focusing on the island nation of Japan that brings a lot of new content. World Update I: Japan is available for free to anyone playing Microsoft Flight Simulator on Xbox Game Pass for PC, Windows 10, and Steam.

As the developer said, the launch of Microsoft Flight Simulator August is just the beginning. Their goal is to provide players with a great game update every month, and the World Updates series has officially begun, highlighting specific countries around the world. The first major update of Microsoft Flight Simulator with content revolving around Japan has just been released for free.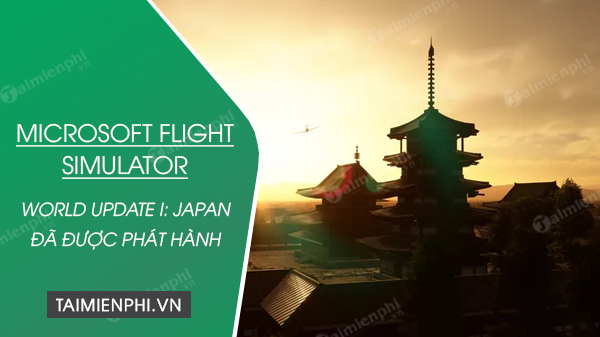 Explore Japan in the game Microsoft Flight Simulator
A country rich in tradition combined with innovation coming from the future, Japan presents a beautiful panorama of the intersection of old and new, countryside and city, hills, forests, cities and coastline – now enhanced with noticeable graphical improvements spanning the chain of volcanic islands.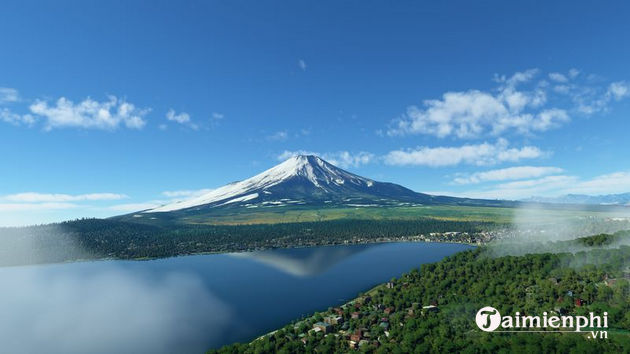 World Update I: Japan brings high-resolution, full-city maps with photometric 3D scanning for 6 prominent Japanese cities (Sendai, Takamatsu, Tokushima, Tokyo, Utsunomiya and Yokohama), and 6 exquisitely designed airports (Hachijojima, Kerama, Kushiro, Nagasaki, Shimojishima and Suwanosejima). The developer also added a new temple-style architecture, nearly two dozen landmarks and places of interest to welcome lovers of exploring timeless world heritage sites, skyscrapers, bridges iconic and sacred temples.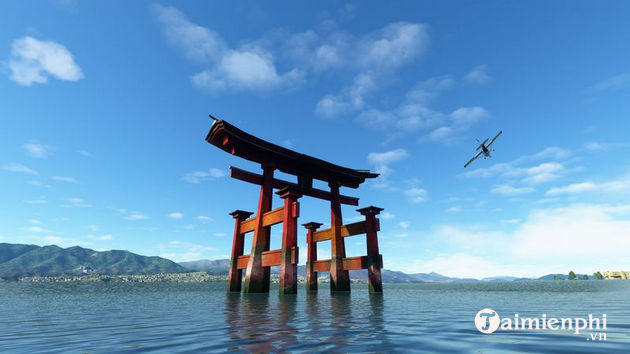 To make things even more interesting, this content update also comes with a trio of exciting landing challenges set at Japanese airports, providing new opportunities for pilots to overcome obstacles in the air. environment and improve their flying skills.
After downloading the latest update for Microsoft Flight Simulator, head to the Marketplace to explore World Update I: Japan and admire the incredible beauty of the land of the rising sun.
World Update I: Japan is free to all Microsoft Flight Simulator players on Xbox Game Pass for PC, Windows 10, and Steam. Please visit the link below to buy the game
=> Link Download Microsoft Flight Simulator for Windows 10

=> Link Download Microsoft Flight Simulator for PC

=> Link Download Microsoft Flight Simulator for Xbox One

https://thuthuat.taimienphi.vn/ban-cap-nhat-world-update-i-japan-cho-microsoft-flight-simulator-da-duoc-phat-hanh-60752n.aspx
Before thinking about buying and downloading the game, you need to carefully review the Microsoft Flight Simulator 2020 game configuration on PC first to see if your device can meet it or not.
See more:

Microsoft Flight Simulator game configuration
Related keywords:
The World Update I Japan for Microsoft Flight Simulator has been released
, explore the latest update of Microsoft Flight Simulator – World Update I Japan, the first major update of Microsoft Flight Simulator focusing on Japan,
Source link: The World Update I Japan for Microsoft Flight Simulator has been released
– https://emergenceingames.com/