Mention all the important characters in game industryHideo Kojima arguably one of the most famous for quirky and horror games. Kojima's popularity in the industry games and his social media presence officially awarded him the award game maker many followers best on Social Network.
Hideo Kojima has kept his social media accounts very active, expressing his opinions on a variety of topics, posting photos with other characters and celebrities in the gaming industry, and often He regularly re-posts fan posts about his games. Recently his developed studio, Kojima Productionsposted to Twitter a photo Kojima got the record Guinness The world for game maker has the most followers on Twitter and Instagram.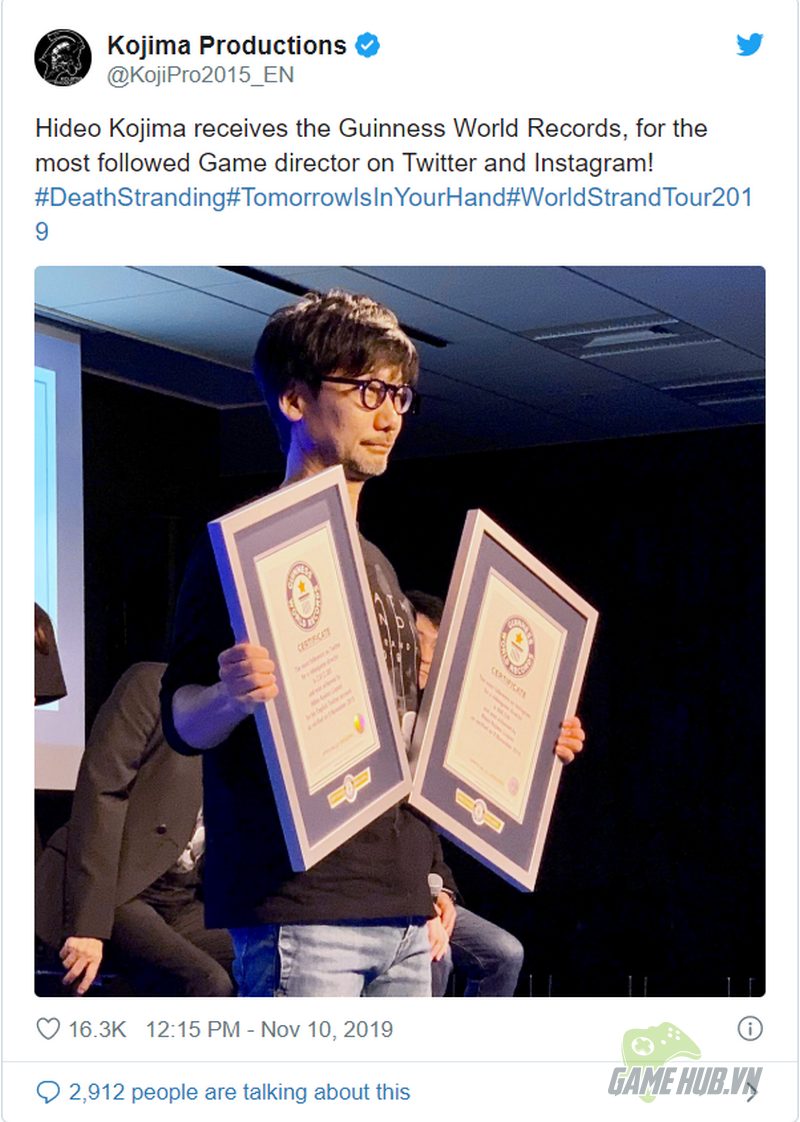 ​
Hideo Kojima received a Guinness World Record, for the most followed game maker on Twitter and Instagram
​
Currently, Kojima's English Twitter account has 2.8 million followers and when his Japanese Twitter account had 814 thousand followers. In addition, Kojima's Instagram account also has 926 thousand followers.
The awards feature a bit of humor, awarding a game producer and not a character that is 100% active in the gaming industry. Kojima simply has a stronger social media activity than any other game maker.
This makes one ponder what other awards are possible for characters in the gaming industry. Possibly the most followed game voice actor on Twitter…
Either way, Kojima's popularity in the industry doesn't seem to have taken away from the momentum and fan support for him that make up most of the games' success. His productions are certainly insightful and often ahead of others, but with the Kojima name attached to them, those titles will be more compelling than ever.​
Source link: The game developer set the record with the most followers in the world
– Emergenceingames.com