Not long ago, the Kotaku site reported on an elderly player from Japan, that is Mrs. Hamako Mori, who has turned 89 years old, but her love for the game has not diminished. She even set up her own Youtube channel to post her game videos, now her Gamer Grandma channel has attracted 52.5 thousand subscribers, it is worth mentioning that in September, her Youtube channel only had nearly 30,000 subscibers. .
Ms. Hamako Mori has had the opportunity to interact with games for a long time, the first console she used was Cassette Vision released in 1981, up to now she has been playing games for nearly 40 years. After that, she also had the opportunity to experience other game consoles such as Famicom, PlayStation or Nintendo64…
​
Recently, Mrs. Hamako was praised for causing an uproar when she posted a video playing Call of Duty: Modern Warfare – The latest version of the world-famous shooting series. Call of Duty: Modern Warfare officially released on September 25 of this year on PS4, Xbox One and PC, in just 3 days since launch, this sequel has grossed 600 million USD and is one of the best FPS most popular this year. Therefore, it is not surprising that the old lady who loves this game is also attracted to the game.
Ms. Hamako's video playing Call of Duty has more than 25,000 views in 5 days, most of the comments express support for her passion. Of course, the single-player mode of the game is not too difficult and sometimes this gamer also makes some mistakes, but at the age of U90, what Ms. Hamako does is enough to amaze many people.​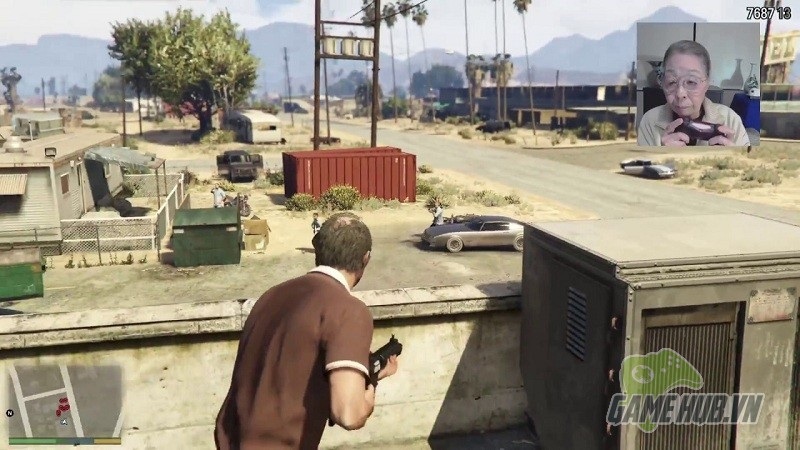 ​
Besides Call of Duty, Ms. Hamako Mori also plays a number of other famous games, including The Elder Srolls 5, Battlefield 4, GTA 5, Dark Souls 3, Days Gone… In which she still likes the most is GTA 5, this gamer also shared that she feels lucky that she can still be alive and experience great games like this. Hopefully, when they get old, all gamers can be like Mrs. Hamako, sticking to their passions, doing the things they love.​
Source link: The 89-year-old gamer "plays" Call of Duty: Modern Warfare, as quick as a young man
– Emergenceingames.com