In this time, Deadpool was a cult anti-hero and extremely successful with two huge movies with a total revenue of 1.5 billion USD, but few ears know to become a bright star like today, Deadpool there was a time when it was almost not released. At the beginning, Fox does not have any confidence with the script of this character. Deadpool only started to gain attention when a test footage leaked online. Now, four years later, Ryan Reynolds is celebrating that day in a mercenary style.
​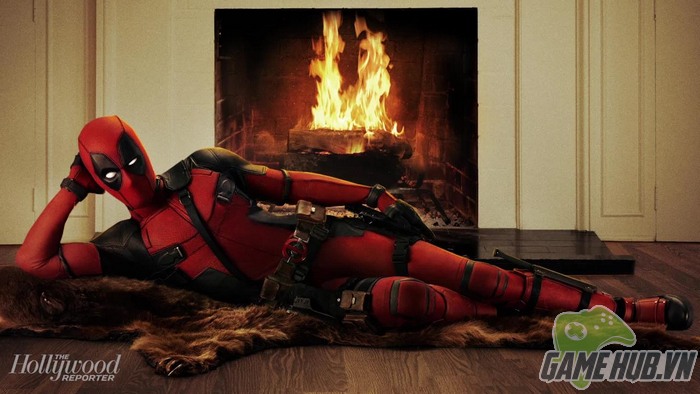 ​
Ryan Reynolds makes his first appearance with Deadpool in X-Men Origins: Wolverine (2009). Deadpool now appears with a smooth skin from head to toe, no burn scars and even no mouth. For most audiences, this is a real mess, and is disappointing because there is no sign of the mercenary in the original. But more than anyone, Ryan Reynolds is the one who has the most expectations for it, because he has a lasting love for the character. Deadpool. He tried to pave the way for later films about the mercenary. But because of the extremely indifferent reception of the audience (plus Ryan Reynolds' failure with the movie Green Lantern) makes Fox feel apprehensive about this project. Proposal for the development of films about Deadpool buried even though Ryan Reynolds put a lot of effort into it. In the end, he convinced director Tim Miller and a few others to stand on the same line as him to try and create a scene for the film.
​
"Stain" in Deadpool's life

Green Lantern – another humiliating failure of Ryan Reynolds​
Executive Board of Fox wasn't very enthusiastic about the scene, they suggested stopping the breaking of the 4th wall and the scenes that were too violent. However, in July 2014, test footage of Ryan Reynolds in the role Deadpool was leaked on the Internet and received a very positive response.. Although it was taken down almost immediately, the footage quickly went viral. It is for this reason that the company Fox decided to "give the green light" to the project and decided to release a separate movie about Deadpool on 12/2/2016.
Now, having become one of the most popular superhero movie characters in the world, Ryan Reynolds celebrates the occasion by posting a humorous status on Twitter:
​
​
[Kỉ niệm 4 năm ngày "bị lộ". CẬP NHẬT: Vẫn đang tìm kiếm tên khốn đã tung cảnh quay thử nghiệm của chúng tôi lên internet, khiến cho Deadpool được "bật đèn xanh" để ra mắt. Tôi sẽ tự mình tiếp nhận việc điều tra chân tướng vụ này. #Cảm thấy tức giận.]
​
​
Deadpool 2 Directed by David Leitch and starring Ryan Reynolds, Josh Brolin, Morena Baccarin, Julian Dennison, Zazie Beetz, TJ Miller, Brianna Hildebrand and Jack Kesy. The film is slated to release a streaming/blu-ray version on August 21.
​
Source link: Ryan Reynolds thanks "asshole" who leaked Deadpool's test footage 4 years ago
– Emergenceingames.com