​
So after a lot of anticipation, the year-end super product Poke Origin was officially launched at 10 am this morning on November 20 with a giftcode of up to 5 million VND and received a free gift to login Pikachu and Glaceon. In addition to the Alpha Test code for gamers who have registered before, Poke Origin also pays tribute to all the coaches who have accompanied the game with the Gratitude code with a total value of up to 2 million VND. Quickly enter and immediately join TOP racing to win attractive rewards on the first day of launch!
2 million VND Coach Appreciation Code: 6e4b1f74cbe8fb62
​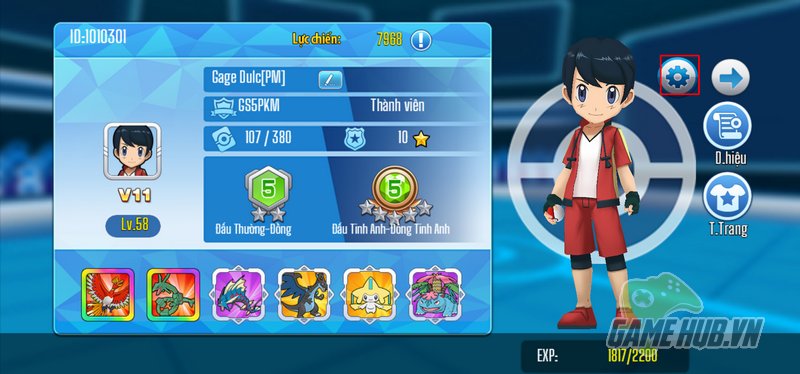 Click on the red circled box in the picture to enter the code
​
Which includes:​
Diamond x500

Ball Master x5

Stamina x120

Gold x50000
In addition, Poke Origin also offers Emergenceingame.Com readers a special Giftcode series with 500 Gem, 120 Strength and 100,000 Gold.
​
As one of the games with the theme Pokemon The most anticipated in 2019 when possessing a massive Pokemon treasure of up to 800 species and standard Nintendo gameplay, Poke Origin has continuously set its own records from the very first time it was revealed. Ending Alpha Test with the number of players up to 100,000 pre-registered, Poke Origin is ready to return and officially launch the Open Beta version at 10 am today on November 20 with a series of limited events. Race TOP 7 days up to 200 million VND.
Event 1: Get Gyarados now for 1 GEM
​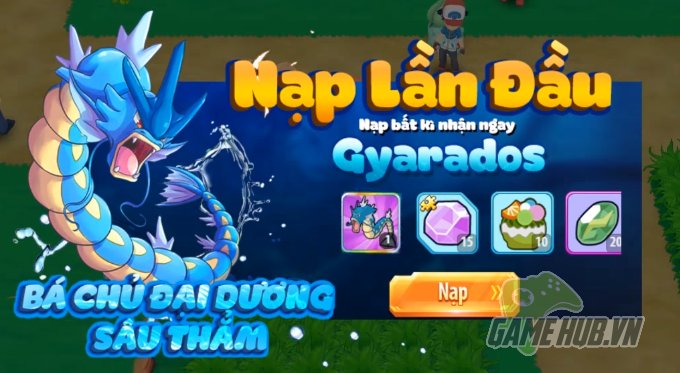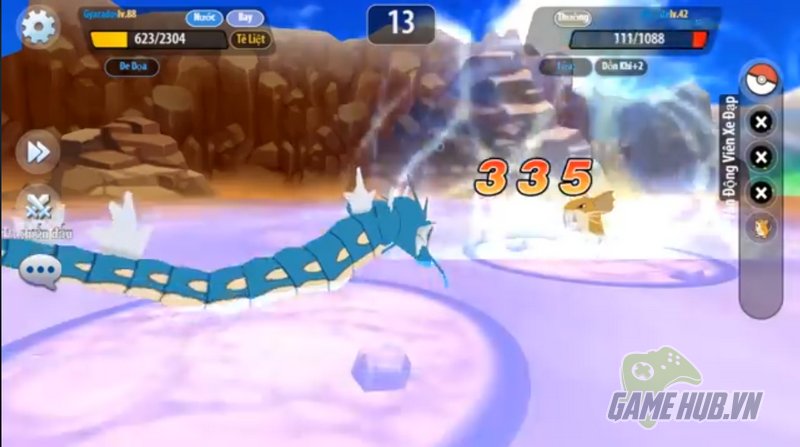 Gyarados, one of the most anticipated Pokemon by gamers
​
Trainers will receive Gyarados on their first deposit regardless of denomination along with 15 Attribute-Premium Shards, 10 Class 2 Gears and 20 Mystic Energy.
Event 2: Race to the top of the Coach level rankings (only today, 11/20)
In the first 7 days of launch, coaches can race for the top 7 consecutive days with different content and rewards. Right now, the top Coach-level racing event has taken place, hurry up and join!
Top 20 of the Coach level rankings can receive rewards​
1st place: "Level-Up Expert" title, individual Lucario 150+, Stamina x150​​

2nd place: Individual Lucario 90+, Stamina x150​

3rd place: Individual Lucario 60+, Stamina x120​​

Rank 4-5: Individual Sneasel +90, Stamina x90​

Rank 6-10: Individual Sneasel +60, Stamina x60​

Rank 11-20: Individual Sneasel +30, Stamina x30​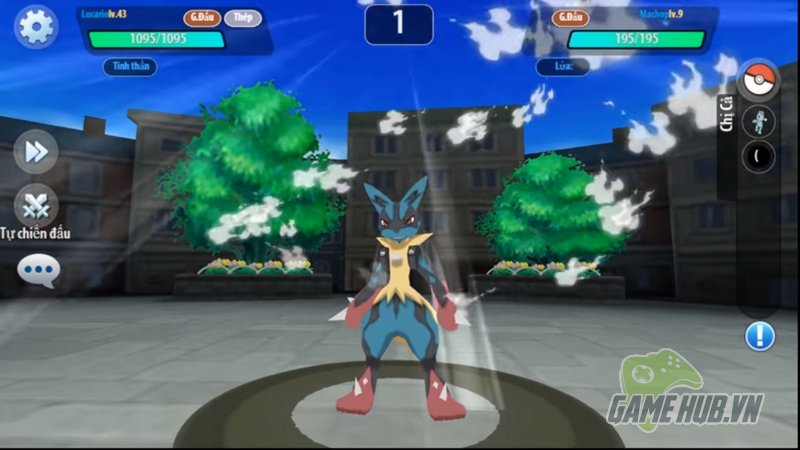 ​
It is known that the first 2 servers were overloaded as soon as Poke Origin was launched and according to NPH's schedule, up to 6 servers were opened in turn to be able to meet the needs of the trainers. Accompanying the attractive events ingame, there is also a roll call event to receive pillowcase combos currently taking place at the Poke Origin fanpage. Do not miss and immediately log into the game to race to the top, immerse yourself in the most attractive Pokemon world!
Learn more about Poke Origin here:​​
​
Source link: Officially launched, blockbuster Poke Origin plays and gives codes up to 5 million VND
– Emergenceingames.com