Instructions on how to play Animal Crossing: New Horizons This post will talk about the tools supported by the fans of the game series Animal Crossing make up. These tools will contribute to make it easier for you to play the game as well as build your own paradise island in Animal Crossing: New Horizons.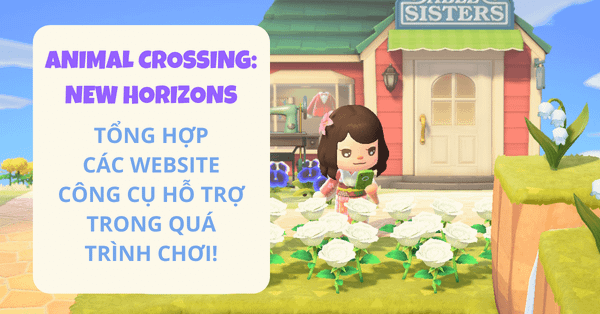 In Animal Crossing: New Horizons on Nintendo SwitchYou will receive the unit NookPhone Help you use in-game features like access the encyclopedia of the creature you've found, track your goal completion progress in Nook Miles, communicate with friends, shop on Nook Shopping etc ..
However, some features like price tracking Turnip – Stalk Market, Information about Mystery Island Tour, flower breeding algorithms etc … or custom designs for islands, costumes, hats and so on. Restricted or unsupported, making it difficult for your creative process. But don't worry, players around the world have been mining data and building up third-party tools to help you with the game. Let's take a look at some of the great tools pages!
Custom Design Portal – Freedom to design in Animal Crossing: New Horizons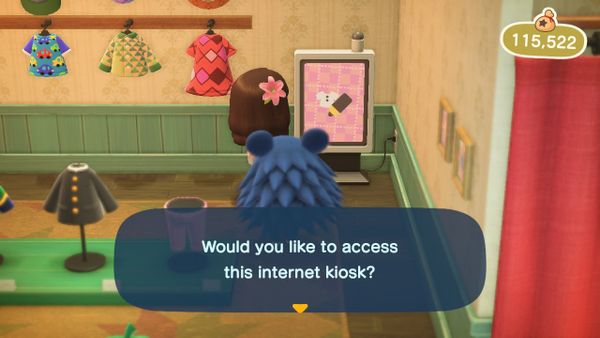 Once unlocked the sister's sewing shop AbleYou can use the kiosk inside the store to download coded blueprints made by other players. These designs can be used to customize apparel, house walls, pavement etc.
If you are not good at designing yourself, immediately check out other players' designs on the following tool pages: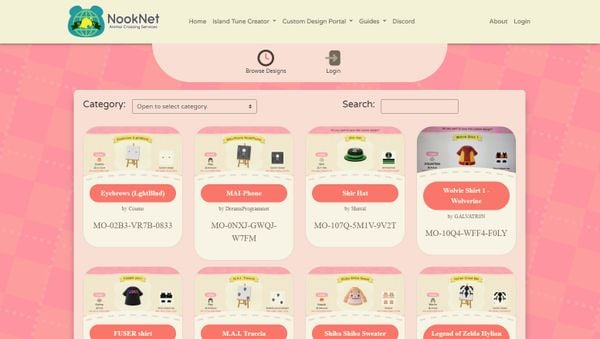 These two tools have a user-friendly interface that is easy to use, allowing you to search for the design you desire or share your designs with other players. You just need to enter the code of the template you choose in the field Custom Designs Portal, save in any design box you want. In addition, you can also find other designs of the above players Twitter and Reddit again!
Pattern Tool – Pattern design tool online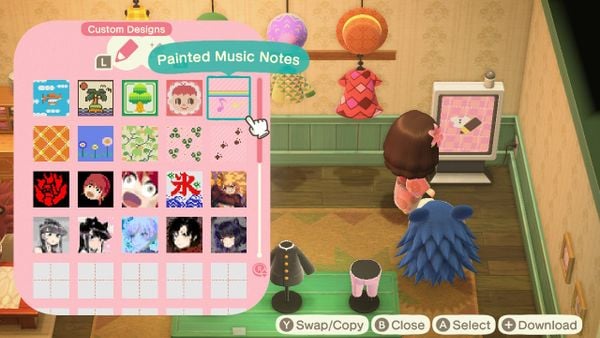 Animal Crossing: New Horizons has support for self-design Pattern built on NookPhone in your game but features Custom Designs that's really hard to use when you have to draw with Joysticks (Currently the game does not support drawing with touch like the New Leaf version). If you really want a Pattern design then it's best to use it right away AC Patterns!
With larger canvas and features allowing players to transform images into the game, Pattern Tool Online truly a paradise for the artists. Not only that, Pattern Tool Online also has a pretty cool feature: You can upload images on your computer Editor, cut to the correct size and then transferred into the game. Small note is that if you want to convert images to Editior, it's best to resize them to 300 x 300 Pixels first!
To put pictures from Editor to enter the game, you will need to use the app Nintendo Online on your phone and install NookLink.
Happy Island Designer – Island design support tool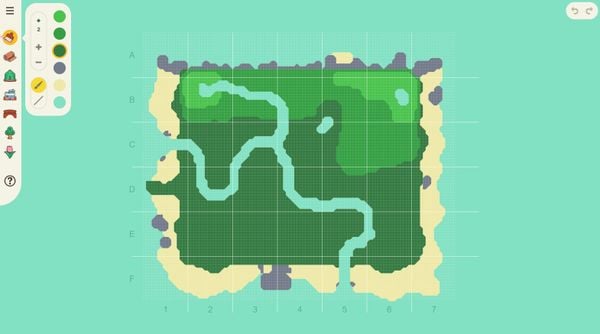 You want to build, design islands then this app can help you plan everything! Happy Island Designer will help you plan everything! This tool became extremely popular even before the game's release, Happy Island Designer helps you to arrange the layout of the island, create blueprints with the location of houses, plants, landscape of the island, etc. with a straight top view.
With the New Horizons allowing the player to easily control the landscape of the island, this tool is a great solution for you to visualize the end result before you embark on construction. Think about how hard it is to fill each plot of soil or dig each branch of the river, not to mention it takes a lot of time to move a residential house. Happy Island Designer is a lifesaver in the island reclamation process!
Turnip support tool – Stalk Market
See more:

Instructions on how to play Turnip Stalk Market in Animal Crossing: New Horizons
Every Sunday morning, you can buy Turnip from Daisy Mae and resell to Nook's Cranny. However, buying and selling Turnip also has a potential danger as prices fluctuate each day and every week, making investing in Turnip quite a headache. For that reason, many Turnip price calculators have been launched. Currently, you can use the following websites to calculate the total Turnip rate for the week including:
Both of the two tools pages above use the data exploited in the game's code, which can help players calculate the price situation of the game. Stalk Market more exactly.
With Turnip Prophet and AC TurnipYou just need to simply enter the corresponding daily price data into the information boxes for the system to automatically calculate the weekly price graph for you. Since this is a fan site, the statistics are not guaranteed to be 100% accurate, but from my own experience, after 3 weeks of testing, both tools are relatively useful. , which partly shows the graph of the week going up or down.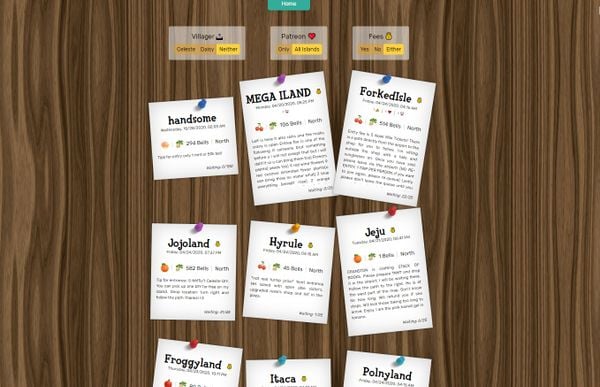 If you are interested in buying and selling Turnip, you can refer to it Turnip Exchange again! This is a website that connects players who are involved in buying and selling Turnip around the world. You just need to join the queue, wait your turn, get the Dodo Code and set out to rescue the radish! But all of the above transactions and exchanges are based on the trust between players, so be careful not to meet the crook!
In addition, users iOS Also can use the application AC Exchange – A very useful application for displaying a list of fish, bugs, insects and fossils with time to meet, price, etc. It also allows you to host / join the queue for sale. Turnip, similar Turnip Exchange.
Exchange, buy and sell items in Animal Crossing: New Horizons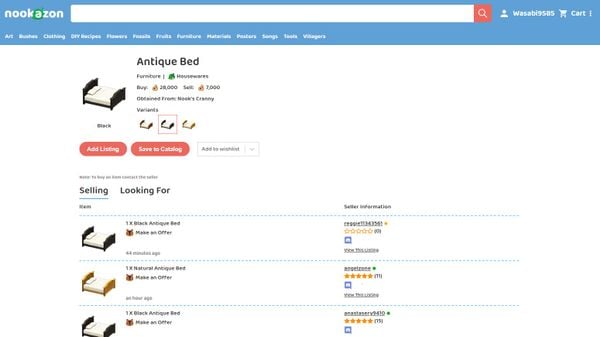 Turnip is not the only thing worthwhile! All in-game items such as furniture, DIY recipes, KK Slider albums and even villagers can be purchased, sold and exchanged on the purchase page. Nookazon. Nookazon Works similarly to Amazon, this website allows you to list items to buy in Wishlist, items for sale in Listings, and so on.
Purchasing, selling, and pricing is entirely self-negotiated by players, so make sure you have a good understanding of the item before making any transaction! You can also go through a list of all the items to be sold in Nook's Cranny on Nook Plaza With the full price, color, from there to buy the desired item on Nookazon.
Create your own melodies for your island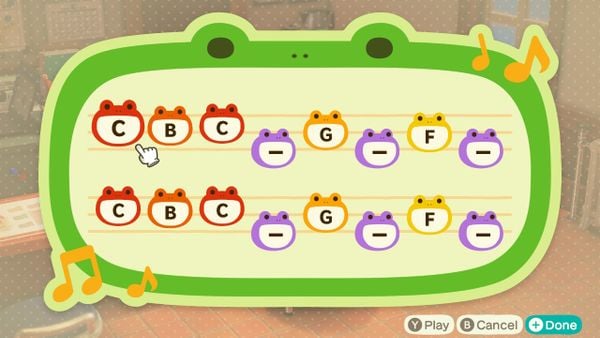 IN New Horizons, the island's own melodies will ring every time you enter the store, alarm bells, visitors come and go at the airport, etc .. Creating the melody in the game is relatively inconvenient when using the Joystick to control and because so, NookNet has added a page to create melodies right in the browser. You just need to go to the website and choose the music notes for your island's melodies then enter the game setting is complete!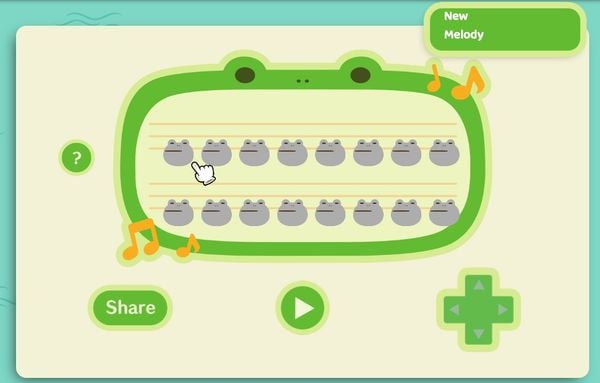 Not only that, NookNet There are also some tunes by other players with all sorts of melodies Imperial March – Star Wars, World is Mine – Hatsune Miku, Fancy – TWICE, Uchiagehanabi – DAOKO x Kenshi Yonezu is good Don't Say Lazy – K-On! etc … spoiled for you to choose!
Explore Mystery Island Tour in Animal Crossing: New Horizons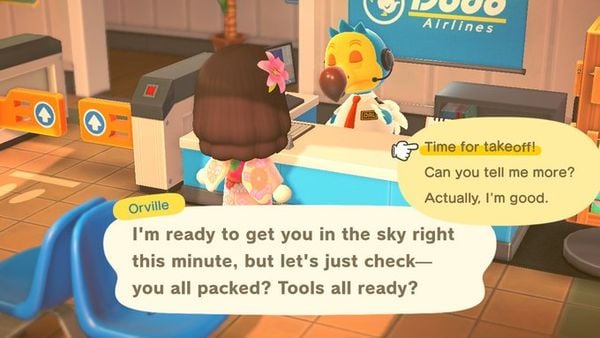 Mystery Island Tour is the trip to explore the mysterious islands using Nook Miles TicketEach island has different resources depending on where you land. Because these trips are all random and you have no idea what island you will visit.
There are currently 20 mysterious islands in Animal Crossing: New Horizons and this manual page will help you know exactly what island you are on, what resources the island has to save you time in exploring the island!



Source link: Instructions on how to play Animal Crossing New Horizons: Combining tools to support the game easier
– https://emergenceingames.com/