Like Instagram, Pinterest social network is mainly for posting photos, when users post on Pinterest with any content message, they also need a photo for the system to classify and display it. on the wall, and of course logging into Pinterest is as simple and easy as any service today.
If you've used it through Instagram, how? post on Pinterest pretty much the same. Both are social networks specializing in photos, but the direction is somewhat different when looking at the interface, you can see that. To help users quickly learn how to use Pinterest, the following guide will help you post on Pinterest simply and quickly.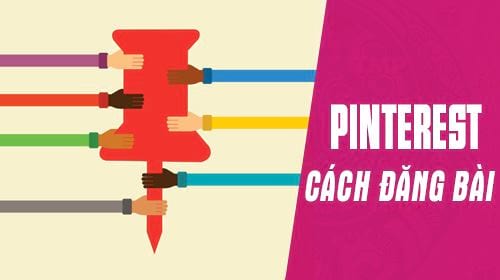 Instructions for posting on Pinterest
– In this article we will guide you how to post on Pinterest including web and mobile versions today.
– Download Pinterest Android version, download Pinterest for Android.
– Download Pinterest iPhone version, download Pinterest for iPhone.
1. Post to Pinterest PC version
Step 1: With the version of Pinterest on PC we use a web browser to log in, click HERE to link to the website.
– Wait for the website to finish loading, then click on the login section in the right corner of the screen.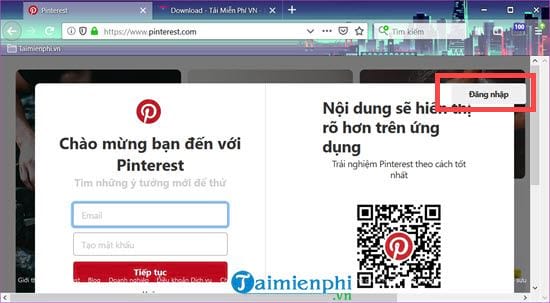 Step 2: Proceed enter password and account that you have previously signed up for Pinterest or used Google, Facebook to link.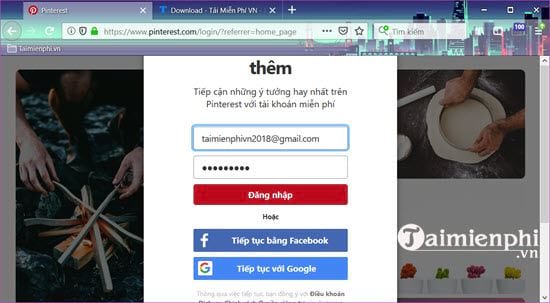 Step 3: After successfully logging in, to post to Pinterest we need to click on + symbol > choose Upload a Pin.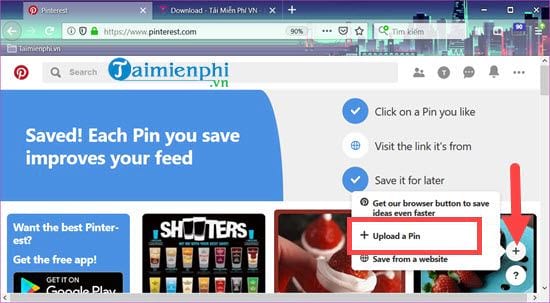 Step 4: A table will appear, where you can place both titles add photos from computer my own into Pinterest, in Pinterest uploading photos we call Pin.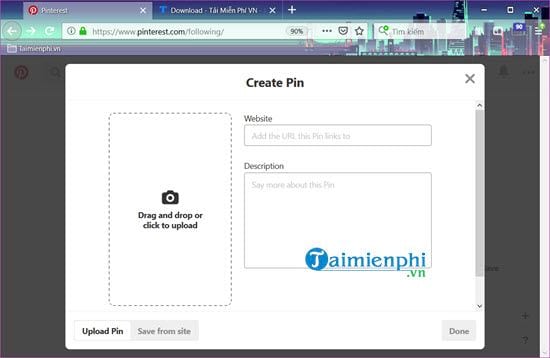 Select any photo on your computer.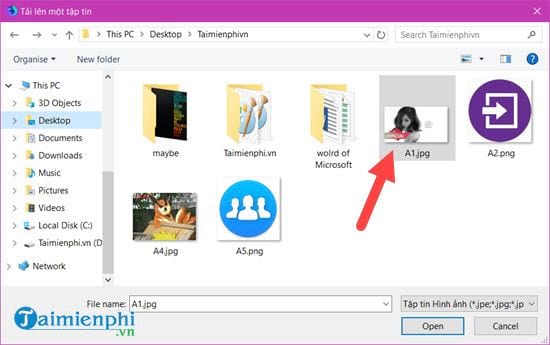 Step 5: After uploading the image successfully, click Done to proceed with posting to Pinterest.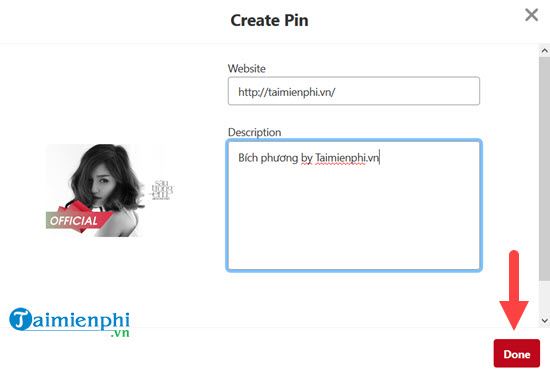 Step 6: The next system will ask you for the category for the photo, which is a must in Pinterest. If there is no matching item, you can choose Create board.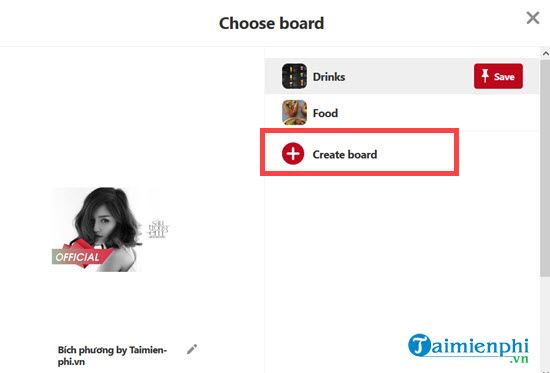 To quickly create an entry for your account.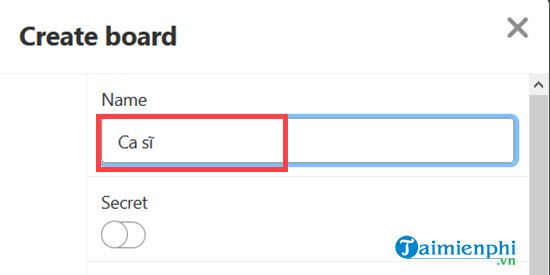 After filling in the name, remember to click Create to proceed to create an item assigned to the image before posting to Pinterest.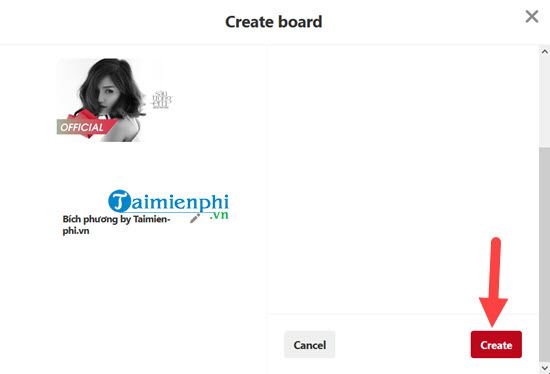 Step 7: The photo upload is done, you can check it right on your wall.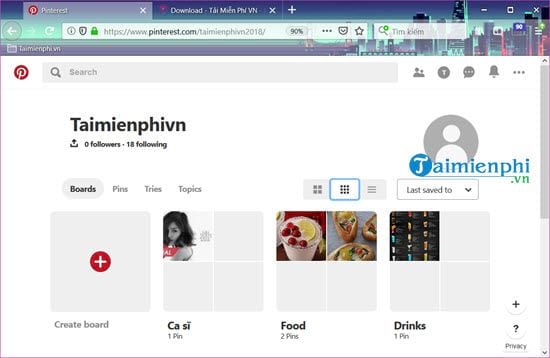 We can click on the photo to see the number of shares, comments or website links that you have previously placed.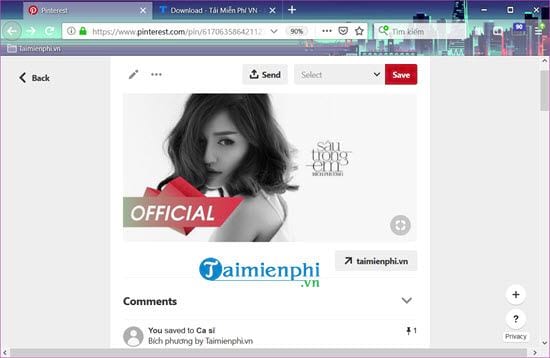 2. Post to Pinterest mobile version
Step 1: For the mobile version, after successfully downloading the Pinterest app to our device, we proceed to open it and log in as usual. On the Pinterest interface to post on Pinterest we have to choose saved section.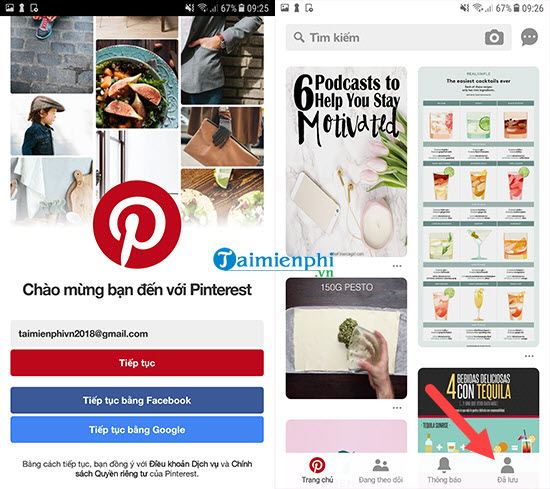 Step 2: Keep clicking + symbol and choose Pin.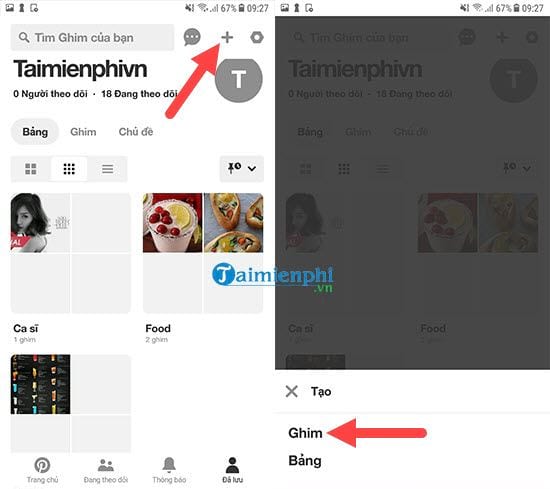 Step 3: Here if you want to take a photo then click camera icon, If you want to select a photo in your device, click save from Pinterest and select any image in the device.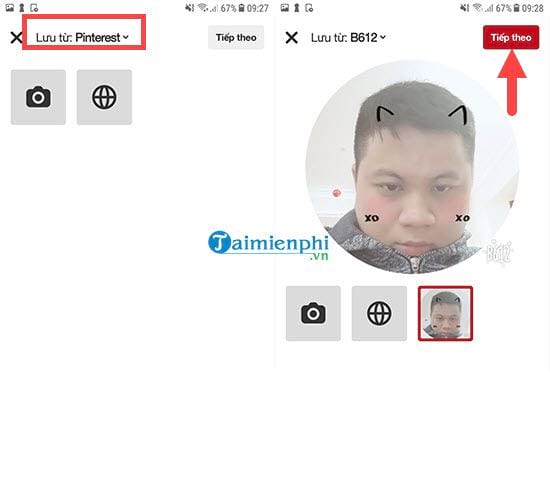 Step 4: Next, enter a title for the photo and then select an item to classify the image.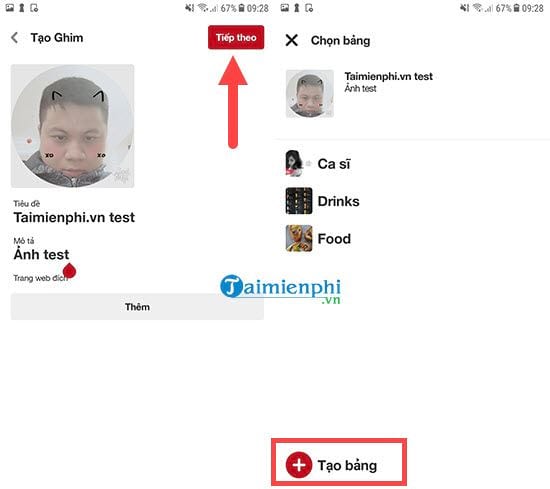 Step 5: All work is done, now we proceed to post on Pinterest. You can see your photos and entries right then on your wall.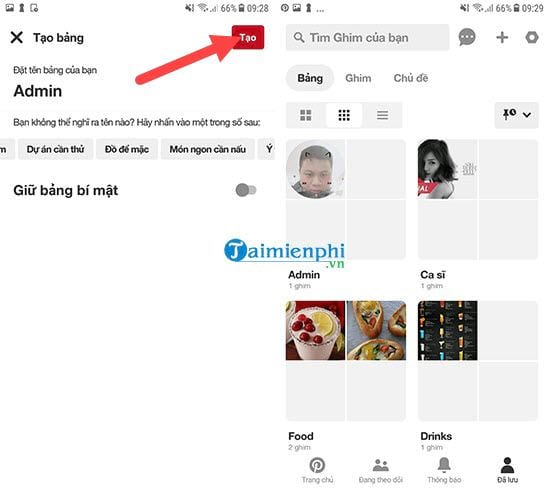 Above is how to post on Pinterest, through the above way you can see how easy it is to post photos. As soon as we log in to Pinterest, we can do it right away. Of course, with the mobile version, we don't need to log in to Pinterest as many times as on the web version.
Pinterest is an extremely unique social network, specializing in photos, and for those who like to look at super beautiful photos, what are you waiting for without registering Pinterest right away, the Sign up for Pinterest Completely free, simple for users.
Besides posting images and videos on Pinterest, you can also download beautiful and unique images and videos of other users on Pinterest, for your study, work, and hobbies. Details how Pinterest video downloads have been compiled here, please refer and apply.
https://thuthuat.Emergenceingames.com/cach-dang-bai-len-pinterest-38052n.aspx
Related keywords:
reading Pinterest
dang anh len Pinterest, up english len Pinterest,
Source link: How to post on Pinterest
– Emergenceingames.com