How to create a room, join a room, use the code to enter the room …
The storm carries a name Among Us still sweep and occupy very good positions on these Apple Store and Google Play Store game app charts. Why? Besides the simple gameplay but equally interesting, brain hacking is like sneaky Among Us also brings unforgettable moments of relaxation because players can experience Among Us with friends and relatives through form Play Online or Local. So how to Among Us with friends, friend by Online as well as Local. Please refer to the instructions below of EmergenceInGame.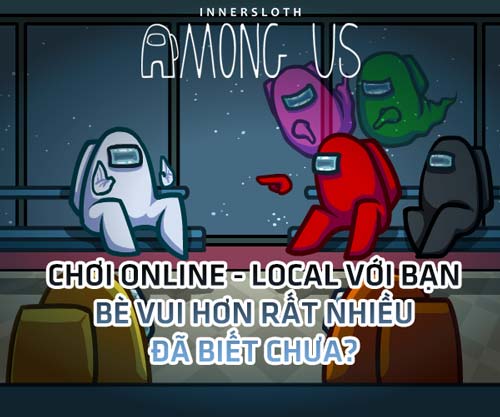 See more:
Basically we already know that Among Us play style Indie (indie game), the scene takes place on a spaceship. There will be all 10 players participating each time, of which there will be 1-3 Impostors with the aim of destroying the ship and taking down the crew (Crewmate), and the mission of the The other astronaut is to repair the ship and find the Imposter.
1. Among Us can be played on your computer or phone together in a cross-platform style (Crossplay)?
The answer is yes. Among Us players can completely play through Online or Local at the same time via computer, PC and smartphone is extremely simple.
2. How to play Among Us with your friends Online?
How to create a room in Among Us?
To do this, you must be the room creator in the Host role. At the game screen Among Us, you choose Online and create a room as shown below: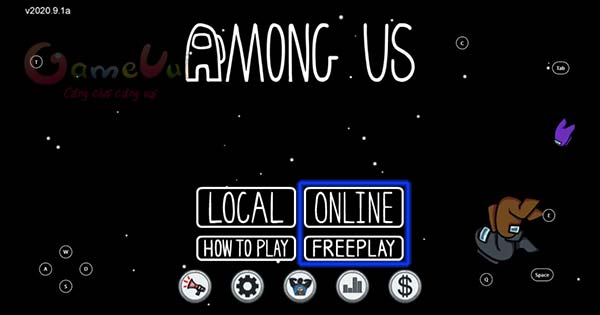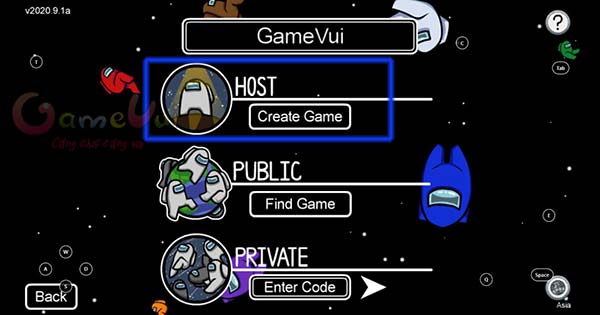 Name the character: The example here is EmergenceInGame.
Select Server Among Us: If you play in Vietnam and Asia, you choose Asia.
At the game creation, you choose maps, number of Impostors, Chat languages ​​and maximum number of players: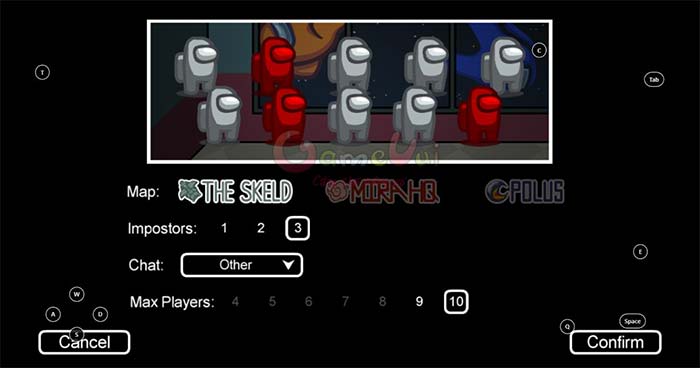 Then press Confirm To confirm. At the lobby screen we will see there code as 4 characters as shown below. Copy it and send it to your friends so they can join your room!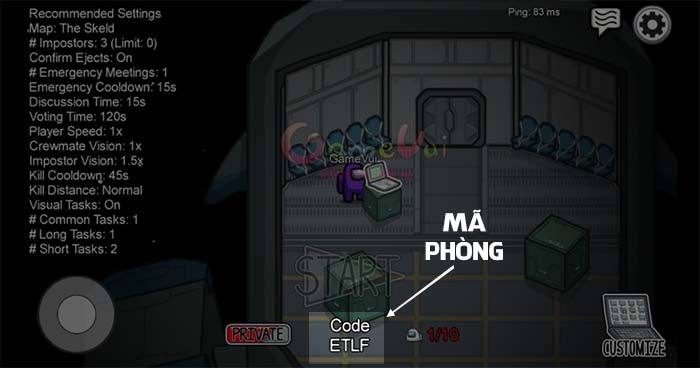 How to join Among Us game room has been created already?
Example for easy to understand, room owner Funny game create 1 room code is NFHH: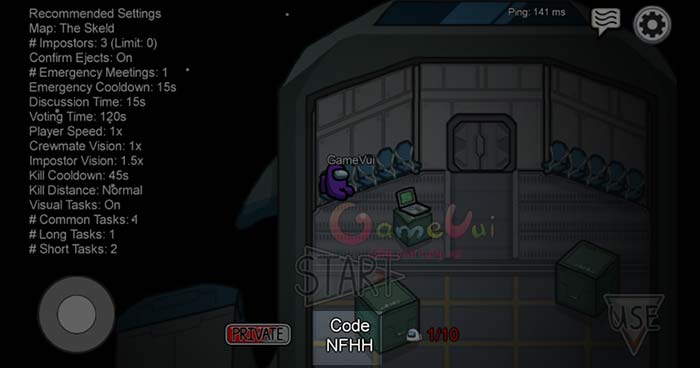 If the GameVui2 player wants to join that room, please follow the instructions as shown below:
At the setup screen, select Enter Code and enter the code into it.
Enter the correct code for the Host room and click the white arrow next to it to join that Host room.
When the Host room code is entered correctly, you will immediately join Among Us and have fun with many other friends: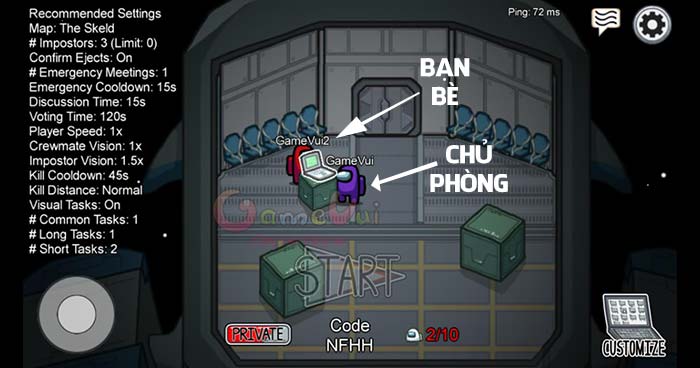 I set up a private room to play with my friends, but the number of participants is not enough, what should I do?
If the number of friends and players is not enough, the Host please change the room setting from Private to Public so others can join: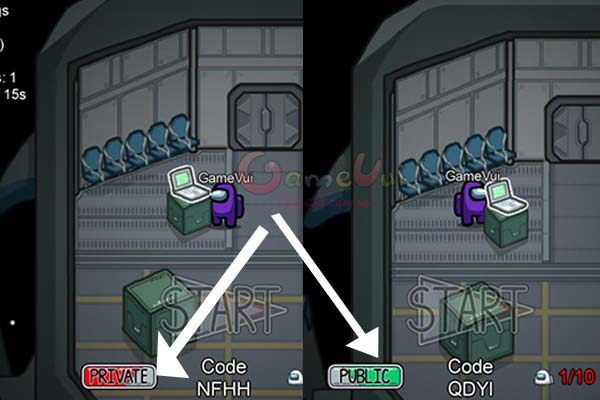 3. How to play Among Us with friends via Local, LAN mode?
Currently InnerSloth is still developing and perfecting this feature, so there may be many incompatibility errors between Smartphone devices and Among Us versions is different for each phone line.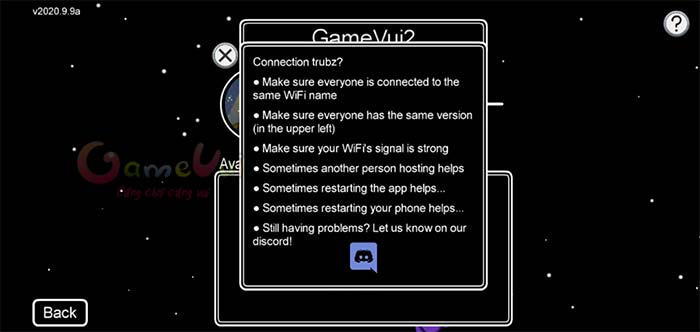 To be able to play Among Us with friends via Local, make sure that:
Connect to the same Wifi network.
Signal, Internet strength is relatively good.
Among Us's version, see the version number in the upper left corner. The example above is Among Us version v2020.9.9a
How to create Among Us rooms via Local:
Create an interface outside the game, you choose Local instead of Online as before, and then click Create Game to create room: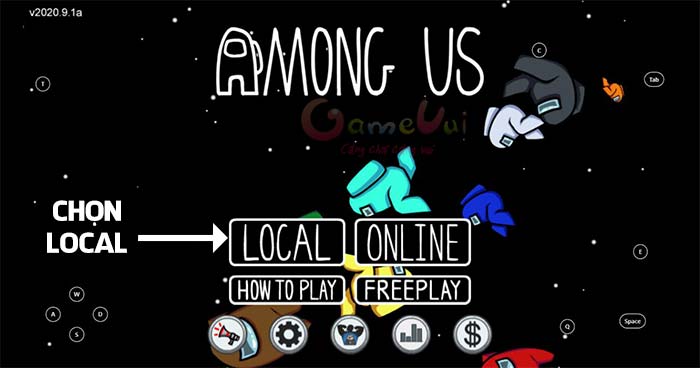 How to join, Join in the room Among Us via Local?
Other players or friends on the same Internet just connect to the room Among Us Local which has been created by the Host, will be displayed in the Available Games section as shown below: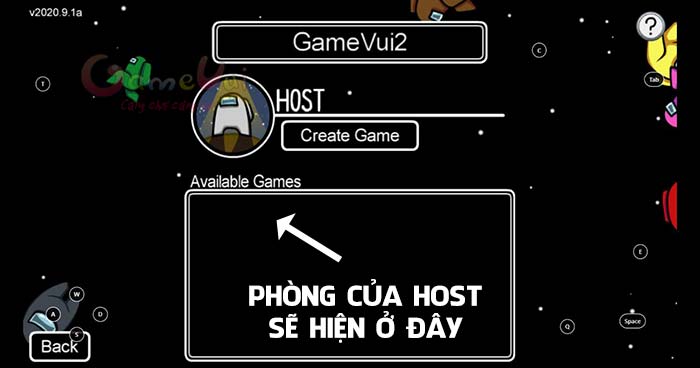 Through the above basic tutorial tips, hopefully you already know how to create a room, room to play Among Us with friends, relatives, colleagues … through the form Online or Local for entertainment, relaxation and experience the game. Good luck!
Source link: How to play Among Us with friends via Online or Local
– https://emergenceingames.com/