One of the indispensable features when using Facebook Workplace is Live Stream Video on Facebook Workplace, a feature that allows you to broadcast live video to your profile and share it with everyone.
Same as on Facebook, good video playback live stream on Facebook Workplace is very necessary. This makes it possible for you to connect members of your organization or business anywhere, not only through regular chat but also through video. For those of you who are using the Facebook Workplace live stream, you probably know how beneficial this tool is.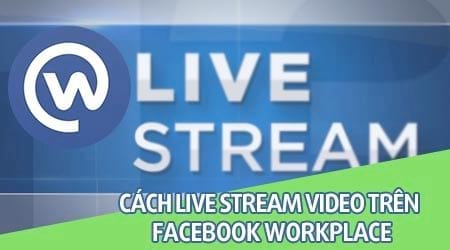 However, readers are using Facebook Workplace It should be noted that currently, the Live Stream Video feature on Facebook Workplace is only supported on mobile devices running Android and iOS operating systems such as iPhone. The current version of Facebook Workplace on computers cannot do this trick, so Emergenceingames.com will guide you live video on Facebook Workplace by mobile phone.
How to Live Stream Video on Facebook Workplace
Step 1: Load Facebook Workplace about my device
Step 2: After installing Facebook Workplace on mobile devices, readers can use Facebook Workplace and post a status as usual. There will be a section here Go Live for your choice, click to Live Stream Video on Facebook Workplace.
Note: When there is any request that requires your permission to access, please tick Allow.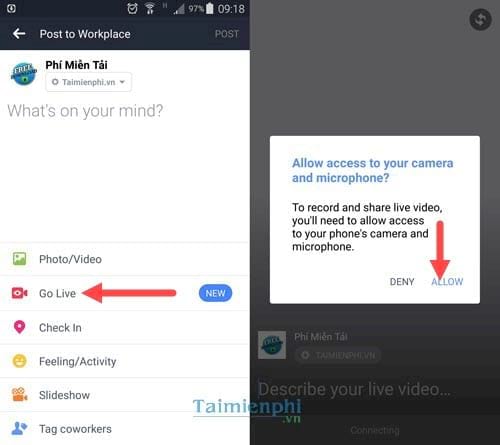 Step 3: Enter a title for the program live stream on Facebook Workplace yours and then click GO LIVE to start streaming a live video on Facebook Workplace. Also here Facebook Workplace also supports optional color filters for you.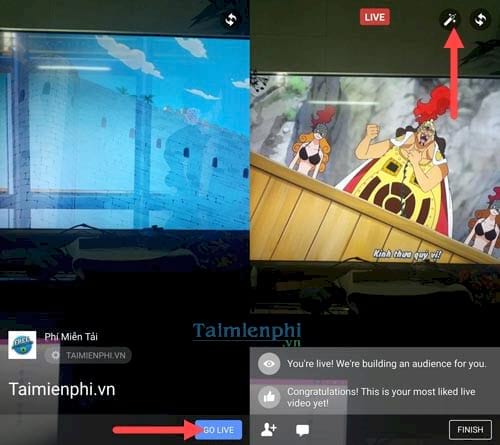 Step 4: After selecting the desired color filter, you can close it and continue Live Stream Video on Facebook Workplace. If you have finished transmitting the information to your colleagues, your members can stop the Live by clicking on FINISH to stop.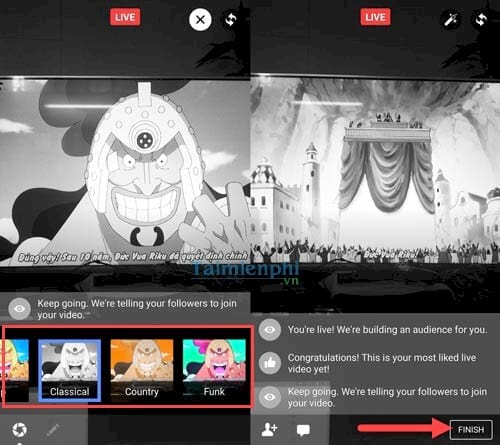 Step 5: The Facebook Workplace system will continue to ask if you want to post the content you just played on the wall if you agree to choose POST or else please Delete .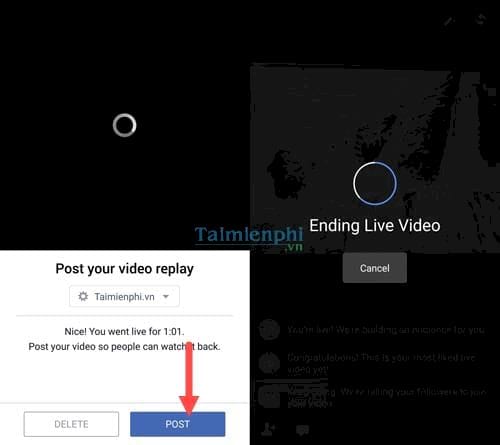 – And you can check on your wall to see how this content is.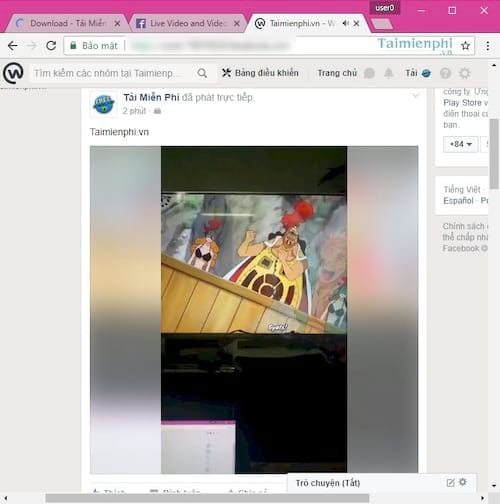 Above Emergenceingames.com has just guided new users to Facebook Workplace or for those who are about to register for Facebook Workplace and use Live Stream Video on Facebook Workplace, hopefully with the above article readers will feel familiar with Facebook Workplace is easier. Using Facebook Workplace is similar to Facebook but supports many features for businesses and corporate organizations.
Just like Facebook, the privacy rights on Facebook Workplace are also very well secured to make Facebook Workplace users safe to use, the security setting mechanism has many features and options for users. So if you don't know how to set up basic features on Facebook Workplace, you should refer to the tutorial article privacy settings on Facebook Workplace of Emergenceingames.com and follow.
360 videos are now quite popular on social networks, even on Facebook Workplace, learn how to upload 360 videos to Facebook Workplace will help you share 360 ​​videos for your friends to see, the process of downloading 360 videos to Facebook Workplace is similar to sharing on a normal Facebook social network.
Like many other social networks, after registering for an account, if after a while you don't want to use it anymore, it is very normal to delete the account, with Facebook Workplace, how to delete your Facebook Workplace account is also done easily, helping you to delete your Facebook Workplace account completely.
To help readers who are doing online business on Facebook to generate great sales through Share Livestream to Group Facebook completely free, Emergenceingames.com would like to send you articles, tips and tricks to Share Livestream Joining the Facebook Group is very easy.
https://thuthuat.Emergenceingames.com/cach-live-stream-video-tren-facebook-workplace-23344n.aspx
Related keywords:
live stream videos facebook workplace
live stream video on facebook workplace, live stream workplace video,
Source link: How to Live Stream Video on Facebook Workplace
– Emergenceingames.com