You are interested in the avatar frames with effects available on Facebook and it will be even more interesting if you can create your own and share it with your friends, next invite you to read along and try it out. created with the following instructions for creating Avatar frames on Facebook.
Usually, on holidays, you still use Facebook's built-in frames to create your Facebook avatar. However, have you ever thought that you can create your own Avatar frame with effects or camera on Facebook?
It's simple with the Frame Studio tool supported by Facebook, allowing users to freely create frames for their avatars or use them in effects when taking photos on Facebook. After you create a frame and send a request to Facebook, we will review that frame to appear in the list of frames on Facebook. And you just need to click to change your Facebook profile picture, with the frame you created.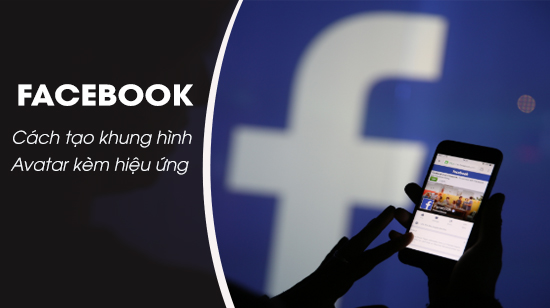 Create Facebook Avatar frames with Frame Studio
In the following article, we will guide you to read How to create your own Avatar frame on Facebook with effects using the Frame Studio tool. We invite you to follow along.
How to create Avatar frames on Facebook with effects
1. Instructions on how to create Avatar frames on Facebook using a computer
Step 1: To create Facebook Avatar frames with effects, you first need to access the camera effects link HERE
Step 2: The camera effect page interface appears, click on the item Open Frame Studio as shown below.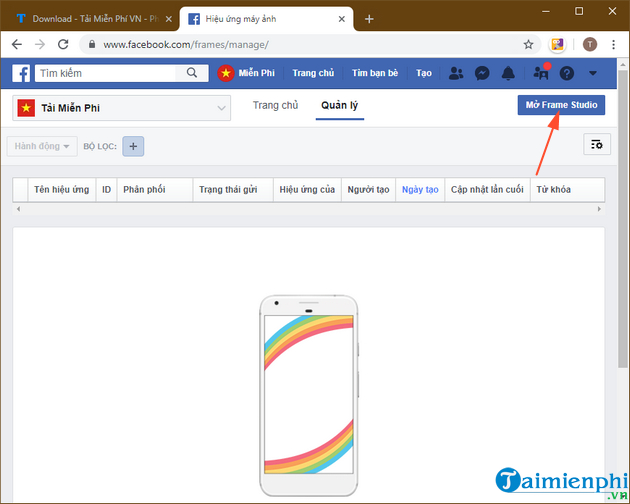 Step 3: The screen introducing this tool appears, please press Begin to use the tool.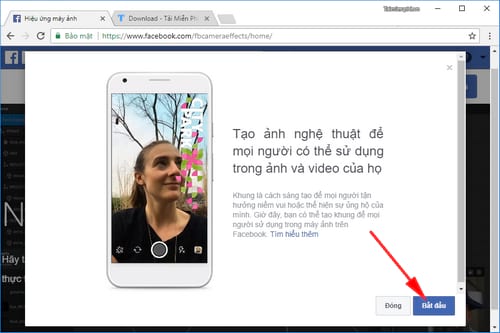 Step 4: The Create Frame interface appears. Here, you click on the item Upload photos to choose images to create frames and effects. (The image here you should choose PNG format, you can find it on the web or create your own PNG images with image editing tools like Photoshop, …)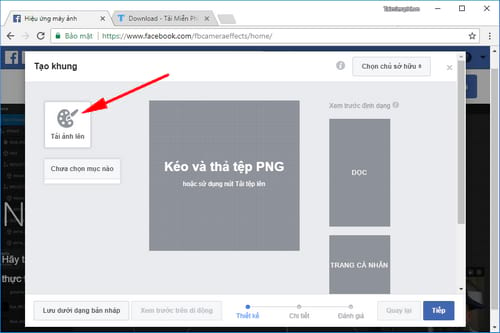 Step 5: The uploaded images will appear on the canvas as shown below, and you can move them to your desired position.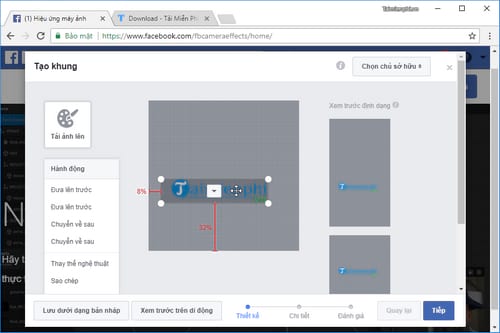 In addition, you can also zoom in or out using the 4 round buttons at the 4 corners of the image.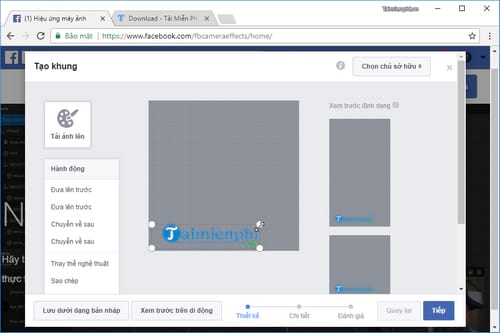 Step 6: After you have completed the alignment and position of the image, click on the item Next to move on to the next step.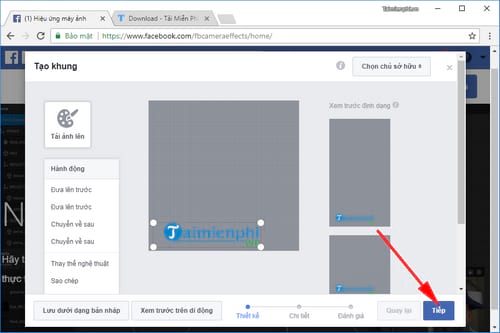 Step 7: In this interface, you fill in the detailed information for the avatar frame, or the photo effect you create, including: Name for the effect, Schedule for using effects, Keywords for the created frame and click Next to save the entered information for the frame.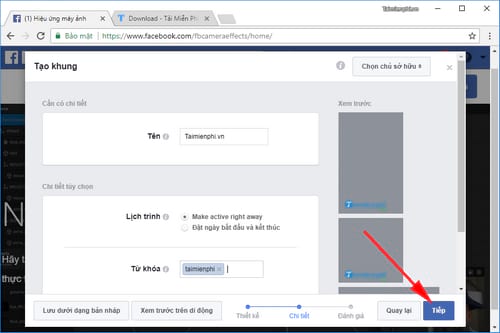 Next, you choose the owner of the effect (can be a personal Facebook or a Fanpgae managed by you). Press OK to complete.

Step 8: Soon you will see the designed avatar frame interface applied to each different screen interface. Press Post to complete or Come back to edit if you are not satisfied.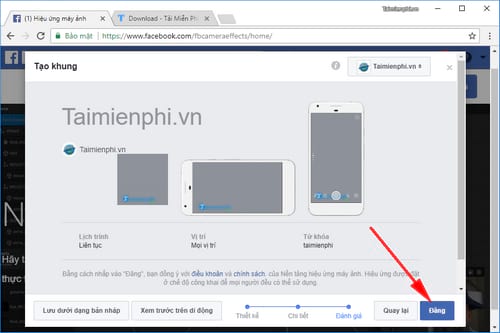 Confirmation dialog box appears, press OK to complete.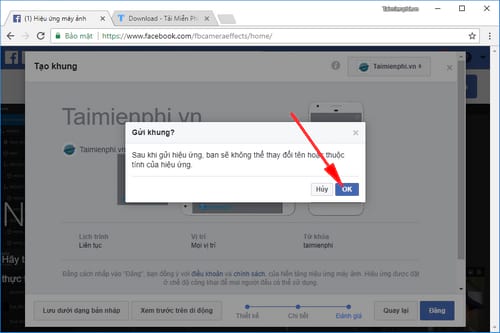 In addition, the system also supports you to post an article as a type of notification of new features for users to apply.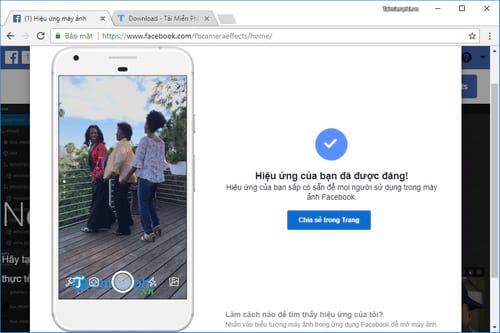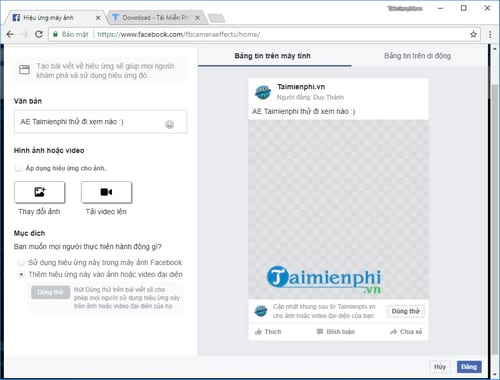 And then the user just clicks Trial as shown below to create a Facebook avatar frame with that effect.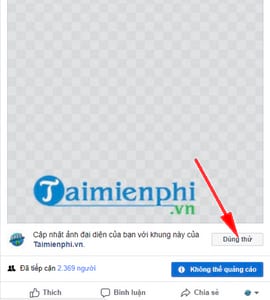 Or you can also access the link to add an avatar frame to your Facebook profile picture HERE. You'll see the frame you created appear at the top of the list. Click on it and you will see the frame applied immediately to the avatar so you can set up your Facebook avatar.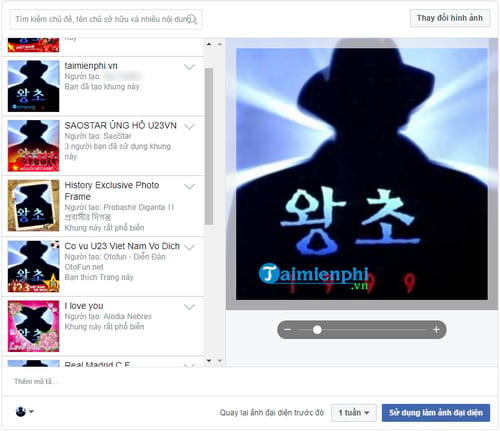 At the same time, as mentioned above, if you use your phone and apply avatar frames on Facebook with effects as avatars, it is also quite easy.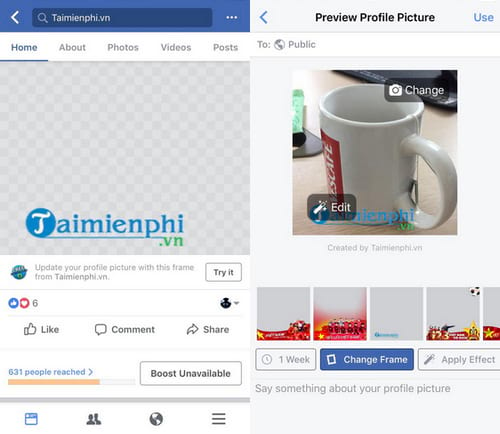 2. Instructions on how to create Avatar frames on Facebook with your phone
If it is not convenient to use a computer, users can still freely express their creativity when creating Avatar frames with effects on Facebook with their phones. The specific way to do it is quickly shared by Taimienphi in the guide Here.
Above are all instructions on how to create avatar frames on Facebook with effects as avatars that Taimienphi wants to share with readers so that they can be proactive and create unique avatar frames for everyone or themselves. your Facebook account when taking photos and videos on Facebook. Readers now try to design unique, strange and personality frames on Facebook.
https://thuthuat.taimienphi.vn/cach-tao-khung-hinh-avatar-tren-facebook-kem-hieu-ung-30861n.aspx
In addition to the way above, readers can also use other tools to create their own Facebook avatar images, such as the Pitu application – which allows you to create avatars with a unique swordplay style. For detailed instructions on how to use this application, please refer to the tutorial article create a swordplay style Facebook Avatar by the previous Pitu we shared.
Related keywords:
create avatar frames on facebook
create Facebook Avatar frames with effects, Facebook,
Source link: How to create Facebook Avatar frames with effects
– Emergenceingames.com