You just created a Facebook page and want to have Facebook chatbots automatically reply to messages on this page to save time and effort. The following article details how to create an automatic chat bot on Facebook Messenger that will help you a lot in the condition that you do not have time to reply to messages for regular users.
Indeed, bot chat on Facebook Messenger is a new direction for Facebook Page administrators because it helps to interact with their users in a more automatic and friendly way. Chat Bot Messenger is quite interesting, can read incoming messages, understand what the user wants, then reply in the form of text, images or links, depending on how the response message syntax is built. return that you set. But how to manually create automatic chat bot on Facebook Messenger? Please refer to the detailed instructions in the article below.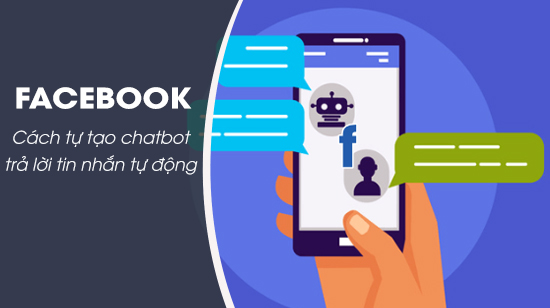 Create chatbot, reply to Facebook Messenger automatically messages
Create your own Facebook chatbot, automatically reply to Messenger messages
1. Create Facebook Chatbot on computer
Step 1: To create your own Facebook Messenger chatbot, first you need to log in to your Facebook account and create yourself a Facebook Page. This is pretty easy, isn't it? And if you do not know how to create a Facebook page, you can refer to the article on how to create a Facebook fanpage that we shared earlier.
Step 2: Next we visit the Facebook developer page HERE
Step 3: Here you click My Apps -> select item Create apps in the right corner of the Facebook Developer page interface.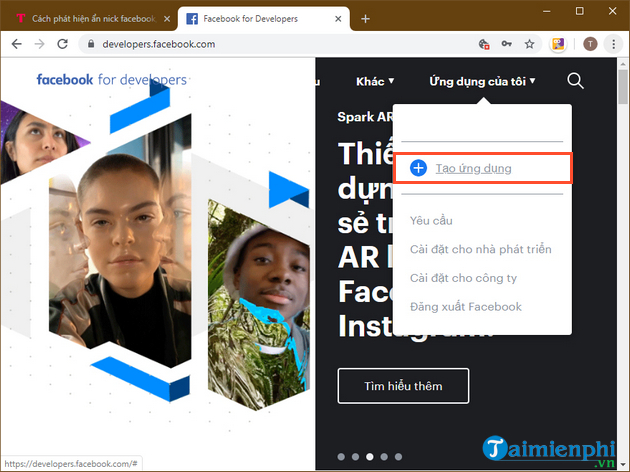 Step 4: Enter an arbitrary app display name and tap Generate App ID.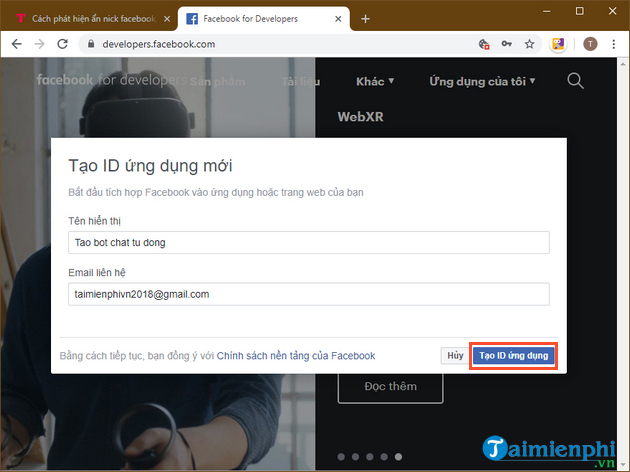 Step 5: Confirm the captcha code then press Send.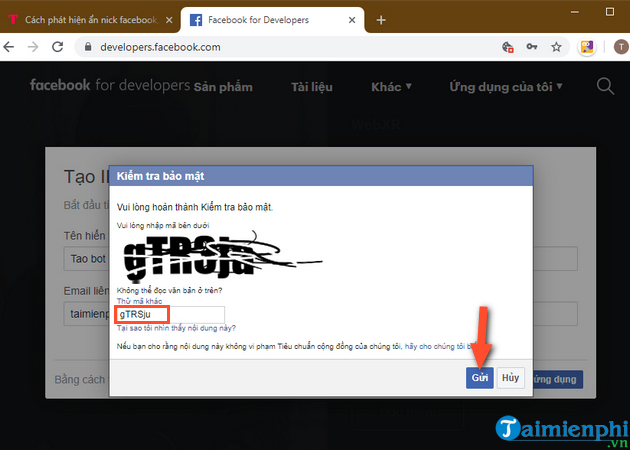 Step 6: At the application management interface just created, you find the item Messenger and click Establish.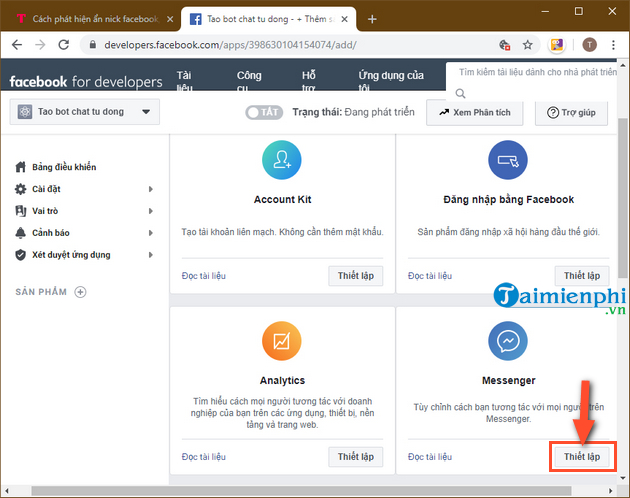 Step 7: Scroll down to find the item Access codeyou click Add or remove pages as described in the image below.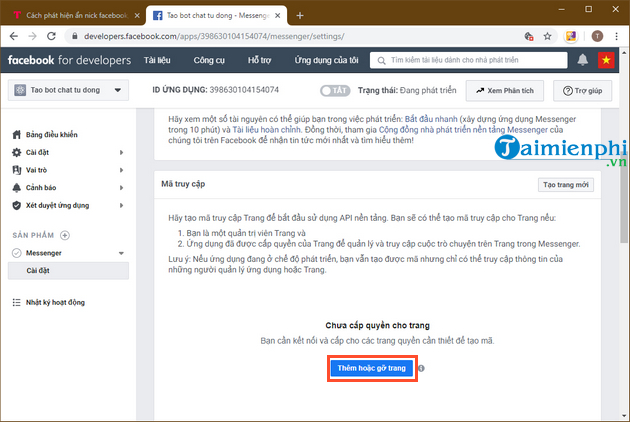 Step 8: A confirmation dialog will appear, then press Continue as… to allow the app to be linked and run on the Facebook Page of your choice.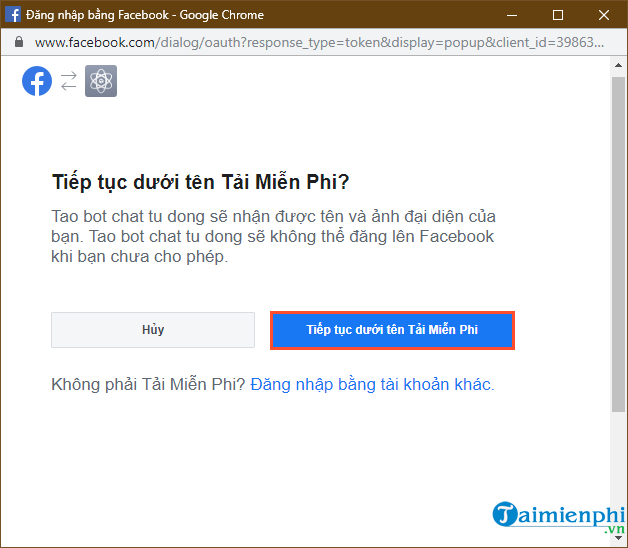 You click and select a page and point to your fanpage to create automatic chat bot -> then click Next.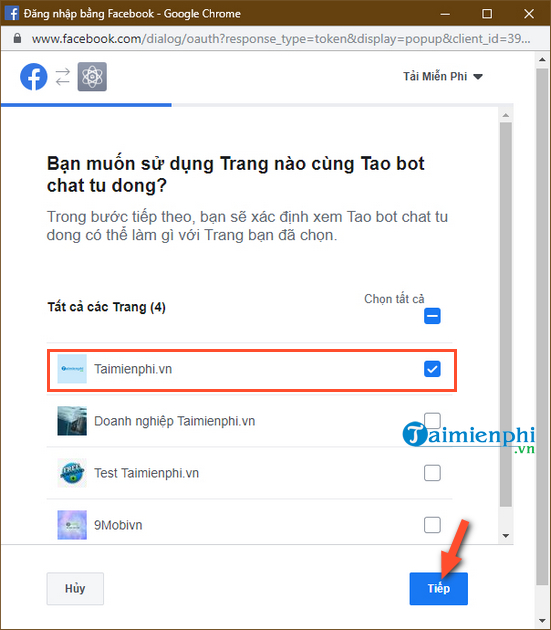 You read some information to grasp as described in the photo below -> then click Accomplished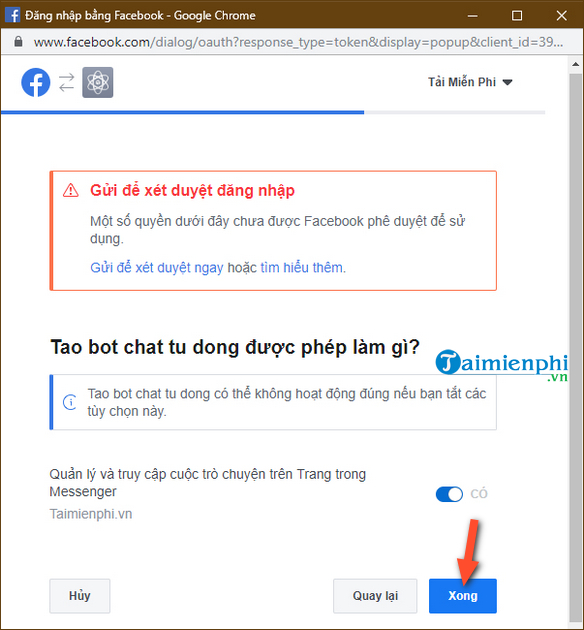 Press OK to confirm again.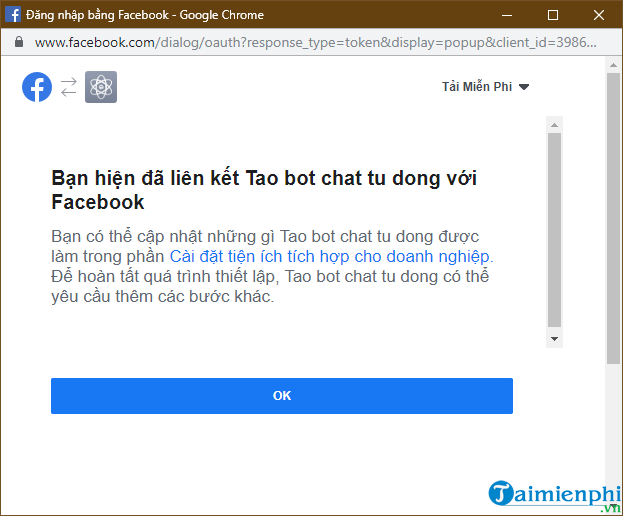 Step 9: Next, you open a new browser tab and visit Botsify's website HEREthen tap Sign Up to create yourself a free account.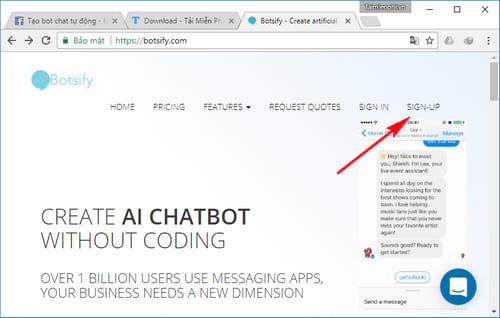 You can quickly create an account using the Facebook link by tapping Sign up with Facebook.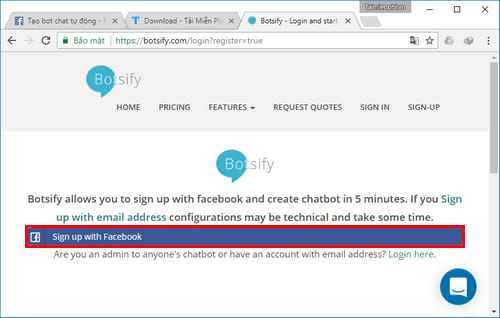 Press Continue as… to continue.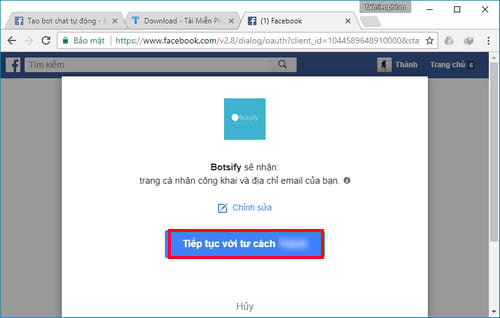 Press OK To confirm.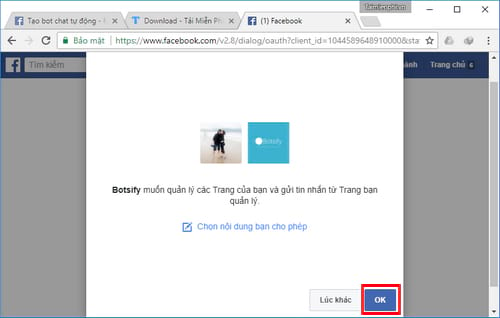 Step 10: At the interface to use the Botsify page, click on the item Basic Bot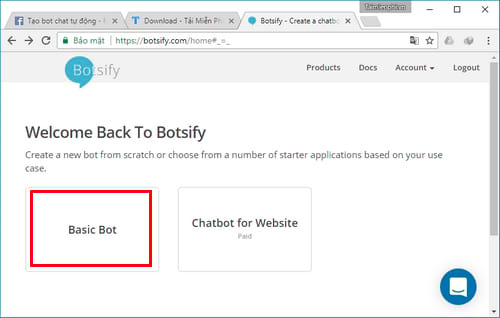 Step 11: Name the automatic chat bot as you like and press Create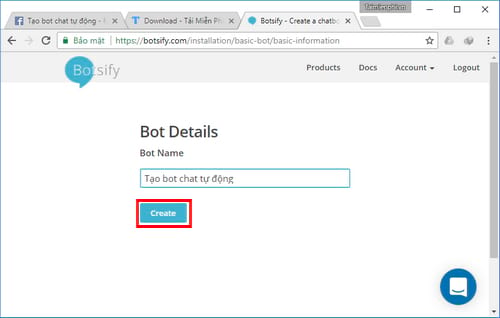 Step 12: A list of Pages you manage appears, click Connect corresponding to the page you need to create an automatic chat bot and press Let's Start to go to the next step.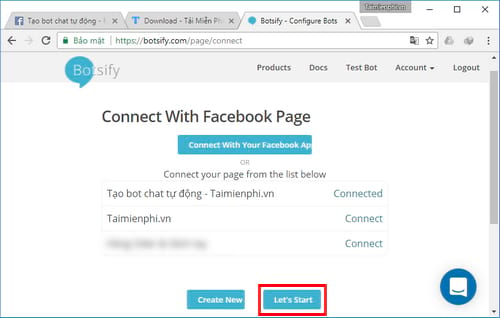 Step 13: The next interface, you click on the triangle icon in the left corner of the Botsify management page and select New Story.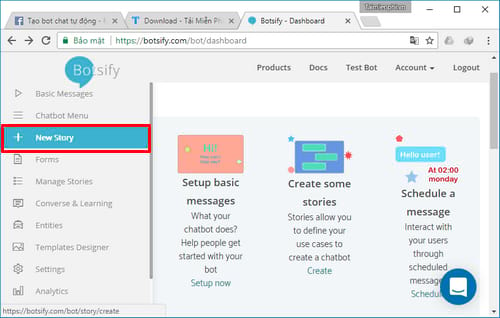 Step 14: Here there will be 2 options User says and Bot says.
– User says: is the user keyphrase
– Bot says: auto reply bot phrase
Depending on the needs of using the page, you can assign keyword phrases together reasonably, such as your setup as shown below. After setting up, press Save to save settings.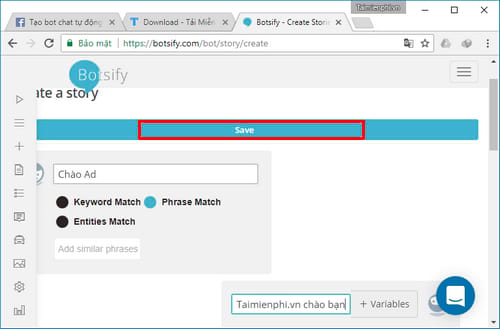 Step 15: Next, you access the section Basic Messenges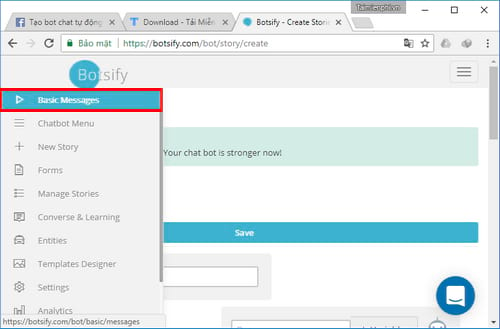 There will be 3 parts here:
Greeting message introduce your chatbot: Introduce your chatbot (shown right in the middle of the chat frame)
Get started button Send first message as a chatbot: The first message when you click Start chat with the page. You can also add properties by clicking Add user's attribute or a varaible. For example, Hello, Pham Hung! What do you need help with?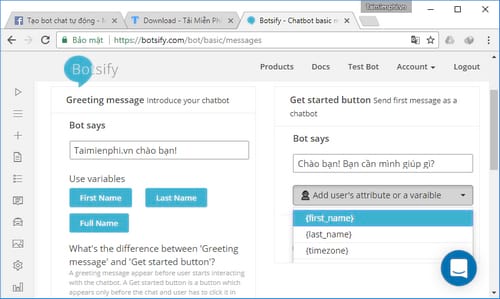 Default messages: When the message you send bot does not understand, the botchat will automatically reply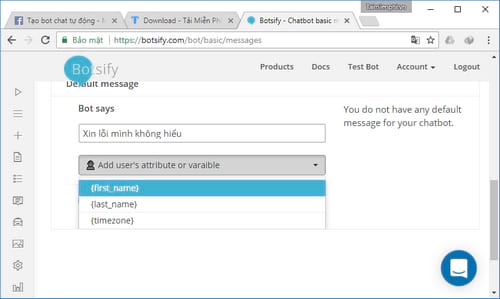 After the setup is complete, you press Save to save settings.
Step 16: Continue to choose Settings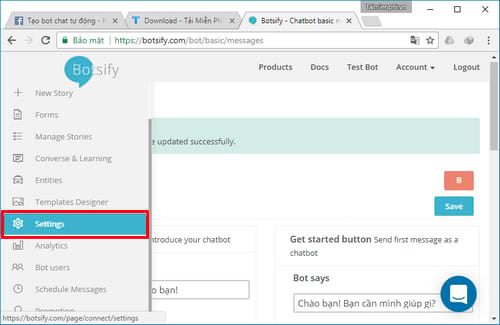 Step 17: Here you click Connect with your Facebook Application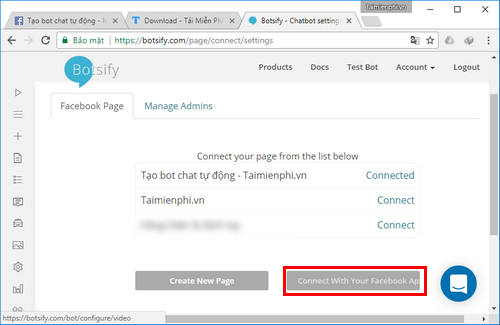 Press Yes to go to the next step.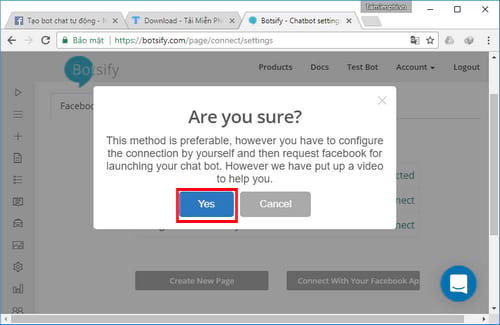 Step 18: Immediately you will receive a link and verification code as shown below.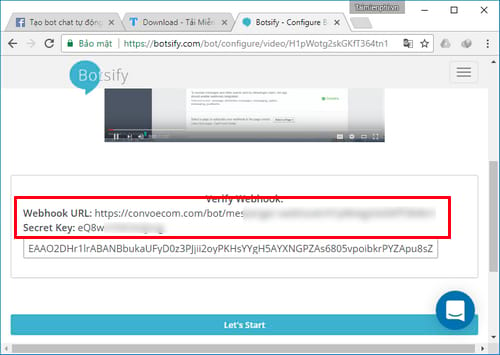 Step 19: Return to the Facebook developer page, find the section Webhoocks and click Setting up Webhoocks.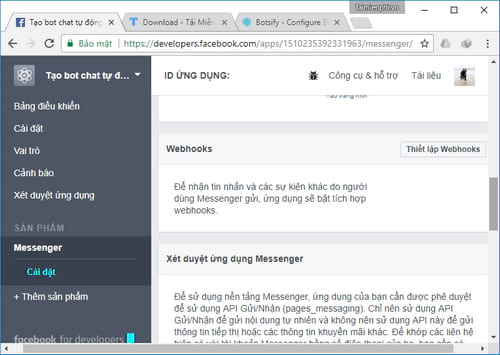 A dialog box appears, paste the link and verification code obtained on the Botsify site into the required fields. Also tick all the submission fields and press Verify and save.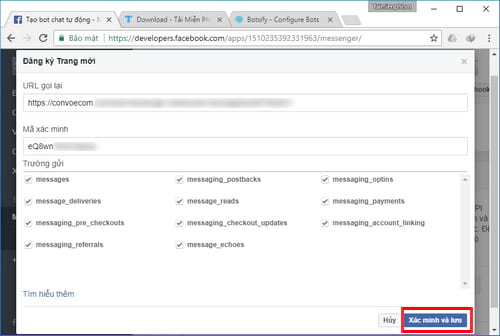 Get informed Completed As shown below, you have completed creating an automatic chat bot on Facebook Messenger.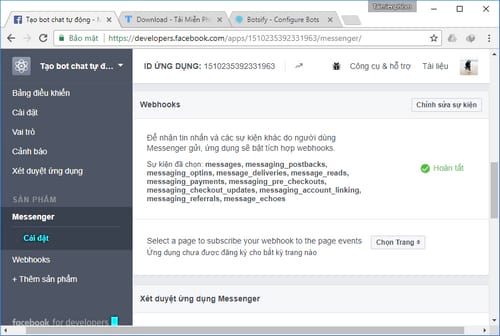 Right now you can check using another Facebook nick and chat to the page you just created the chat bot will get the same results as I set up earlier.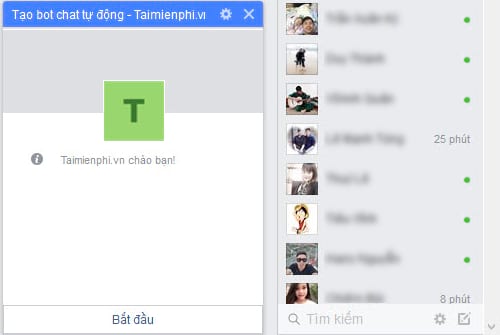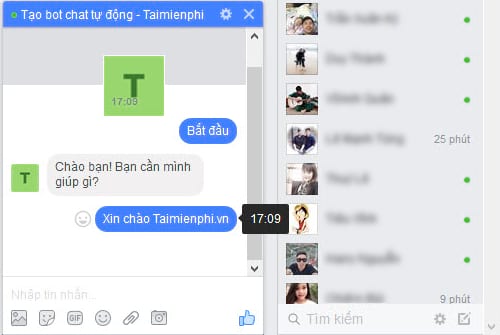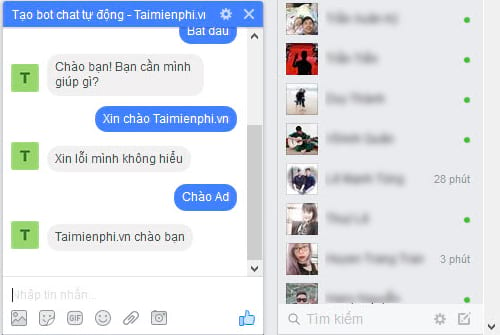 2. Create a Facebook Chatbot on your phone
Creating a Facebook Chatbot on your phone is quite simple, you do the same as on a computer.
https://thuthuat.taimienphi.vn/tu-tao-bot-chat-tu-dong-tren-facebook-messenger-22481n.aspx
So, here are all the basic instructions on how to do it yourself create automatic chat bot on Facebook Messenger, create a Facebook chatbot, depending on the purpose of creating a bot, readers can set up a more flexible chat bot. Hopefully this article will be the fastest solution to help you create an automatic chat bot for your page to promptly interact with users as well as create a professional look for the page.
Related keywords:
create automatic chat bot on Facebook
create personal facebook chat bot, facebook messenger bot,
Source link: Create your own Facebook chatbot, reply to Messenger messages automatically
– Emergenceingames.com