How to see someone else's Facebook password is not only one but there are many ways. Because this is an illegal act, an invasion of privacy, Taimienphi.vn does not encourage you to view passwords but share this article for the purpose of helping you to prevent people from knowing your password. access your facebook.
This will help you: Easily view your Facebook password on your computer or phone, preventing crooks from seeing your password
Is it possible to see someone's Facebook (abbreviated FB) password, or in other words, you want to see their Facebook password for your own gain. Taimienphi.vn does not encourage this but there is a feature on browsers that allows you to do this, of course it depends on many different factors as well as your luck,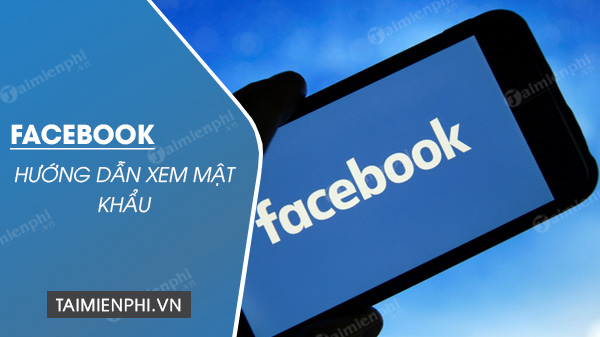 View other people's Facebook passwords on computers and phones
The way that Taimienphi.vn says here is not using any software or a method through a link, but rather the feature of saving passwords on browsers that are popular here you can try on Chrome or Firefox, to be more precise, it's the feature of reviewing passwords saved on Chrome or Firefox, with this feature of viewing passwords saved on Chrome or Firefox that allows you to remember all logged in passwords and that's how that Taimienphi.vn implemented in this article.
Instructions to see other people's Facebook passwords
1. How to see someone else's Facebook password on a computer
Note before performing the procedure
– Taimienphi.vn does not recommend this, and this method is not 100% successful.
– Objects who use Facebook without choosing password saving mode will not work
– If you surf Facebook in private mode, you will not leave a saved password.
– If the subject is someone who regularly deletes history, cookies or login sessions, this method will not work.
– In some cases, it requires you to know the password to log in to the device to be able to see the password.
In this article, Taimienphi.vn will guide you how to view FB password when using Facebook on Google Chrome.
Step 1: On the browser you click 3 dots icon then choose Setting.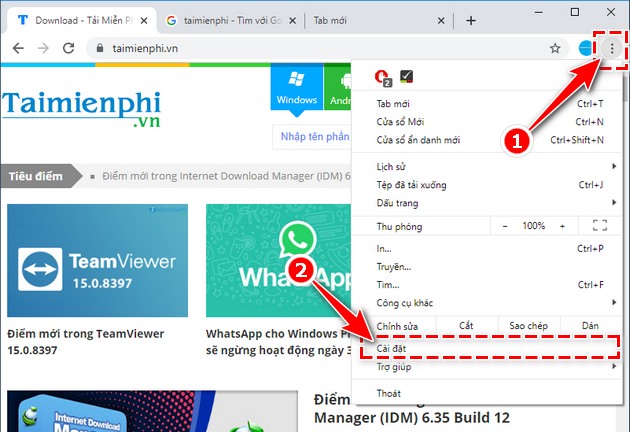 Step 2: In the interface Setting there is a part Autofilltap Password.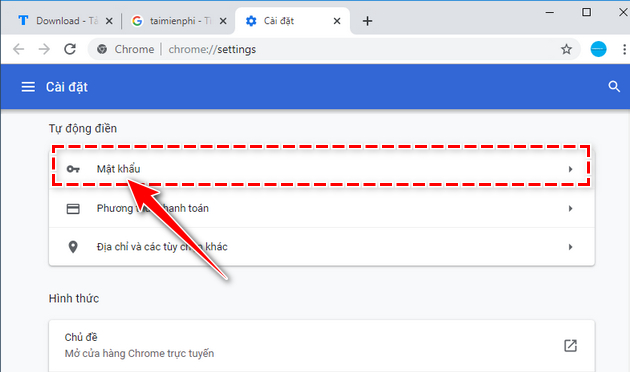 Step 3: Here you scroll down will have the line Saved Passwords because this is the part that allows us to see the Facebook password. Find the Facebook account name logged in on this machine and choose to view details when clicking eye icon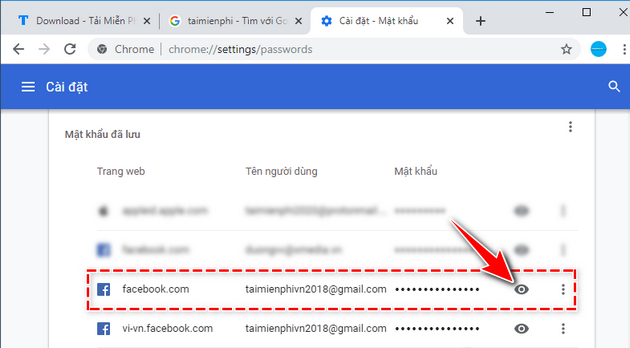 Step 4: Then proceed enter the computer login password then choose OK.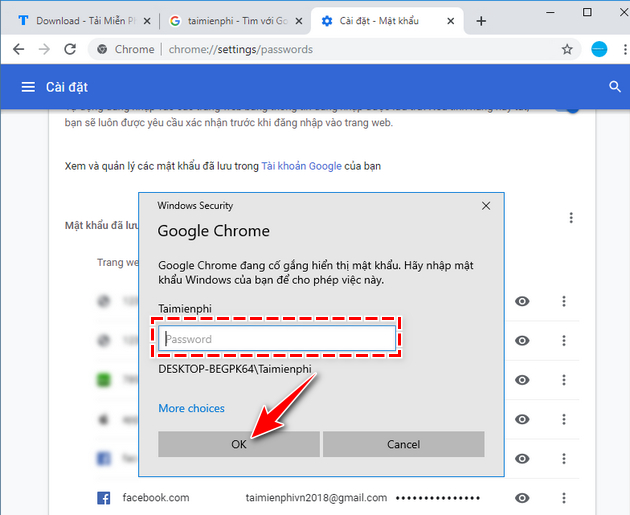 And finally the password will appear right in front of your eyes, you can see the FB password already.
2. How to see someone else's Facebook password on the phone
Manipulating other people's FB passwords on the phone is not too difficult, you can refer to more details in the article how view saved Facebook passwords on iPhone that Taimienphi has done before.
So Taimienphi.vn has just finished showing you how to view the Facebook password applied to the Google Chrome browser. With other browsers that support you, you can do the same or wait for Taimienphi.vn in the next articles. And for those who do not wait to see the FB password on Firefox, you can refer to the instructions on how to check Facebook password on Firefox, manage passwords, accounts on Facebook, how to view saved passwords on Firefox and Chrome are quite similar.
See also: How to check Facebook password
In case you find out that your password is known by others, you should quickly change your Facebook password right away, if you don't use a computer, you can still change your Facebook password on your phone, details , please how you follow the way change facebook password on phone iPhone, Android…
Facebook is currently holding the number 1 position in the list of online social networks today, the percentage of Facebook users on phones and computers is constantly increasing, if you have not downloaded Facebook on your phone, please log in. application store to download Facebook to chat, participate in gossip with your friends.
https://thuthuat.taimienphi.vn/cach-xem-mat-khau-facebook-cua-nguoi-khac-24326n.aspx
Related keywords:
see facebook page
lay facebook password, view other people's password,
Source link: How to see someone else's Facebook password
– Emergenceingames.com