9 points to know for the player to earn and use Mora effectively
Mora is the main currency in the game Genshin Impact, is used to upgrade characters and enhance equipment. That's why, let's Funny game learn the most useful methods to accumulate Mora Please!
1. Complete the Delegation Mission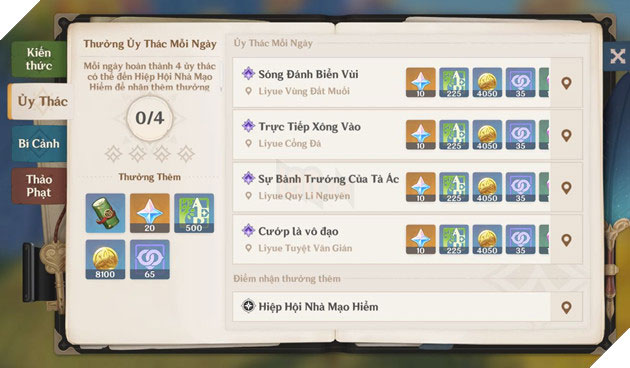 With 4 quests per day, you can get between 3900 – 5000 mora for each task completed and when you complete all 4 quests (20,000 mora), you will be rewarded with many other basic gifts.
2. Open Ley Lime Blossom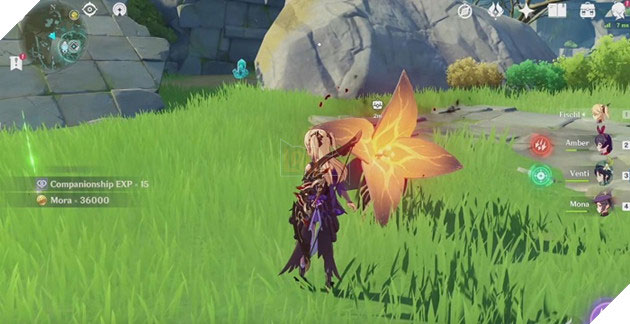 It costs 20 Element Plastic, however after the completion Ley Lime Blossom This gives you between 20,000 – 36,000 mora for each monster attack. You can use Elemental Plastic to farm Mora continuously in this way if needed.
3. Overcoming Secret Scenes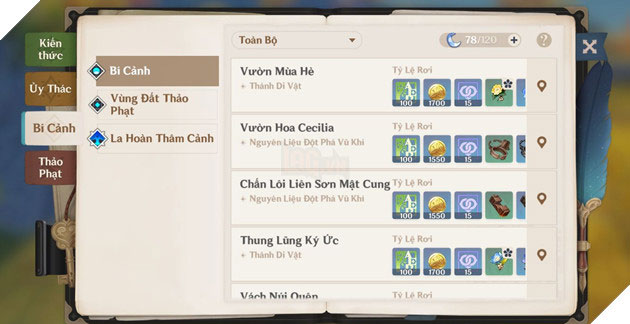 This is a way to help you both farm ingredients to upgrade items but also add Mora, you just need to clear the items Abyssal Domain Mora is available (increases steadily with the difficulty you can overcome). Accordingly, you can get the following Mora landmarks:
Summer Garden: 850 – 1,700
Cecilia flower garden: 750 – 1,500
Chan Lei Lien Son Secret Palace: 750 – 1,500
Ky U Valley: 1700
4. Expeditionary Upgrades
Depending on the different Expedition Levels, you will receive the corresponding Mora number, even if you only get it once, it is enough for you to earn more. The level milestones and Mora received are as follows:
Level 2 ~ 3.5 ~ 10 10,000 per level
Level 11, 13 ~ 16 15,000 per level
Level 17 ~ 19 20,000 per level
Level 21 ~ 25 25,000 per level
5. Complete the Knowledge Quest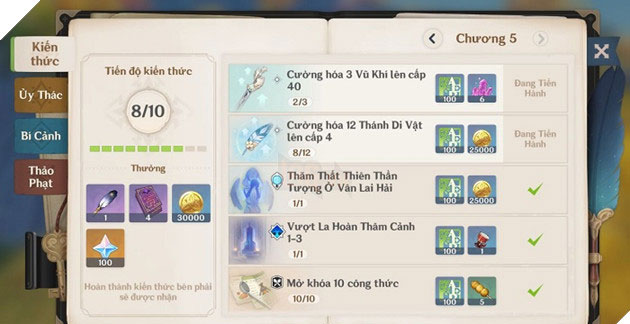 As well as the Adventure level, the quests Investigation The (Knowledge) can only be completed once but also for many Mora:
Chapter 1: 20,000 Mora
Chapter 2: 25,000 Mora
Chapter 3: 35,000 Mora
Chapter 4: 65,000 Mora
Chapter 5: 105,000 Mora
6. Send Explorer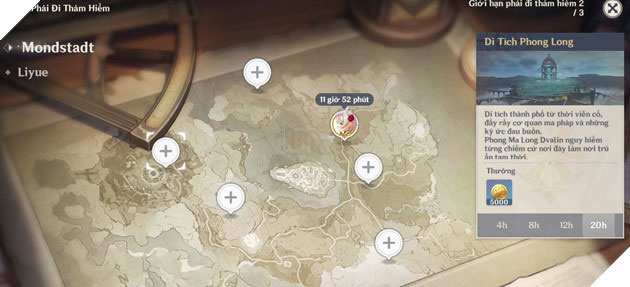 Character exploration is the way to "hang" get Mora and you don't waste any resources, just send an unused character to Adventure and you will receive 5000 Mora or other ingredients of your choice every 20 hours.
7. Kill monsters to open chests
This is the simplest and easiest way you can farm Mora (albeit quite a bit). The number of Mora farm from fuck is as follows:
Types Slime: 15 ~ 25 mora
Types Hilichurls: 15 ~ 30 mora
Boss Hilichurls: 198 mora
Types boss Other: 200 mora or more
8. Changed from Stardust (Tinh Tran)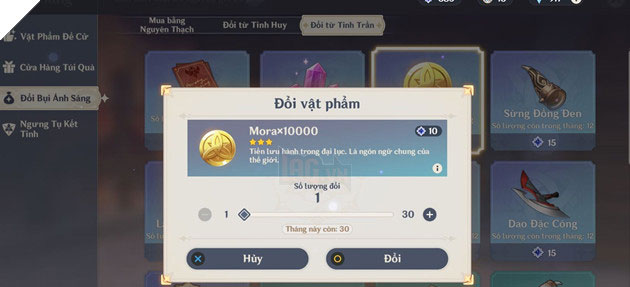 Although it costs a little godly dollars this way, if you are too short you can always exchange Stardust for Mora in the store.
9. Complete the Battle Pass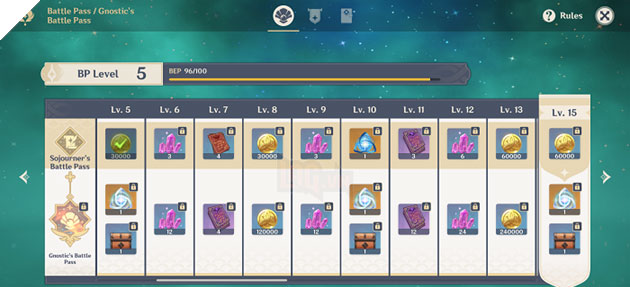 With the free level and buying a Battle Pass with Mora in it, you just need to try to level up the Battle Pass to get Mora for yourself. These quests are quite difficult and time consuming, but the rewards that come with not Mora are well worth it.
Source link: Genshin Impact: Instructions on how to accumulate and earn Mora a simple way
– https://emergenceingames.com/