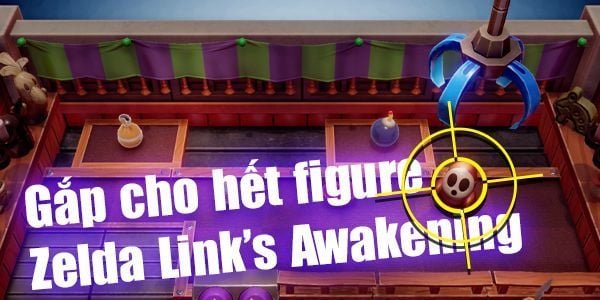 When playing the game The Legend of Zelda Link's AwakeningYou should also notice that there are quite a few figurines (figures) of the characters from the Mario series lost in this. And finding them all is a must-have for those who love perfection. Not only that, these figures can also be displayed in the villagers' homes, adding a beautiful part to the surrounding landscape. All of these figures can be picked up in the Trendy Shop, but depending on the story you complete, each will appear one after another.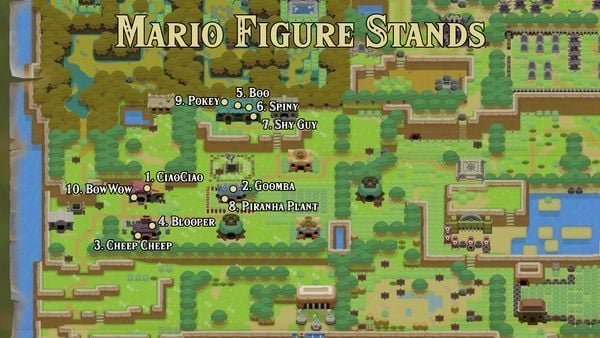 The order and display of the figures in Zelda Link's Awakening
(The next model won't come out until you show the previous one.)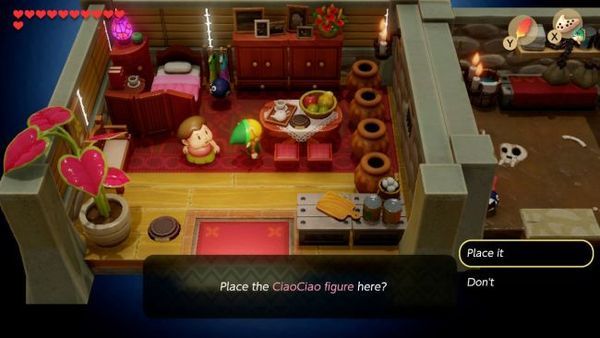 Ciao Ciao
Ciao Ciao is the first figure you can pick up at the Trendy Shop. Once you get this figure, head over to the house where BowWow is barking in front, go left and put Ciao Ciao on the table.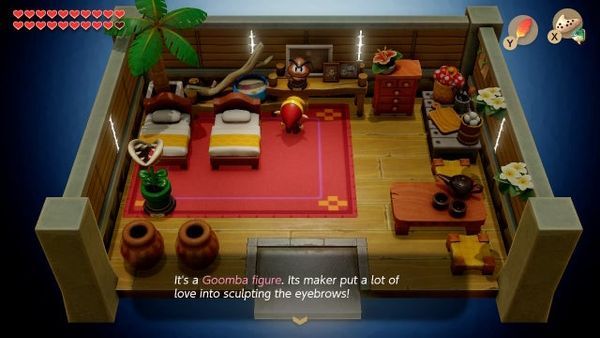 Goomba
Goomba is the second figure, and will be obtained after completing Tail Cave. You will place it in the Marin and Tarin's house, facing the entrance.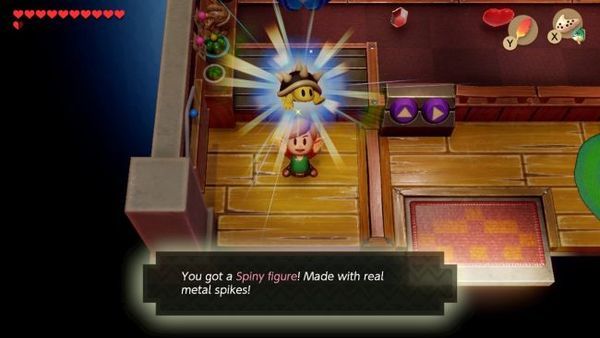 Spiny
Spiny will appear after passing the Bottle Grotto, and need to be placed on the table in front of the house's bed on the top north of the village, next to the Dream Shrine.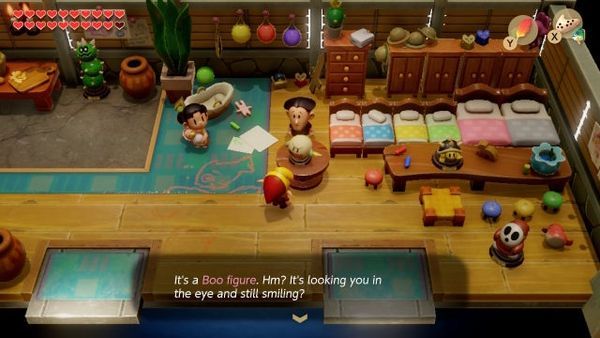 boo
Similarly, Boo can be acquired after completing the Key Cavern, and you will leave it in the northern house with the Spiny.
Cheep Cheep
After completing Angler's Tunnel, this figure will appear in the Trendy Shop for you to pick up. The location to display it after retrieving it is a corner of Ulrira's house, east of the telephone station.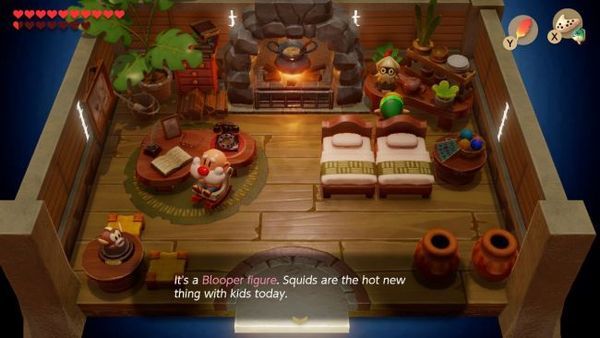 Blooper
The large white-eyed squid can be found after completing Catfish's Maw, and it is also the second figure on display in Ulrira's house.
Shy Guy
Victory over the Face Shrine and Shy Guy will appear to pick up. The figure needs to be on display in the big north house where Boo and Spiny are already located.
Piranha Plant
This pot of carnivorous flower pots can only be obtained after you finish Eagle's Tower, and it will be displayed at Marin's house.
Pokey
Pokey will appear after you win the tough dungeon Turtle Rock. It also completes the figure collection for the north house.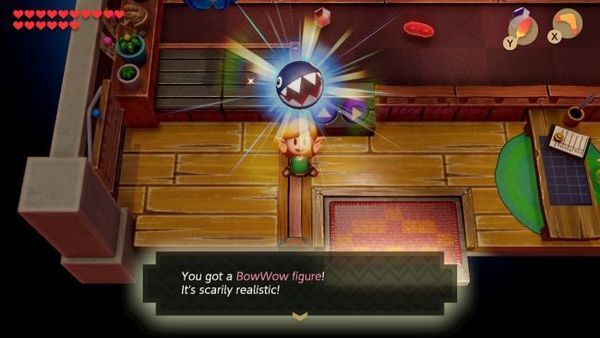 Bow Wow
Bow Wow, the last figure, acquired after completing the main storyline of the game. And of course it belongs to the house that houses the real Bow Wow in front of it.
It's a bit of a pity that when you complete this collection, you won't get a huge bonus. However, After obtaining the Bow Wow at the Trendy Shop, the shop owner will give you a Chamber Stone with the Monsters + effect, which adds monsters to the dungeons you create, and reduces the pick-up price to 5 rupees.


Source link: Find all 10 Mario figures in The Legend of Zelda Link's Awakening
– https://emergenceingames.com/