Reduced gun recoil while moving, reduced damage taken while moving …
Diana will be the 30th character appear in survival shooting game Garena Free Fire, and the latest information about her is available in the Free Fire OB24 version. Please join EmergenceInGame through detailed information about Diana's skill set as well as appearance.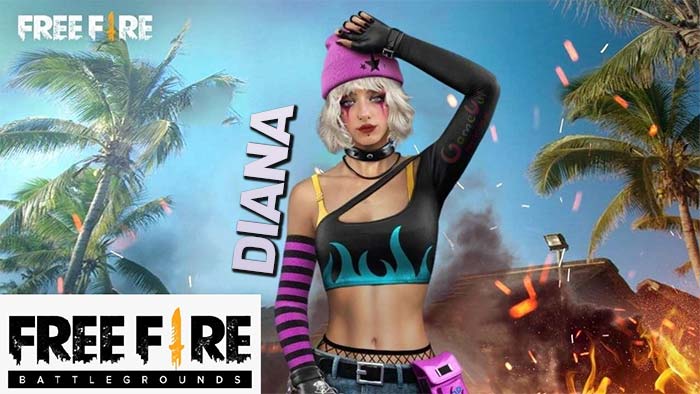 1. Who is Diana?
In the story of Free Fire, Diana is a 25-year-old environmentalist (or environmentalist), ready to go everywhere to mobilize people about the importance of the environment. To celebrate Earth DayDiana has "decorated" the statue of the war soldier with a variety of flowers and plants. So Diana was immediately captured and sent to the battlefield of the survival island Free Fire. So Diana is equipped with a pretty special skill set, similar to Dj Alok in the previous version of Free Fire.
2. Diana's appearance
If you look at it, players will easily think of a girl Steffie who has a similar fashion sense: a little rebellious, mature but no less sexy with an open shirt and bare shoulders.
3. Diana's skills and skills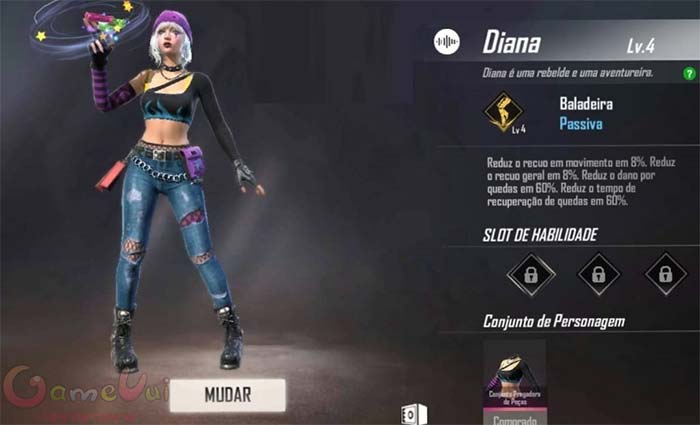 8% reduced gun recoil when moving:
If reasoning logically, this skill is somewhat redundant and useless, because when Garena Free Fire on mobile phones most people would stand still, bend over or easily fire their guns to keep the center of the gun steady. Unlike PC shooters, it is difficult to run and use a gun on a mobile phone unless the target is near.
8% reduced damage taken while moving:
This is the main highlight that helps Diana shine in the combat, because it is a survival-style battle – Battle Royale, constant movement is essential. Diana also receives reduced damage when moving, it will be extremely powerful if it falls into the hands of Free Fire players.
60% damage reduction and 60% recovery time after a fall:
The "fall or fall" detail sometimes only happens to people who are new to Free Fire. And for longtime Free Fire players, almost never make these basic mistakes. So Diana's third skill is also underestimated, similar to her first ability.
Some basic mistakes Free Fire gamers often make.
Source link: Details about the new Free Fire OB24 character: Diana will be updated in September 2020
– https://emergenceingames.com/