The Teamfight Tactics is about to release the first update 12.4 of 2022 called Neon Nights. Let's review with Taimienphi.vn the most notable changes in this 6.5 season update Arena of Truth.
Following the Gizmos & Gadgets version in season 6, players Teamfight Tactics – TFT continue to wait for the bigger upgrade in this 2022. In addition to more than 20 Clans and Heroes for the first time, the equipment changes and new mechanics also make players look forward to the update. Truth Arena 12.4 season 6.5.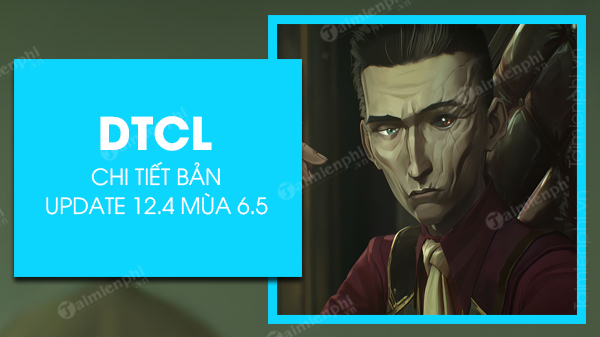 Teamfight Tactics – TFT Season 6.5 Update Update 12.4
This version is expected to officially reach players on Wednesday, February 16, 2022. The servers will automatically update after 3 hours of downtime, starting in the Australia region, and then players around the globe can start exploring the world of Teamfight Tactics – TFT's Neon Nights.
Details of Update Teamfight Tactics – TFT 12.4 season 6.5
1. New Heroes and Clans
Like every other .5 version, this 6.5 season also marks the "blood change" of Generals and Clans in Teamfight Tactics – TFT, but this is the biggest change ever with 21 units and 5 Clans were completely replaced. 5 new champions will first "launch" Teamfight Tactics – TFT, including Zeri, Renata Glasc, Arcane, Corki and Alista. In addition, many generals will appear with new looks such as Ahri, Draven, Morgana.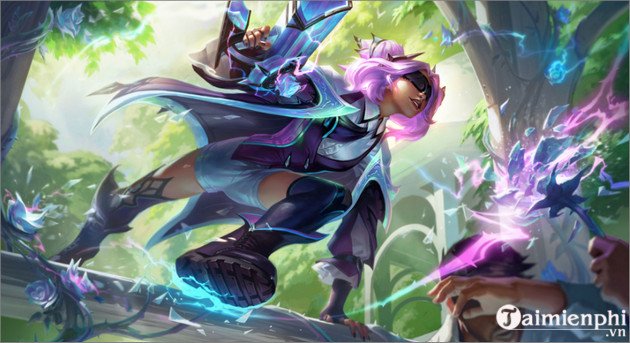 The Academy and Imperial lineups will be removed in patch 12.4, replaced by Debonair and Hextech. In addition, players also have many new options such as Mastermind, Rival, and Striker.
Thus, the strongest lineup of Teamfight Tactics – TFT 12.4 season 6.5 also has many changes, you guys should watch it here.
Watch now: The strongest Teamfight Tactics – TFT 12.4 season 6.5 lineup
2. New rules when using Tome of traits
In previous versions, Tome of traits allowed the player to acquire Emblems depending on the races used. To reduce the unfairness caused by players who abuse Tome of traits, this new season has added many new rules as follows:
– When using Tome of traits, the player will get Emblems based on all your clans in the previous fight.
3. How to redeem:
– From 0-4 clans = 0 Emblem
– From 5-6 clans = 1 Emblem
– From 7-8 clans = 2 Emblem
– From 9-10 clans = 3 Emblem
– From 11 clans or more = 4 Emblem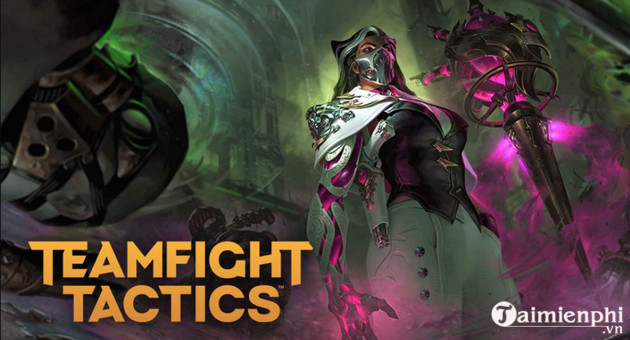 4. Upgrade Mechanism
Many players feel it's unfair to have to choose Crown or Soul when upgrading for the 2nd and 3rd time because they already have a fixed strategy for the match. So, in this version, Crown and Soul will no longer appear when upgrading for the 2nd and 3rd time, unless in the game you use 2 Mutant or 2 Mercenary, you will be able to get Mutant crown or Mercenary crown respectively.
Some of the Upgrades that used to be "auto-selected" by players because they were suitable for all squads are now limited in strength, besides, weaker Upgrades like Thrill of the Hunt are buffed with many new features.
– Sunfire Board: increases the duration of the effect, can cost 4% more mana if the battle lasts 10 seconds.
– Ancient Archive: leveled down from Gold to Silver.
– Exile I and II: gain 30/45% shield.
Featherweight: 25/35/55% attack speed.
– Shrug it Off: 2.5% HP5 per second.
– Sunfire Board: lasts 10 seconds, consumes up to 20% of mana
Underdogs: consumes 9% HP5 per second.
5. Other changes
– Runaan's Hurricane: damage reduction from 75 to 70%.
– Socialite: energy point increased to 4.
– Bodyguard Armor: 75/150/250/450 to 80/160/250/450.
– Mechanical Dragon: buff damage reduced to 30%.
– Fixed a bug where players could get Singed from the Innovator Heart squad.
https://thuthuat.taimienphi.vn/chi-tiet-ban-update-Teamfight Tactics – TFT-12-4-mua-6-5-68526n.aspx
It can be said that the changes in version 12.4 will give players a better experience with fair play and overcome some limitations in the old versions. Taimienphi.vn hopes that the above information will help you in the process of conquering the new world in the Arena of Truth season 6.5.
Related keywords:
What's new in Teamfight Tactics – TFT 12.4 update?
Details of Update Teamfight Tactics – TFT 12.4 season 6.5, New changes in Teamfight Tactics – TFT 12.4,
Source link: Details of Update Teamfight Tactics – TFT 12.4 season 6.5
– https://emergenceingames.com/